President Barack Obama dismissed any expectation that Iran should recognize the nation of Israel as part of the nuclear agreement reached last week.
"The notion that we would condition Iran not getting nuclear weapons in a verifiable deal on Iran recognizing Israel is really akin to saying that we won't sign a deal unless the nature of the Iranian regime completely transforms," Obama said in an interview with National Public Radio set to air in full Tuesday morning. "And that is, I think, a fundamental misjudgment."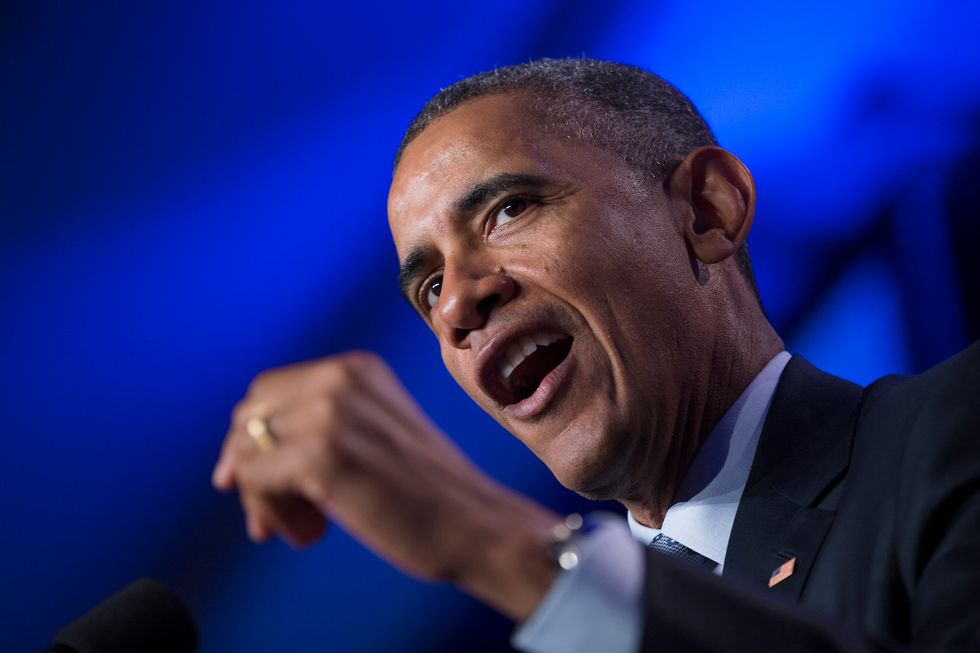 (AP Photo/Evan Vucci)
The U.S. and allies announced a deal with Iran, in which Iran would give up the capacity to build a nuclear bomb in exchange for long term relief of economic sanctions. The deal would allow Iran to continue enriching uranium.
"I want to return to this point: we want Iran not to have nuclear weapons precisely because we can't bank on the nature of the regime changing," Obama continued in the excerpt released by NPR. "That's exactly why we don't want [Iran] to have nuclear weapons. If suddenly Iran transformed itself to Germany or Sweden or France then there would be a different set of conversations about their nuclear infrastructure."
Israeli Prime Minister Benjamin Netanyahu has strongly opposed the deal between Iran and major powers, the United States, Germany, France, Britain, China and Russia.
—