It has been 15 years since professional mountain biker Eric Barone set a world record for downhill mountain biking going 137.94 MPH, but last month he topped it by going just a tad faster. And the video of him doing so is incredible.
The 54-year-old Frenchman known as the "Red Baron" went 138.75 MPH at a ski resort in the French Alps, the description on his video stated. That's right, he went nearly 140 MPH on a mountain bike on a track set in the snow.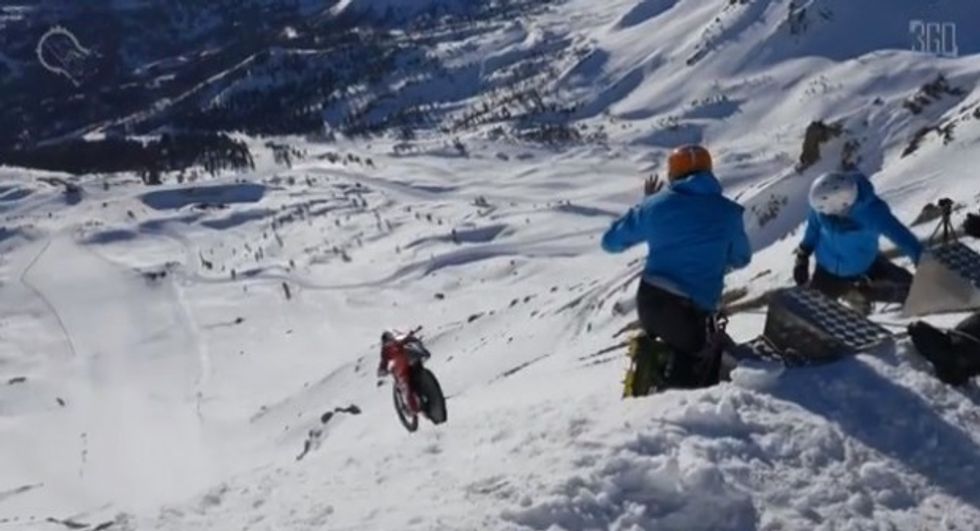 Taking off. (Image source: YouTube)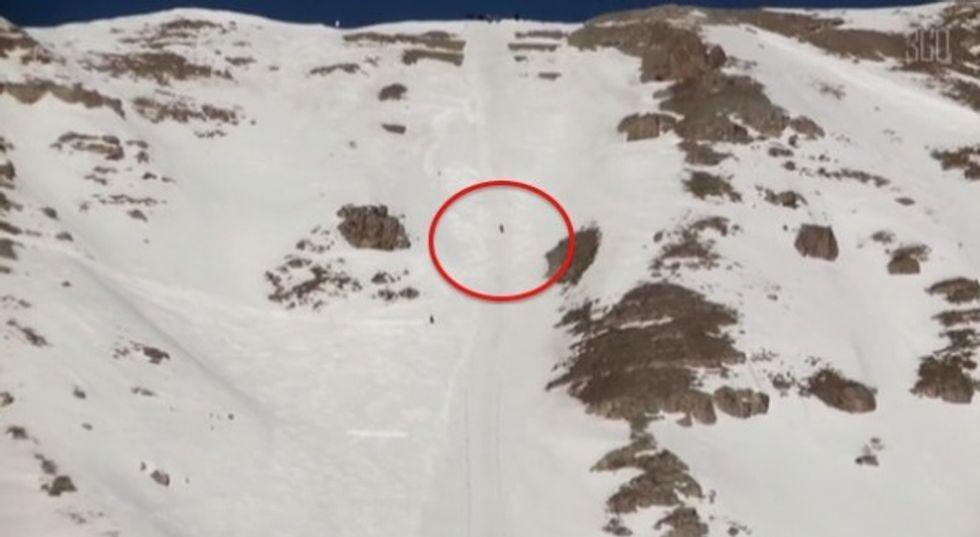 How small he looked on the mountain. (Image source: YouTube)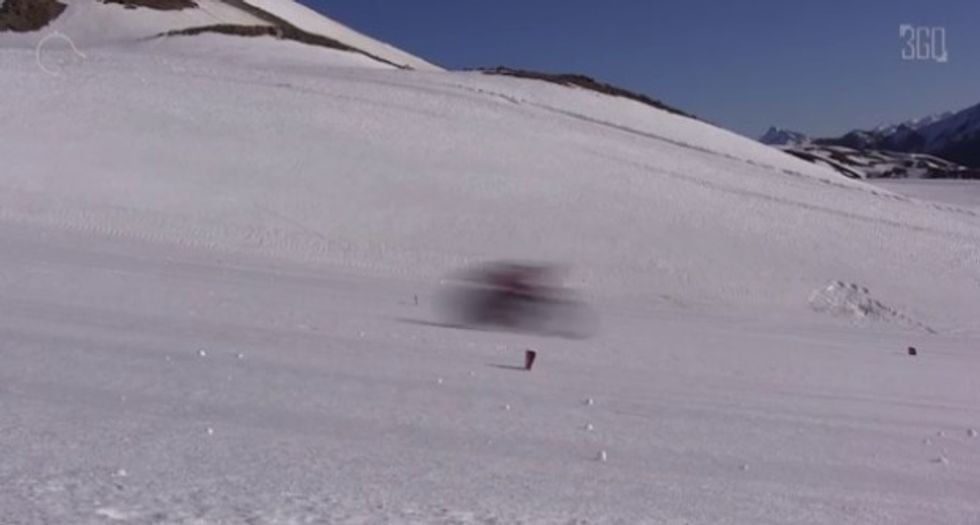 A blur as he flew by spectators. (Image source: YouTube)
See what that looks like:
Pike Bike detailed why it took Barone so long to go after his previous record set in 2000:
In 2002, during a new speed record attempt on the Cerro Negro volcano slopes in Nicaragua, he had a terrible crash at 170 kph on the very rocky and abrasive volcano land due to a mechanical crack in the carbon headtube of his Sunn prototype bike. Two torn shoulders, a broken femur, six broken ribs and a seriously infected hand were a part of the body damages he suffered. But the worst thing to deal with was probably in his head : the fear. During 8 years, Eric didn't ride any bicycle at all, he even didn't think about that, it was a long period of recovery, physically and mentally. Then in 2012, he decided to come back to his passion and did a run at 201 kph on the snow speed track in Les Arcs with a normal DH MTB (a Scott Gambler). Confidence and need of action were back in his head, Le Baron Rouge was back in the game. Then, he decided he wanted to beat his own record from 2000 and started to work hard with a team of partners, engineers, brands, mechanicals, etc. to come back with a bike he could go fast with. In 2013, he had a run at 217 kph in Les Arcs and in 2014, he rode 7 times Chabrieres in Vars with his bike from the top (more than any skier) which is the steepest speed track in the World (trust me, just standing there is impressive). He didn't beat his own record but the performance was incredible.
According to a post on Barone's website (via an unofficial translation), the conditions on March 28 were rough — 43 MPH winds, subzero temperatures and an icy track.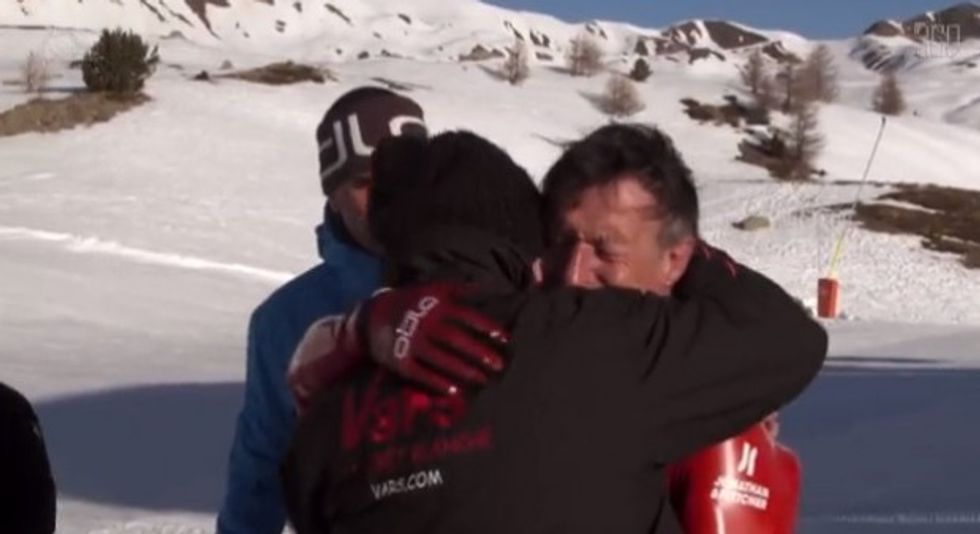 The extreme mountain biker celebrated breaking his own record set 15 years earlier. (Image source: YouTube)
"It is thanks to the technology of his bike and tenacity of a man with a big heart, with a great team for months, that this record has been achieved," his website stated.
(H/T: Gizmodo)