U.S. Customs and Border Protection reported Tuesday that they arrested a Colombian citizen earlier this month after he flew into New York with $61,000 worth of heroin stashed in his underwear.
CBP said Ivan Rodrigo Vidal Forero showed up at JFK International Airport on April 1. Customs officers must have notice a bulge or some other reason to suspect him, as they escorted him into a private room to conduct a "physical search of his person."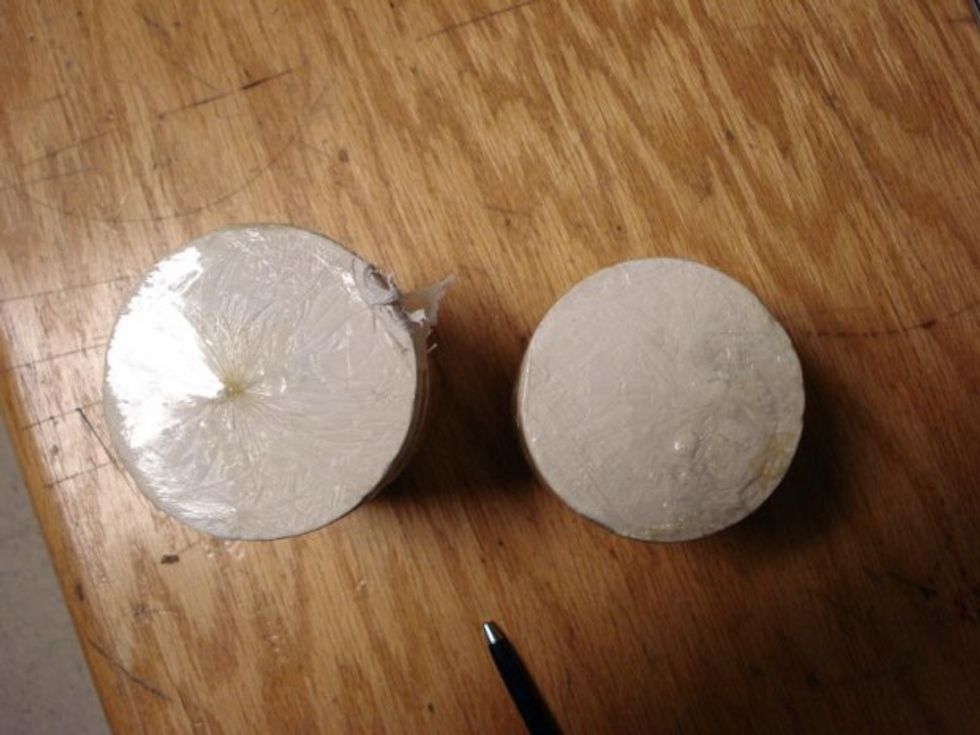 These two 'cylinders' filled with heroin were stashed in a Colombian man's underwear at JFK airport in New York. Customs officials said it was the latest 'interesting' attempt to smuggle drugs into the United States. Image: CBP
That's when they discovered "two cylinders in the subject's groin area."
"The two cylinders contained a brown powdery substance that tested positive for heroin," CBP said. "An approximate weight of 2 lbs. of heroin was seized, with an estimated street value of more than $61,000."
CBP praised customs workers for being "vigilant" enough to notice the attempted smuggling operation.
"This seizure is just another example of our CBP officers being ever vigilant in protecting the United States from the distribution of these illicit drugs," said Robert Perez, director of CBP's New York Field Operations.