Calling this a "close call" is an understatement.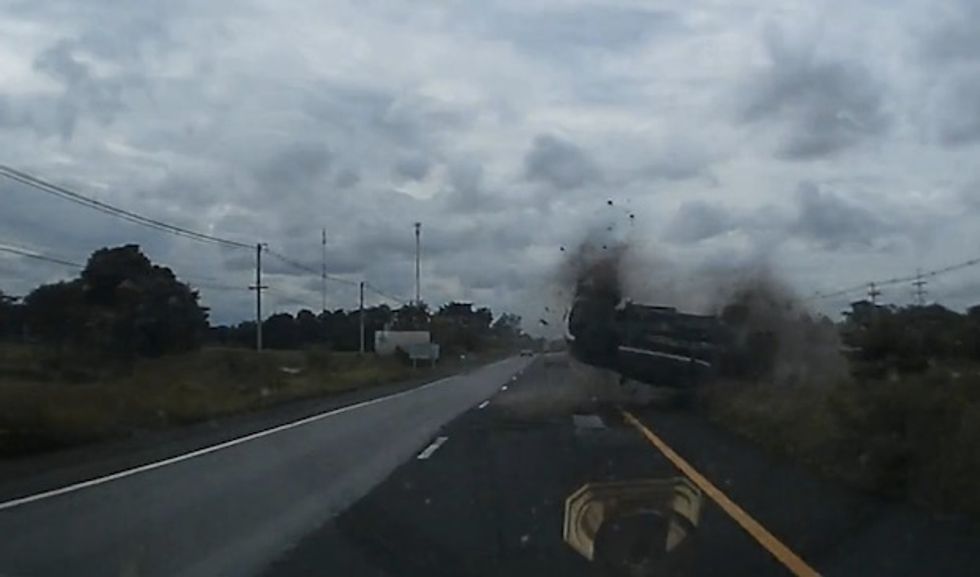 Image source: Live Leak
Thanks to a dash cam, we have a record of a horrific crash that caused one car to cross the grass divider between highways and flip uncontrollably towards oncoming traffic.
The driver of the car with the camera swerved to the left, narrowly missing the airborne auto.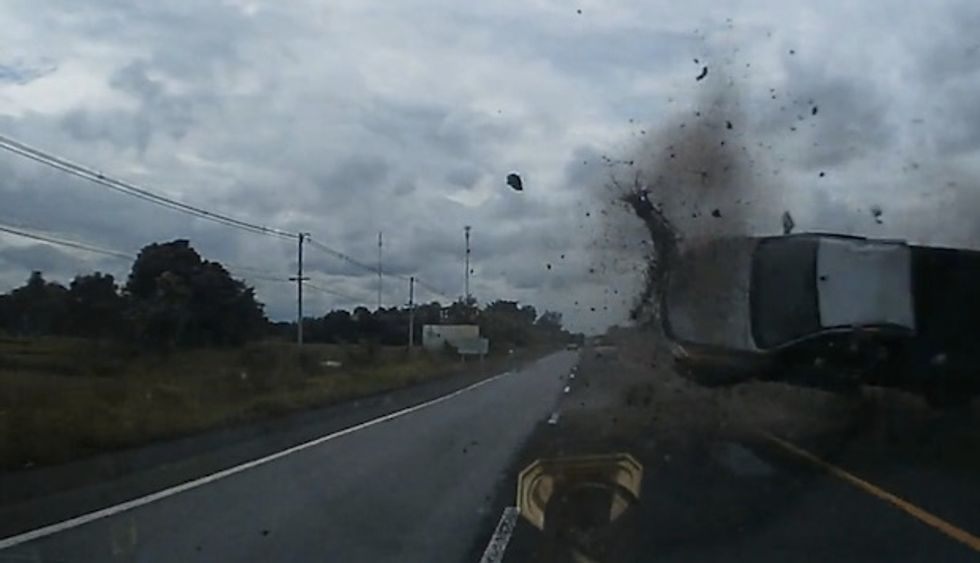 Image source: Live Leak
The careening car tossed debris and mud at anything in its path, including the windshield of the car LiveLeak said managed to "avoid instant death."
As the driver was dodging the roadside rubble, his vision appeared to be blocked by the mud and muck. Before he could bring the car to a complete stop, he managed to flip on the windshield wipers and wash away the dirt.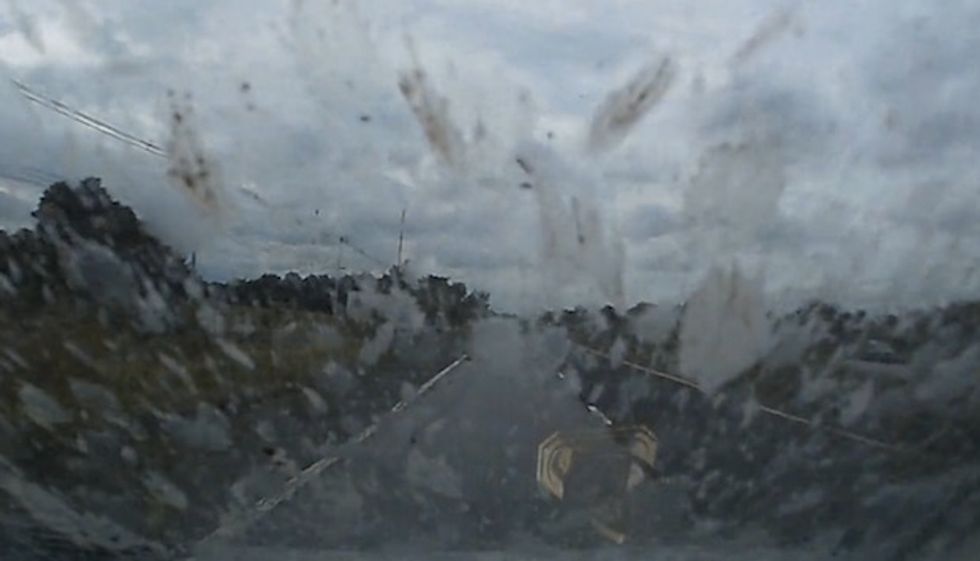 Image source: Live Leak
Watch the very close call and the split-second reaction below:
__
Follow Mike Opelka (@Stuntbrain) on Twitter.