At first Army veteran John Miller was mad when he found that someone had stolen the American flag from the front of his Portland, Oregon, home.
Then he was "hurt ... just hurt," he told KATU-TV last month after his son posted a message the local Craiglist lost and found section looking for the flag.
Though his own flag is still missing, Rep. Greg Walden (R-Oregon) tried to make things better this week, sending the Vietnam War vet a flag that flew outside the U.S. Capitol.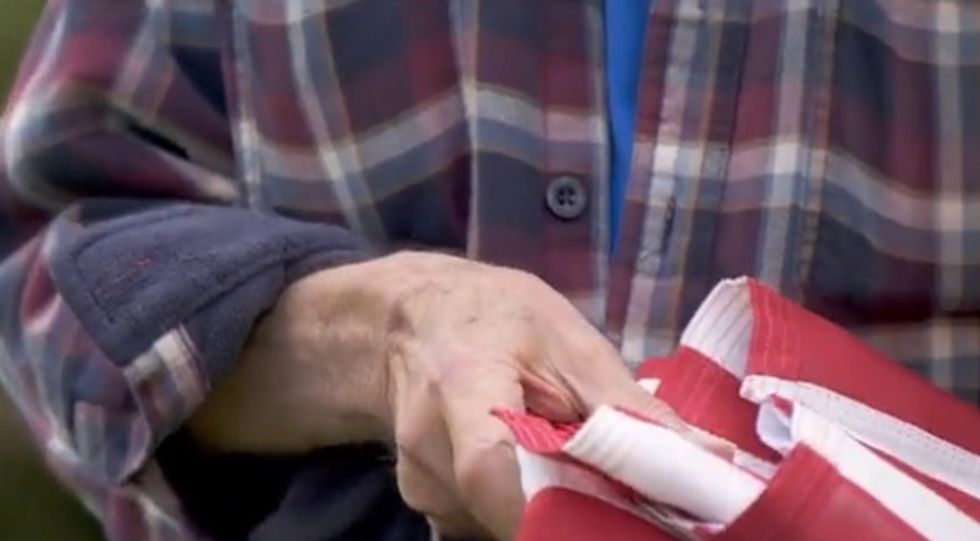 John Miller folds the flag he received from Rep. Greg Walden this week after his was stolen from his home last month. (Image source: KATU-TV)
"The idea that someone would disrespect this veteran and our flag this way is shameful," Walden told KATU this week, according to a news release on his website. "I was so offended when I learned about this that I called up Mr. Miller and offered to fly a flag over the U.S. Capitol in his honor and send it to him to replace the one that was stolen. We need to send a strong message: you don't mess with our veterans and you don't mess with our flag."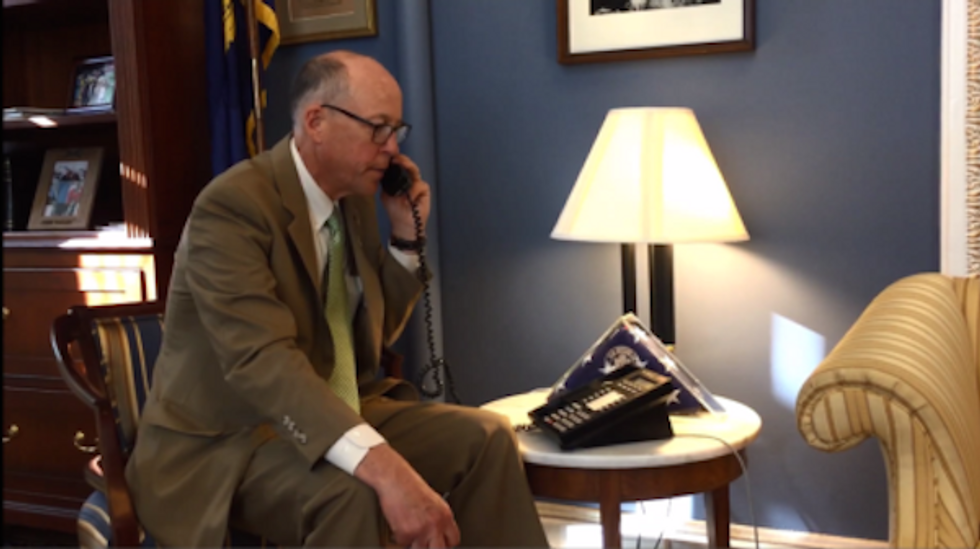 Walden called Miller and sent him a flag that flew at the U.S. Capitol. (Image source: Walden.House.gov)
Walden's office contacted the news station after its original story aired in order to get Miller the replacement flag.
"I was dumbfounded when I heard from him," Miller to KATU. "I almost couldn't believe it at first. I can't thank him enough. I'm proud that he's done this. I wish everybody would fly a flag."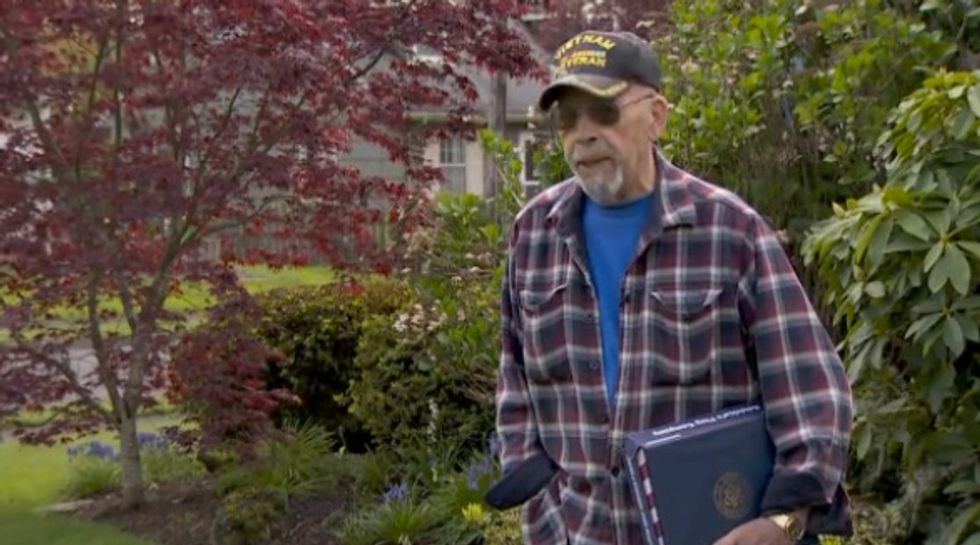 Miller told the news station he is proud to be a Vietnam War vet and that he wishes more Americans flew the flag. (Image source: KATU-TV)
Watch the report:
Miller told the news station that nothing else was taken from his property at the time, but he has experienced theft in the past. Yet, it was still the flag that really mattered to him.
"I've had other things stolen around here, but they're replaceable. They're just things. But to me, the flag was more important," he told KATU. "I'm a veteran, and I'm proud of it."
Here's Miller talking about the flag shortly after it was stolen in March: