Mitt Romney may have lost the 2012 election to President Barack Obama, but he certainly defeated him in ESPN's annual NCAA bracket challenge.
After Duke's championship win over Wisconsin, Romney had selected a bracket that put him in the 99.9th percentile.
Of the 11.57 million brackets submitted, Romney came in at 6,326th place. Compare that to Obama's bracket which was sitting in 6,996,358 place.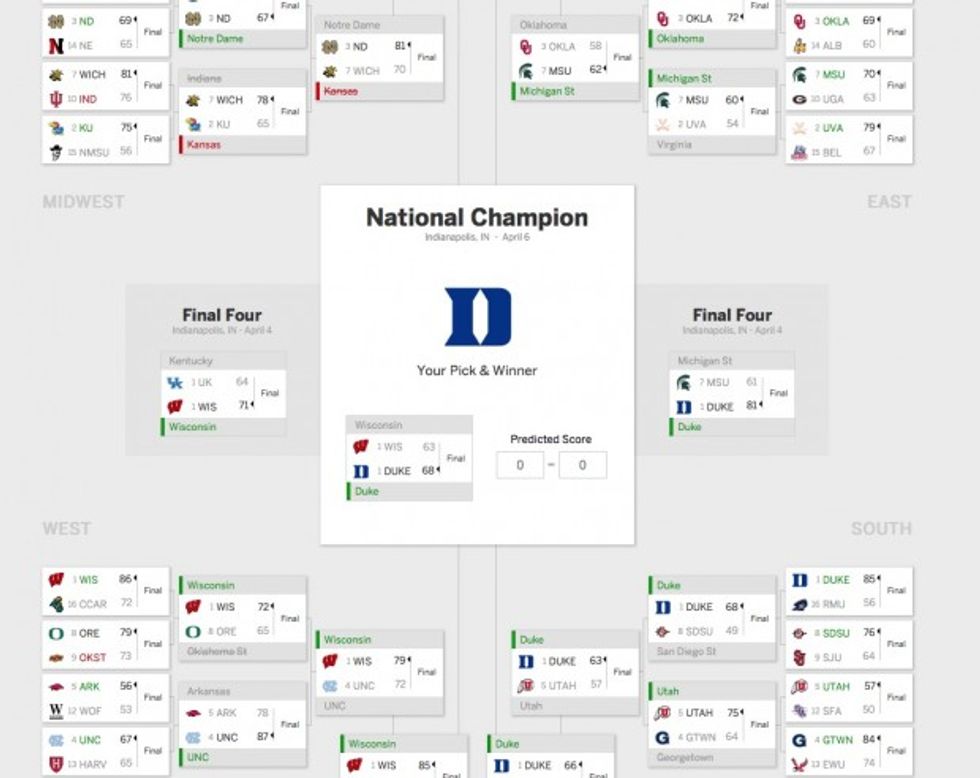 Image source: Screen grab
Romney's bracket was first shared with The Huffington Post before Duke's victory. At the time, the liberal-leaning outlet was so impressed, it even called him "ridiculously good."
Romney, of course, had said in 2012 while campaigning for the White House that he didn't have enough time to focus on basketball to properly fill out a bracket.
"I'm not plugged in well enough this year to do that," he said at the time.
Looks like now that he's seemingly exited politics, Romney has plenty of time on his hands.
—
Follow Oliver Darcy (@oliverdarcy) on Twitter