Some unexpected guests crashed Monday's Easter Egg Roll festivities.
The uninvited visitors interrupted President Obama's annual reading of Maurice Sendak's "Where The Wild Things Are."
The interlopers were winged, stinger-wielding creatures: bees!
President Obama's reading of the Sendak classic has become something of an Easter tradition under this administration. A group of children gathered to hear Obama read the book he regularly calls a "classic."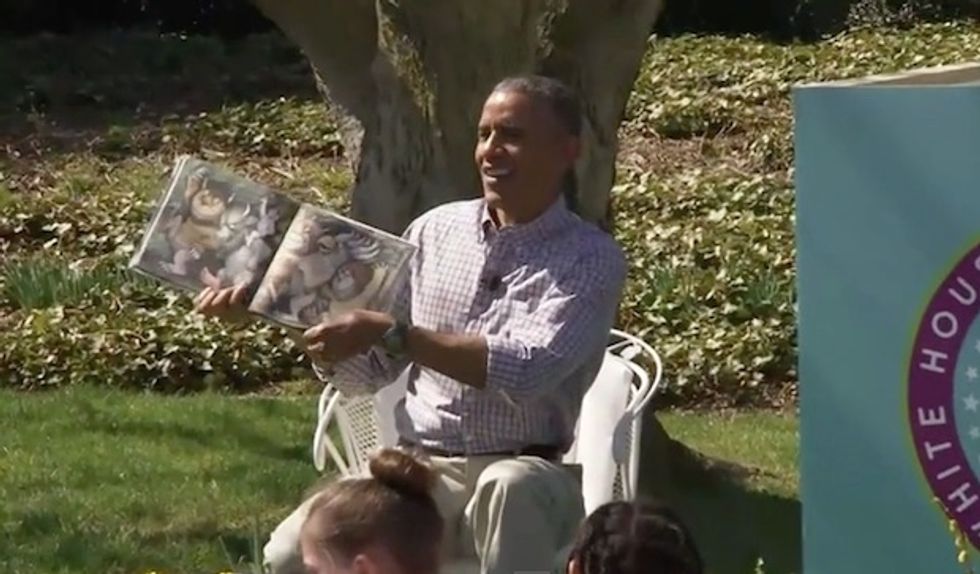 Image source: YouTube
The kids started buzzing as the bees swarmed nearby. The president attempted to calm the kids, saying, "Bees are good. They won't land on you, they won't sting you."
Calling on skills he likely learned as parent to Sasha and Malia, Obama attempted to minimize the kids' fears of the bees, reminding them, "You guys are wild things." Adding, "You're not supposed to be scared of bees when you're a wild thing."
Watch:
__
Follow Mike Opelka (@Stuntbrain) on Twitter.