Researchers recently analyzed a 765-year-old book with modern technology, revealing more than what can be read with the naked eye.
The Black Book of Carmarthen, which is named so for its binding's color, is one of the earliest medieval manuscripts written all in Welsh and has some of the earliest mentions of King Arthur and Merlin, according to the National Library of Wales blog.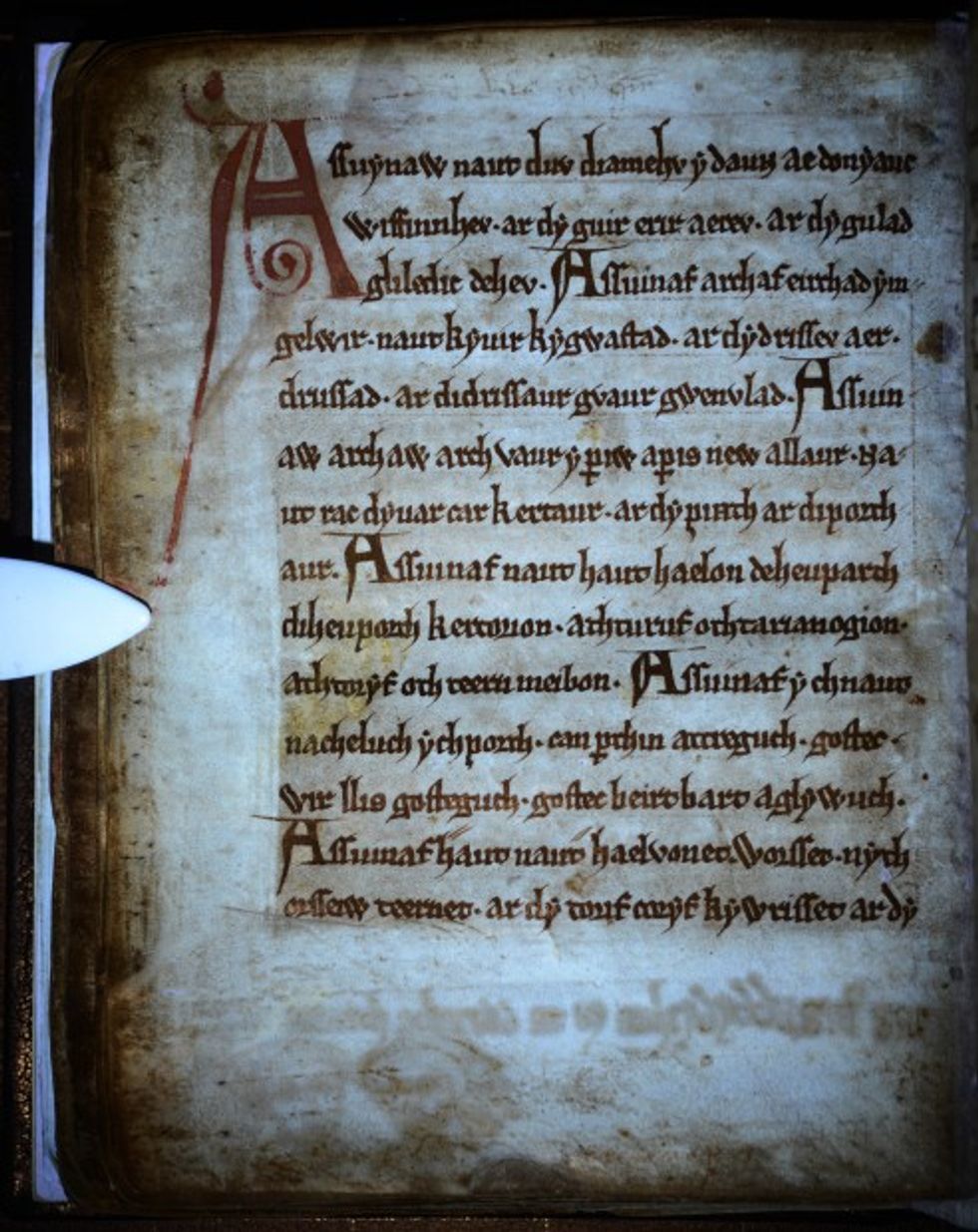 Using UV light and photo-editing software, researchers were able to see faces and notes made in the margins of the "Black Book." (Image source: National Library of Wales via Cambridge University)
Cambridge University Ph.D. student Myriah Williams used ultraviolet light and photo-editing software to look at the 54-vellum-page book and discovered images and text that had been erased by the book's owner in the 16th century.
"It's easy to think we know all we can know about a manuscript like the Black Book, but to see these ghosts from the past brought back to life in front of our eyes has been incredibly exciting," Williams said in a statement. "The drawings and verse that we're in the process of recovering demonstrate the value of giving these books another look.
"The margins of manuscripts often contain medieval and early modern reactions to the text, and these can cast light on what our ancestors thought about what they were reading. The Black Book was particularly heavily annotated before the end of the 16th century, and the recovery of erasure has much to tell us about what was already there and can change our understanding of it," she said.
Dr. Aled Gruffydd Jones, librarian and chief executive for the National Library of Wales, said in the library's blog post that the finding is "tremendously exciting, and shows what discoveries may yet be made amongst both old and new collections here at Aberystwyth."
The library details on its website the known history of how the book was passed down over time and other features.
Though the book, which the library describes as "essentially a poetry manuscript," has a "lack of uniformity" in how it was written, scholars believe it is the work of one scribe who wrote it at different points in his life.
(H/T: Daily Mail)
—
Front page image: National Library of Wales via Cambridge University