KABUL, Afghanistan (TheBlaze/AP) — A U.S. official says an American soldier was killed in a shooting incident in the eastern Afghan city of Jalalabad in which at least two other U.S. troops were wounded when an Afghan soldier opened fire on them.
The Afghan soldier was shot dead when the American troops returned fire, officials said.
Gen. Fazel Ahmad Sherzad, police chief for eastern Nangarhar province, says the incident happened after a meeting between Afghan provincial leaders and a U.S. embassy official in the compound of the provincial governor in Jalalabad.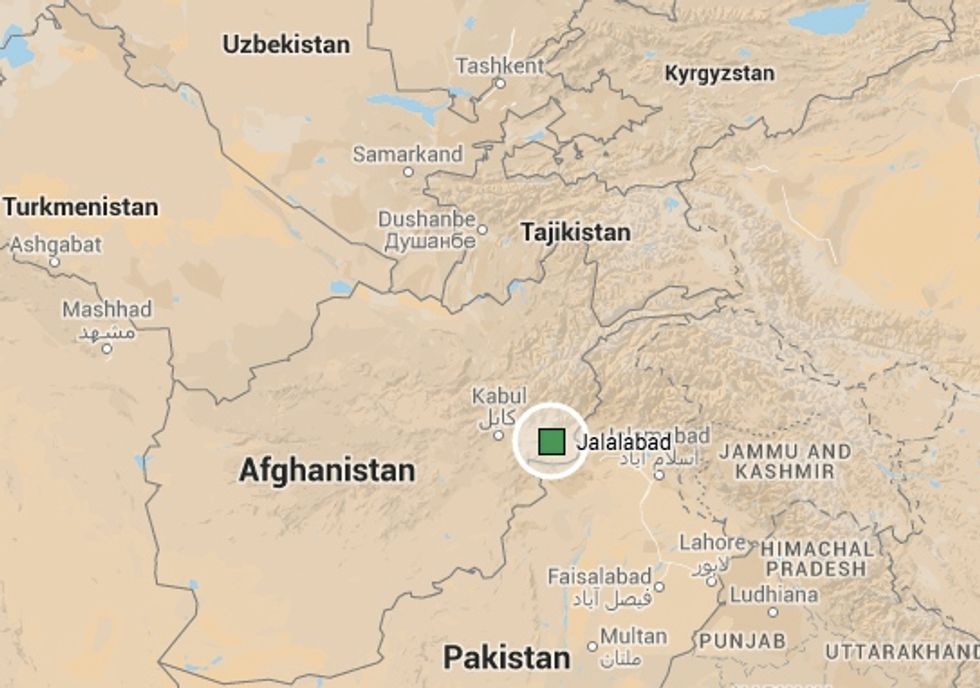 Image via Google Maps/TheBlaze
He says the Afghan soldier opened fire "right after the U.S. official had left."
He says the American troops immediately returned fire, killing the Afghan soldier.
Earlier reports indicated three American soldiers had been wounded; the total number of wounded was unclear around 9 a.m. Wednesday.
U.S. officials could not immediately be reached for comment.
It is the second insider attack this year. An Afghan soldier killed three American contractors on January 29.
The U.S. has spent more than $100 billion on Afghan reconstruction, economic development and building the nation's armed forces over the past 13 years, playing a key role in the development and training of Afghanistan's nascent military.
This story has been updated.
—
Follow Zach Noble (@thezachnoble) on Twitter