Tour bus drivers in San Francisco might not be able to drive and talk about the city's landmarks at the same time anymore after a new ordinance moved forward this week.
The ordinance passed unanimously among the San Francisco Board of Supervisors Tuesday, according to KPIX-TV. The legislation was introduced in response to a city employee being hit and killed by a tour bus last fall.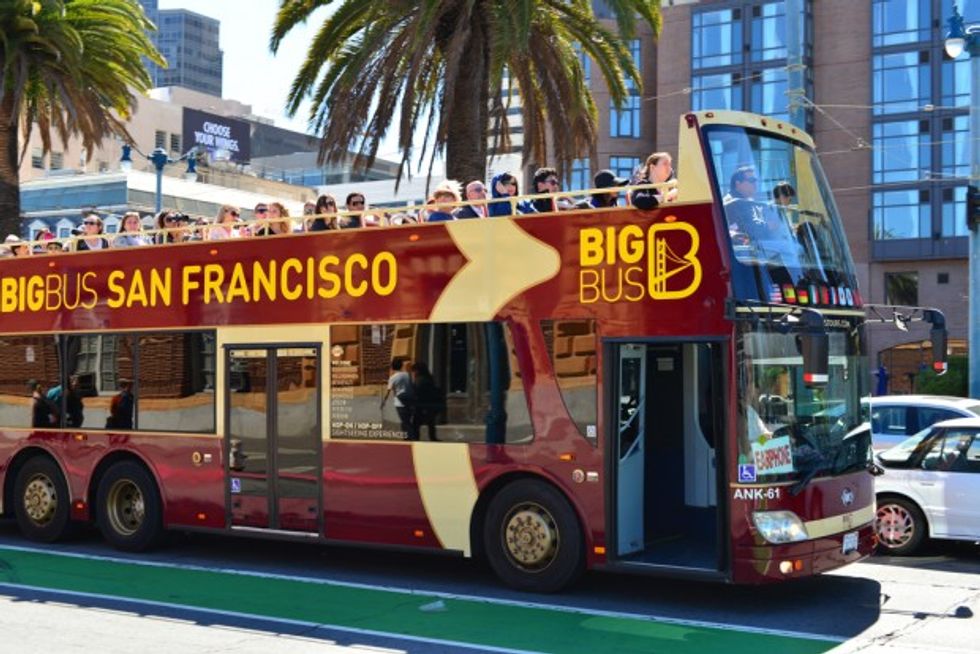 Photo credit: Shutterstock
"I can drive my teeny, weeny car and I can't be talking on my cellphone, and someone who is driving a big old tour bus — they can? There's no logic behind that," Norman Yee, who initiated the legislation, said, according to the San Francisco Chronicle.
According to the supervisors' notes on legislation introduced in February, this ordinance amends the transportation code to "prohibit drivers of tour buses not regulated as passenger stage corporations or charter party carriers from narrating while driving."
Tour bus drivers caught in violation would receive a citation, according to KPIX.
"A vibrant tourist economy should not come at the cost of the safety of our workers and residents," Jane Kim, one of the co-sponsors for the ordinance, told the news station.
The Chronicle reported that the proposed ban will see a final vote next week when it could then be signed into law.
Earlier this week five people were injured in Los Angeles in a tour bus-car accident:
—
Front page image via Richard Thornton/Shutterstock.com.