A Utah woman who is proudly displaying a U.S. Navy flag on her front porch received a letter in the mail notifying her it violated neighborhood standards.
Lucia Sandoval told KUTV that she put up the flag in honor of her husband who is currently deployed with the U.S. Navy, but was told she must take it down.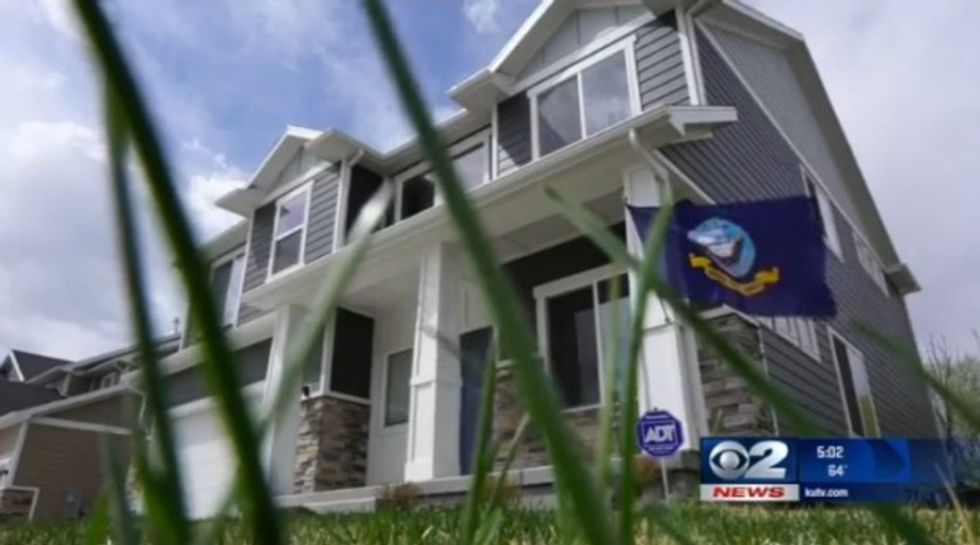 Image source: KUTV
"In a recent review of the community, it was brought to our attention that you may not be aware of one or more of the rules for the community," the letter said. "Your front yard had a flag displayed not in accordance with the accepted standards. Please remove the flag ASAP."
It continued, "Flags and flagpoles shall be uniformly placed and consistent in size and shape and shall not interfere with on site utilities.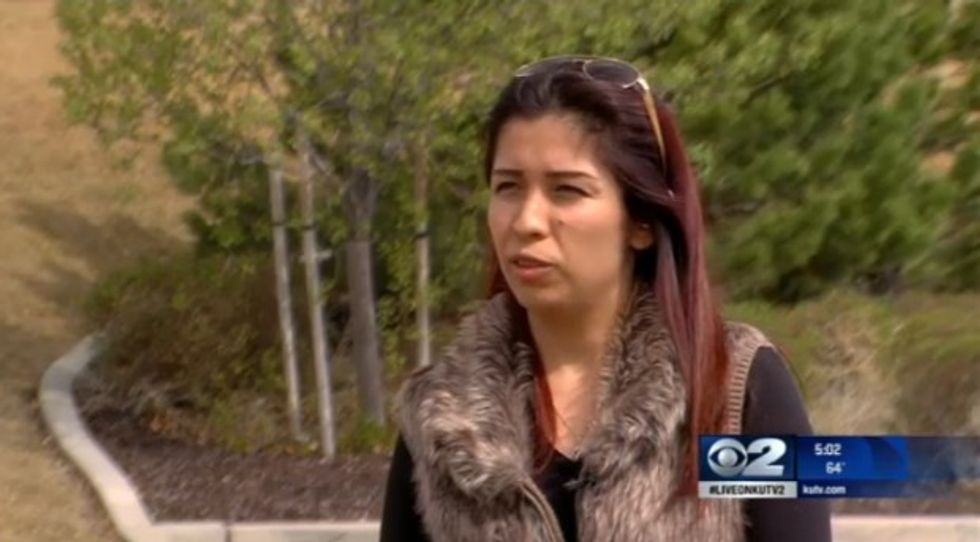 Image source: KUTV
Sandoval told KUTV she was perplexed by the letter and failed to understand how her flag was in violation of the conformity standards.
"They told me to remove it ASAP, but I am willing to fight for this," Sandoval said. "We should be able to display whatever flag we feel passionate about."
KUTV confronted a representative from the Spring Creek Ranch Homeowners' Association who declined to go on camera but said the organization was looking into the matter.
Regardless of their ruling, Sandoval plans to stand strong.
"It's a spit to the face for a lot of people," she said. "Especially the ones who have paid the ultimate sacrifice for us to proudly wave the flag that represents what the freedom of being a United States citizen means."
Correction: An earlier version of this story stated the incident took place in California. It has been amended to reflect that it actually occurred in Utah.
—
Follow Oliver Darcy (@oliverdarcy) on Twitter