Story by the Associated Press; curated by Oliver Darcy.
—
Dash cam video shows the man fatally shot by a police officer get out of his car and then run away during a traffic stop.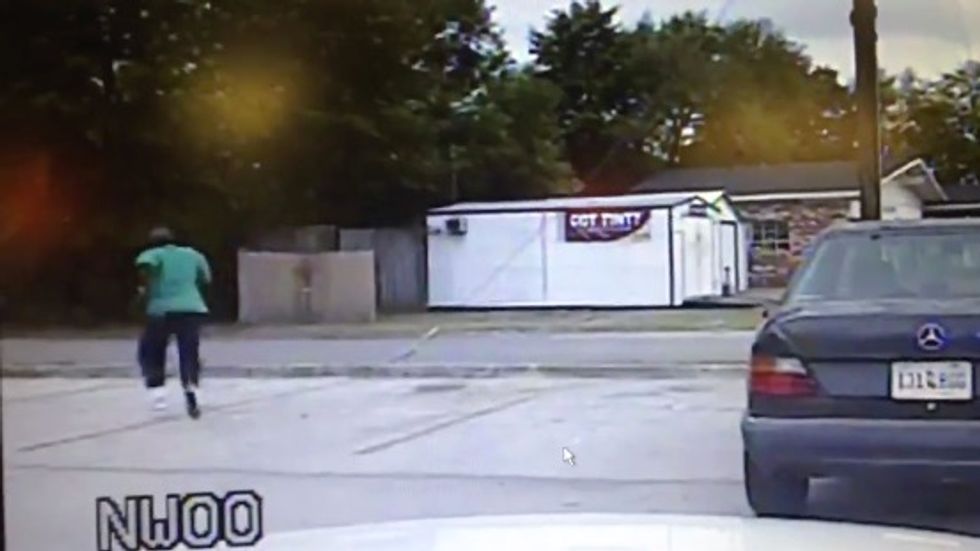 Image source: Screen grab
The video, released Thursday by the South Carolina Law Enforcement Division, shows what begins as a seemingly routine traffic stop.
The officer, Michael Slager, approaches the green Mercedes-Benz driven by Scott and says he pulled him over because of a non-functioning taillight.
After the officer asks for license and registration, Scott can be heard saying he doesn't have registration or insurance on the vehicle because he was in the process of buying it. After a brief exchange, the officer returns to his cruiser.
Scott is seen getting out of the car and then takes off running. The officer then runs after him.
—