What will happen when all of the baby boomers in the U.S. retire at age 65 and the "remarkable" advances in medicine keep many of them alive into their 90s or even into triple digits?
It's a recipe for disaster and the "math is scary," says Mike Rowe, the star of the CNN original series "Somebody's Gotta Do It."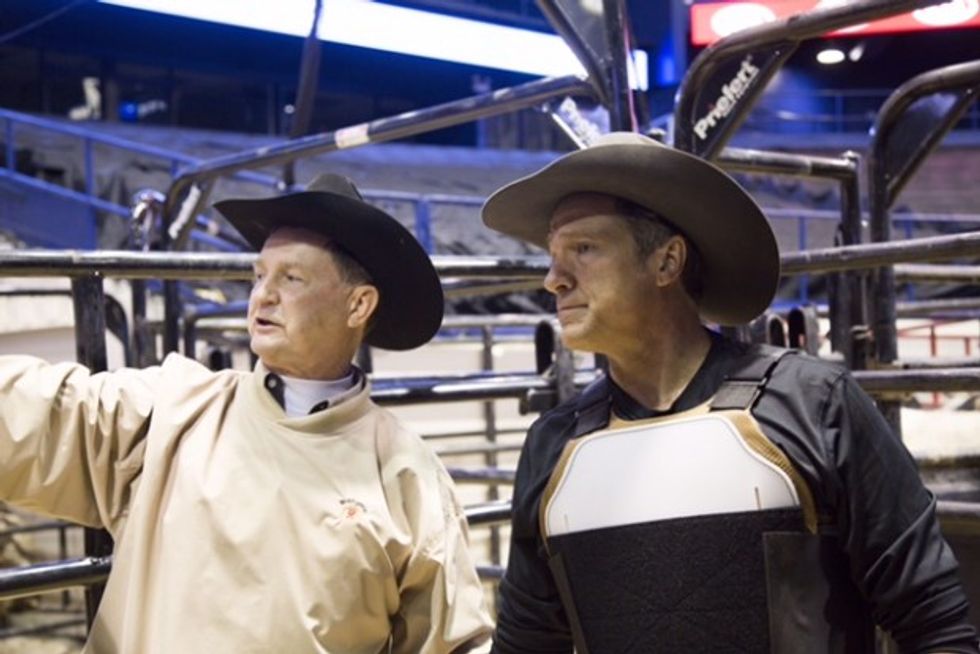 Jerome Robinson teaches Mike Rowe how to deal with the bulls. (PHOTO CREDIT: Dawson Childers/CNN)
"They are going to be retired for 40 years? There's just no universe possible where you have enough money to live on if you're an average Joe, 40 years after punching out," he told TheBlaze. "Part of the reason, I think, we're facing such a mess is because people are truly still clinging to the idea that, 'OK, I worked for 30 years and now I'm done.' That's crazy."
Rowe, of "Dirty Jobs" fame, also said one of the biggest problems in pop culture is the tendency to make work the "enemy," which he said is a very dangerous concept. And though the solution to the terrifying problem is complicated, he argued putting an end to the myth that people should work as little as possible would be a big step in the right direction.
"If the key to happiness is working less, we're in trouble," Rowe added. "It's that simple. Work can't be the enemy, unless it is, and if you make it the enemy — look out."
No one can argue that Rowe is afraid to work and get his hands dirty. He's practically turned performing uncomfortable, unique — and sometimes dangerous — jobs into a career.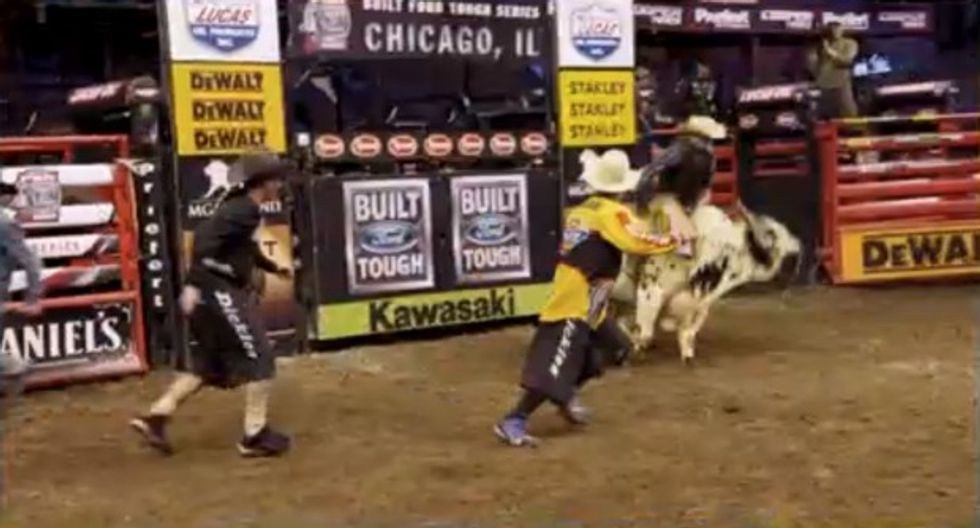 Mike Rowe tries bullfighting at the PBR (CNN)
In the second season of "Somebody's Gotta Do It," which premieres Thursday night at 9 p.m. ET, Rowe continues to push his imits, trying his hand at bullfighting at the PBR, carving ice sculptures with a husband and wife team and "forging iron" with a blacksmithing father and son in the Rocky Mountains.
Here's a small taste:
Rowe has also been putting his money and heart where his mouth is.
The CNN personality started the mikeroweWORKS Foundation to provide scholarships for men and women looking to receive training and education in the skilled trades. The scholarships are awarded based on the merits of hard work, rather than just test scores like most scholarship programs.
Rowe has maintained that it is "absurd" to suggest all students should get a traditional four-year degree and take on thousands of dollars in debt to receive an eduction for a job that may or may not be available. He said employers are desperate workers with training for the millions of jobs that currently "exist."
For more information on the mikeroweWORKS Foundation, click here.
---