Cindy Santamaria-Williams and her sister-in-law were watching "Furious 7" at a movie theater in a northeastern Pennsylvania mall Easter Sunday when she had enough of the three teenagers seated behind her.
"They were very loud, rowdy," she told WNEP-TV. "They were cursing a lot."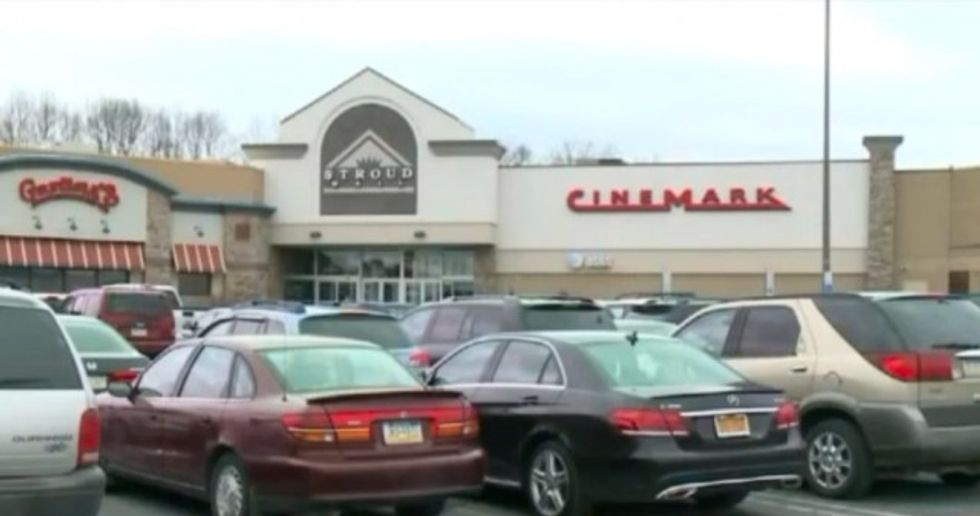 Image source: WNEP-TV
So Santamaria-Williams said she swiveled around and gave 'em a good ol' shush.
But the teens continued their behavior, even harassing her and her sister-in-law in the theater despite complaints to management.
Yet that was nothing compared to what happened after the movie ended.
The three girls were waiting for the pair outside — along with some of their friends: Three more girls and two teen boys.
Then Santamaria-Williams said she was told, "When one swings, we all swing" — and then got punched in the face. She and her sister-in-law were then beaten by the group, she said.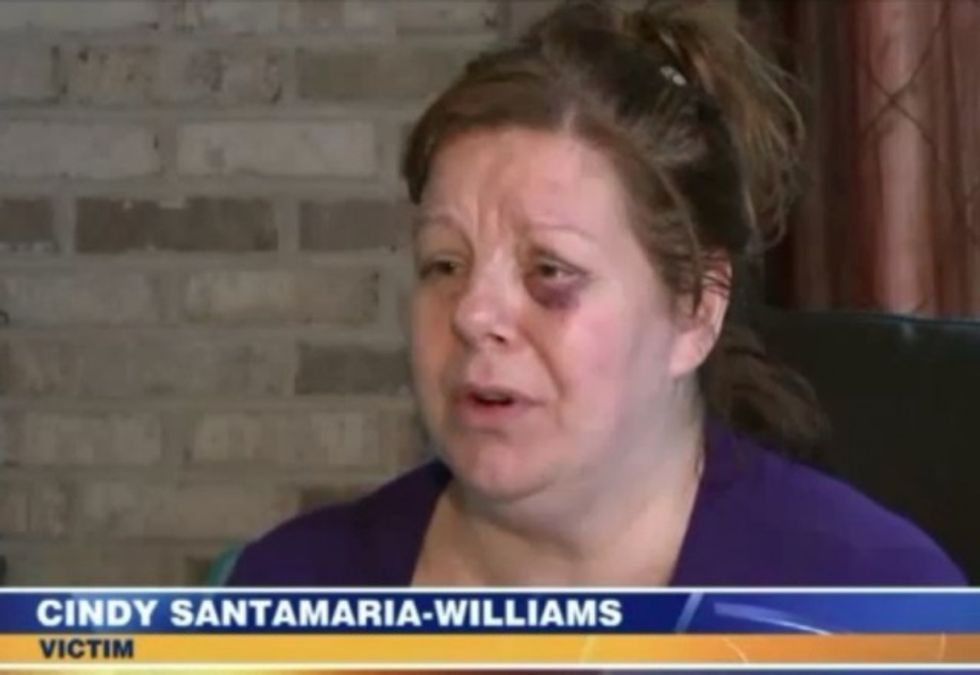 Image source: WNEP-TV
Santamaria-Williams told WNEP she has a broken eye socket — her black eye and bruises are clearly visible.
Surveillance video produced a still image of two of the teens allegedly involved, WPVI-TV reported. Stroud Township police are investigating.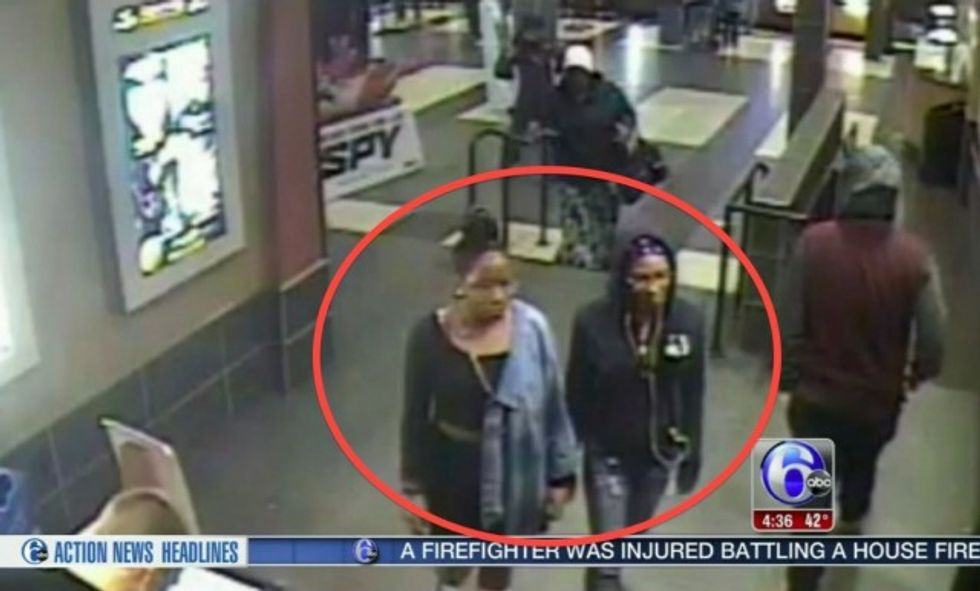 Image source: WPVI-TV
"It's very upsetting," Stroud Mall visitor Stephen Feuer told WNEP. "And I thought that in a place like this it would be safe for people to go."
Santamaria-Williams said she's ready to help bring her attackers to justice.
"I can ID those girls," she said. "They were in my face. Their face is in my head. If I see them again in a line up, I know exactly who they are."
The family is offering a reward to anyone who comes forward with information or video that leads to an arrest, WNEP said.
If arrested, police said the teens likely would be charged with simple assault.
(H/T: New York Daily News)
—
Follow Dave Urbanski (@DaveVUrbanski) on Twitter