She's parked in a fire lane but when he walks up to check on her, she acts like he's the bad guy.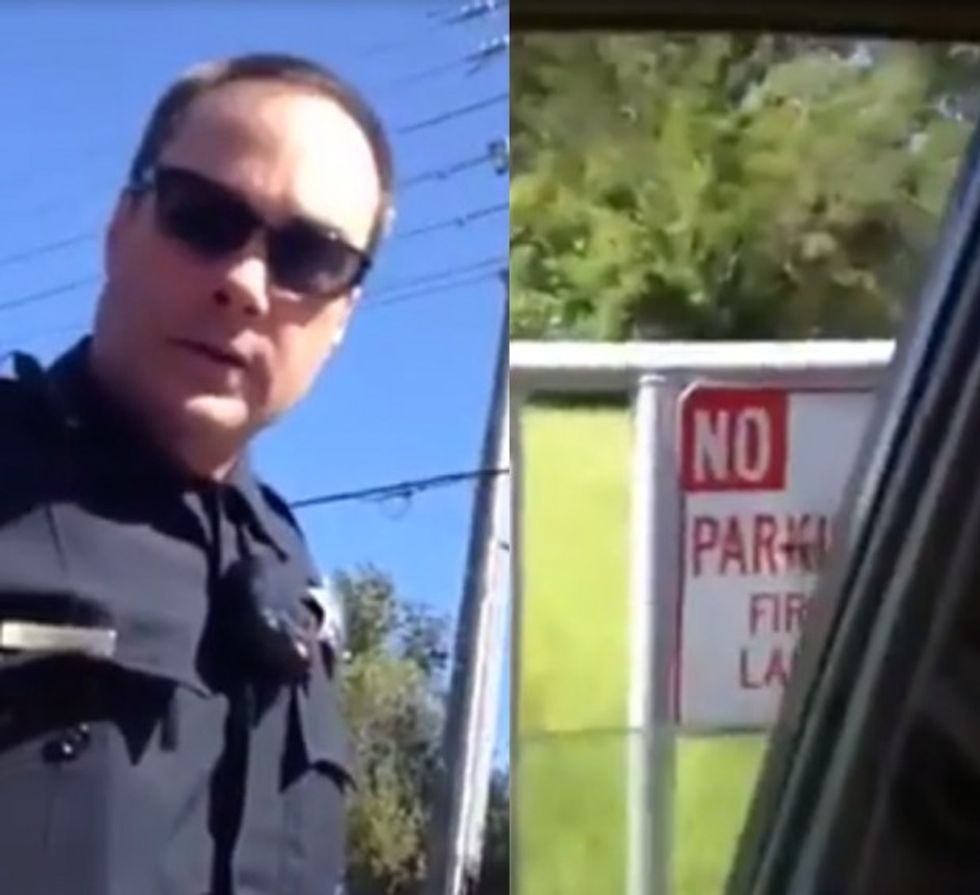 Images via YouTube

In a video posted to YouTube Friday, a woman rips in a parked car rips into a cop when he comes up to her window and asks if she's OK.
"I don't feel safe with your glasses on and I would like to see your eyes," the woman says several times, demanding that the cop remove his sunglasses.
She vehemently refuses to explain herself to the cop, who speaks slowly and calmly throughout the encounter.
He seems downright surprised by the woman's hostility.
Finally, he snaps and tells the woman to look at the sign next to her car — and even then she reads the wrong one.
Watch the bizarre incident below (content warning: brief strong language):
The video was posted to YouTube with the title, "When stupid people think they know their rights," making it unlikely that it was posted by the woman recording video.
On Reddit, commenters speculated that it's likely someone else grabbed the video off of Facebook after the woman posted it there, and many praised the officer for his calm attitude.
"That cop handled it really well," one commenter wrote. "Seems like he really was just checking to see if she was okay, and she was being really s****y for no apparent reason.
"She's lucky she didn't get a ticket," another wrote.
—
Follow Zach Noble (@thezachnoble) on Twitter