They're some of the most instantly recognizable stories of our time — and they're composed of lush colors.
From the friendly browns of "Toy Story"...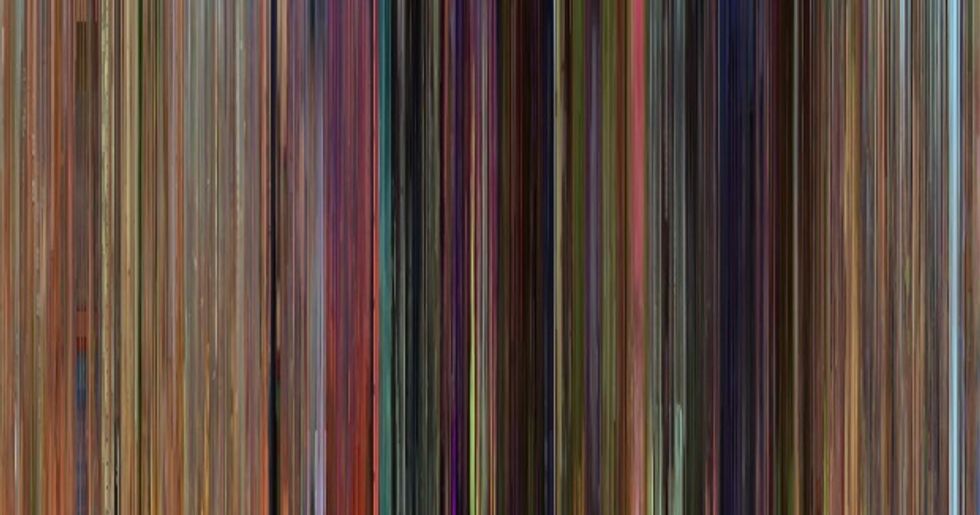 Image via imgur
...to the aquatic blues of "Finding Nemo"...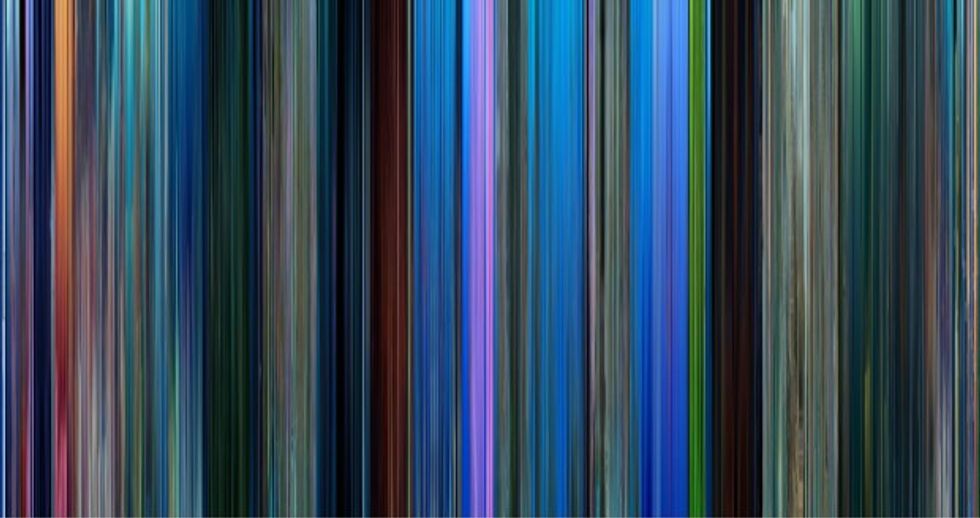 Image via imgur
...the movies produced by Pixar are known both for their absorbing color palettes as well as their storytelling.
On Friday, Reddit user Armand9x posted a gallery of all 14 Pixar feature films reduced to their "color barcodes."
"[M]y favourite thing about the barcodes," Armand9x wrote, "[is that] you can see the different scene segments from the colors alone!"
Reddit users reacted with awe, noticing iconic scenes displayed in pure color.
"The jellyfish in 'Finding Nemo' is [a] very pretty sequence in the movie, and it's mirrored in the barcode," one user wrote. "Very cool."
Another commenter noticed a tragic scene, writing, "Oh god the fiery piece in Toy Story 3," prompting other commenters to chime in with links to this prank video about a mom who was lead to believe "Toy Story 3" ended in a heartbreaking way (don't worry: "Toy Story 4" is still slated for 2017).
See all 14 gorgeous images in the gallery below:
Pixar Color Barcodes
See even more of Armand9x's work — including "The Lord of the Rings," "Star Wars" and Disney animated movies here.
—
Follow Zach Noble (@thezachnoble) on Twitter