Odds are you're more generous than the vice president — but less generous than the president.
On Friday, the White House quietly released information on President Barack Obama's 2014 tax return.
The details: Filing jointly with his wife, the president reported adjusted gross income of $477,383 while paying $93,362 in federal taxes and $22,640 in Illinois state income tax.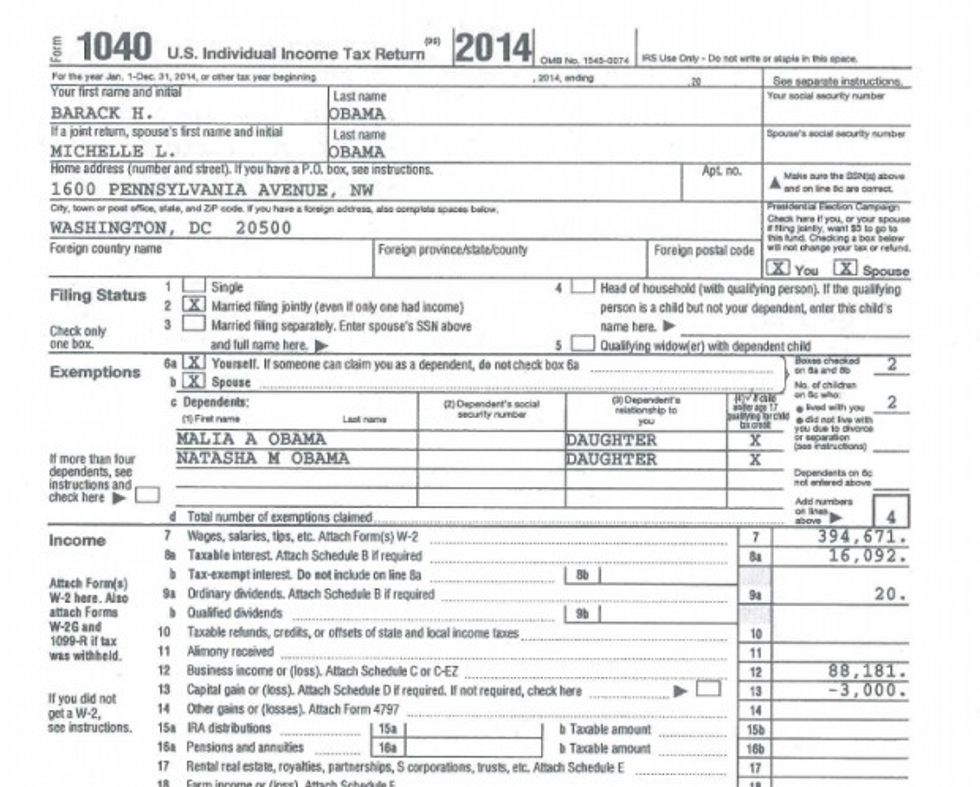 Image via whitehouse.gov
Obama also reported a total of $70,712 — nearly 15 percent of his income — in charitable donations.
The largest reported gift was a $22,012 donation to the Fisher House Foundation.
Vice President Joe Biden's 2014 tax information was also released Friday. He reported a mere $7,380 in charitable giving on $388,844 in income — a 2 percent giving rate.
How do they stack up against the typical American?
On average, Americans give roughly 5 percent of their discretionary income to charity — though religious Americans in red states tend to be far more generous than blue state agnostics, the Chronicle of Philanthropy noted in its report on charitable giving.
How does your 2014 giving compare? Take the poll below and discuss.
—
Follow Zach Noble (@thezachnoble) on Twitter