For the first time since 1961, a pro-gun woman will grace the cover of Guns & Ammo magazine's June 2015 issue. That woman is "Hands Off My Gun" author and TheBlaze TV host Dana Loesch.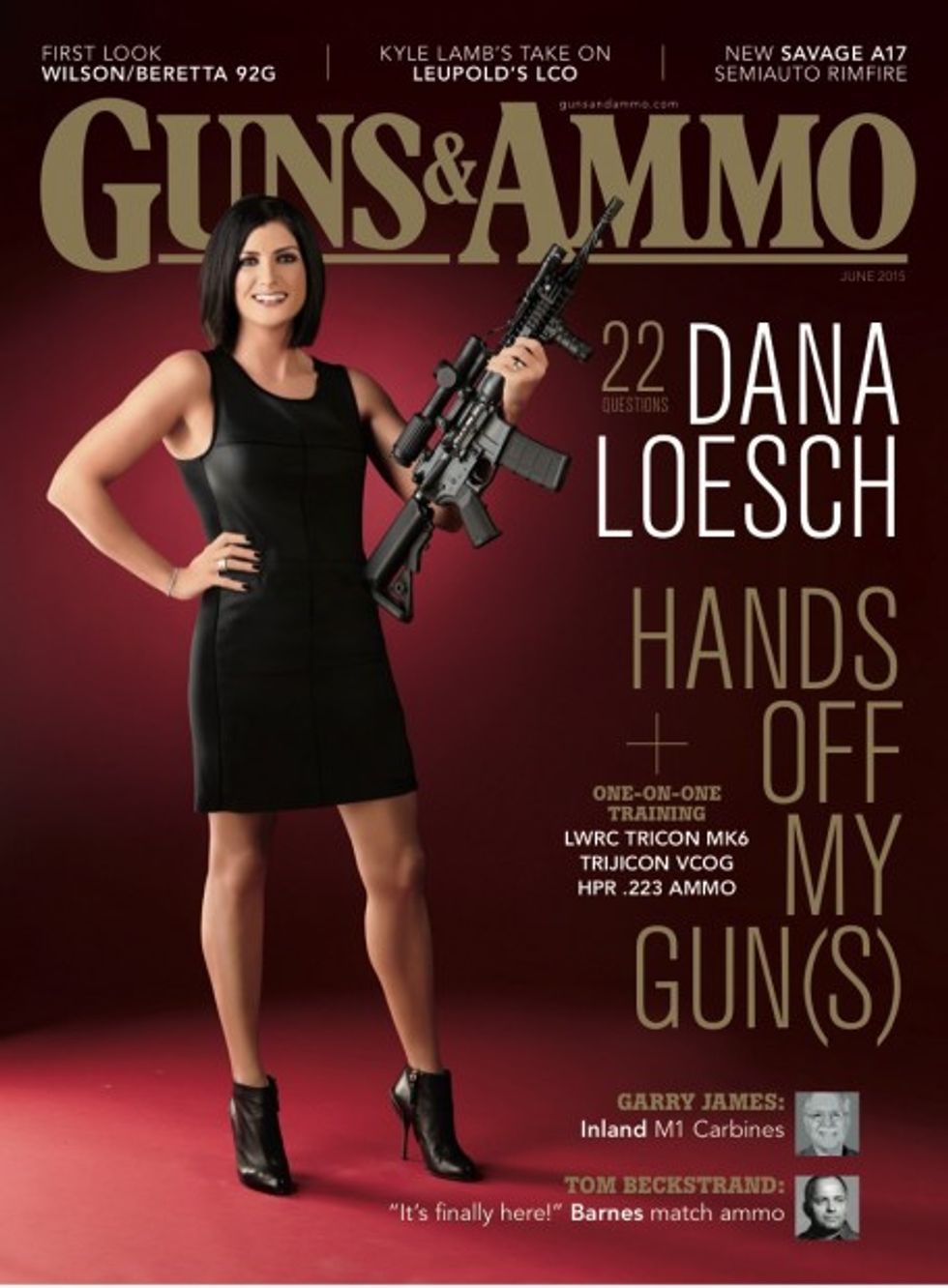 (Guns & Ammo)
Loesch met with hundreds and hundreds of fans for a book signing at the National Rifle Association's annual meeting in Nashville on Saturday where she unveiled her groundbreaking Guns & Ammo cover. The line to get to Loesch seemed never-ending.
Here's the proof:
The only other woman to ever appear on the magazine's cover was Ohio police officer Jeanne E. Bray in November of 1961 after she was killed. Bray was an accomplished shooter and a pioneer regarding empowering women to defend themselves.
Loesch said she was "honored and humbled" to be selected for the Guns & Ammo cover.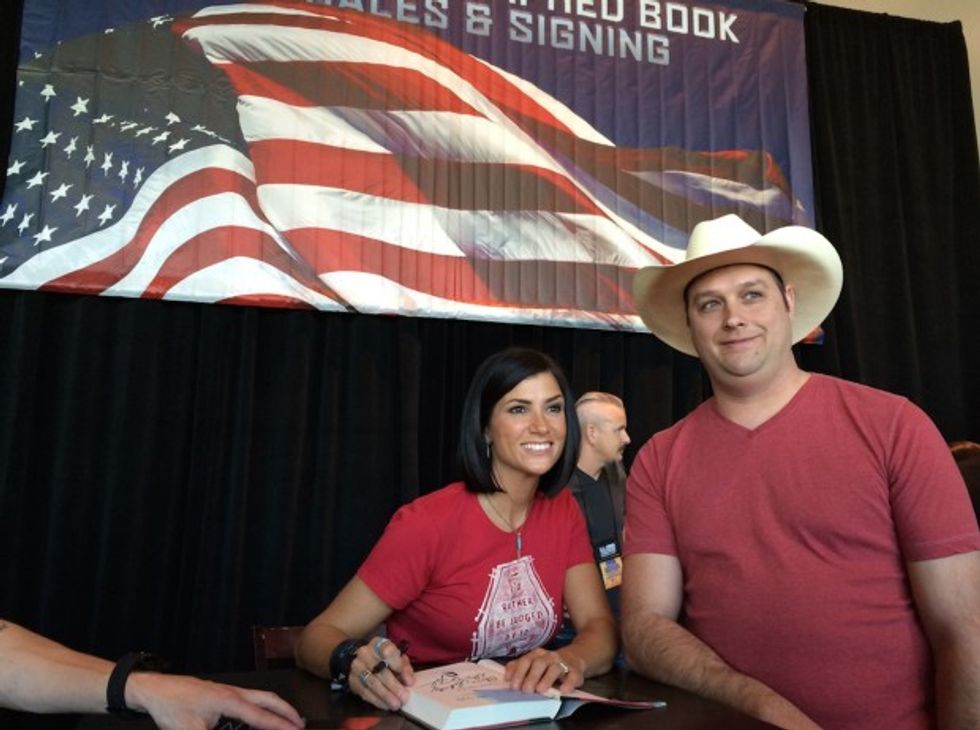 Credit: TheBlaze
A staunch supporter of the Second Amendment, Loesch has publicly battled anti-gun groups like Michael Bloomberg's Everytown for Gun Safety and Shannon Watts' Moms Demand Action. Watts has refused to appear on Loesch's show to debate gun control.
---