"I'm shaking," one of the young women said as she dropped the emotional bombshell: The mother and daughter torn apart by a hospital mistake 49 years ago were being brought back together.
Zella Jackson Price, 76, was reunited with her daughter, Melanie Diane Gilmore, on Thursday, KTVI-TV reported.
The reunion was made possible by Gilmore's children, who took a DNA sample from their mom and used it to track down the grandmother they'd never met.
The kids revealed their find to their mom in an emotionally charged video posted to YouTube.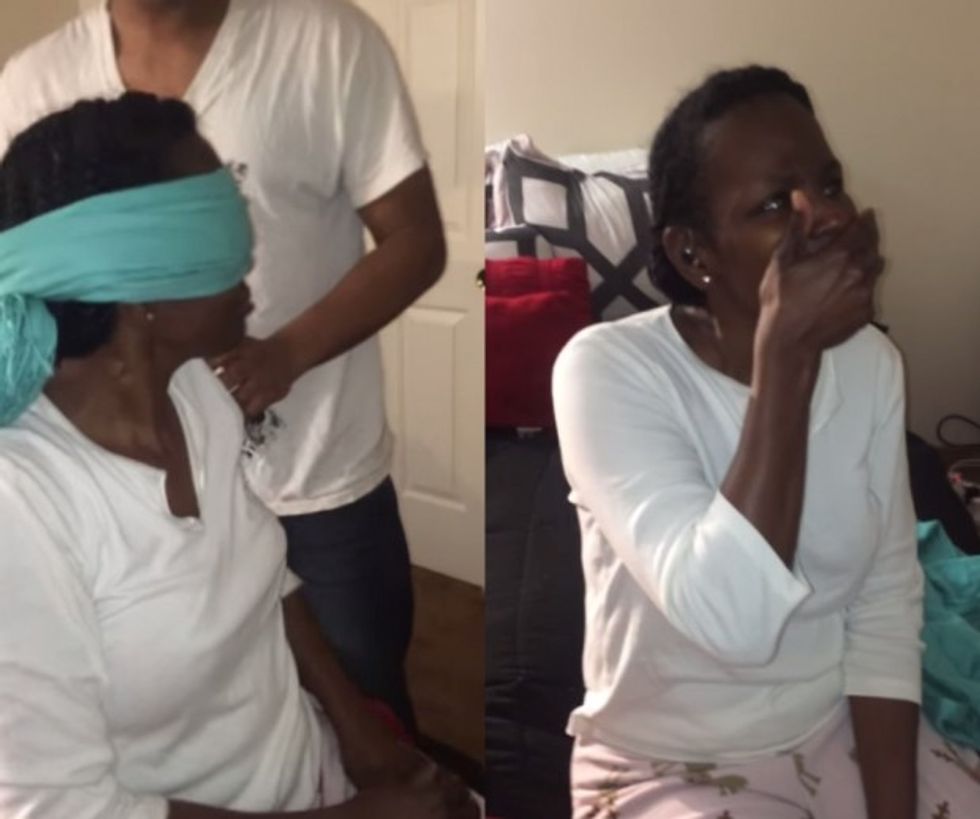 Images via YouTube
"The hospital switched you and another baby," the daughter explains to Gilmore, who lost her hearing during childhood. "They told her that you were dead."
For reasons unclear, Price had been told her baby had died all those years ago, just hours after delivering her at the Homer G. Phillips Hospital in St. Louis.
Gilmore was adopted and never met her biological mother — until she saw her on Skype.
On Thursday, a weeping Gilmore flew in from Oregon to meet her mother in person in Olivette, Missouri.
See the tearful moments in KTVI's report below:
—
Follow Zach Noble (@thezachnoble) on Twitter