PHILADELPHIA (TheBlaze/AP) — A woman left her quadriplegic son, who has cerebral palsy, in the woods for five days while she visited her boyfriend in Maryland, police said Saturday.
The 21-year-old son was found lying in the leaves covered with a blanket next to a wheelchair and a Bible near Cobbs Creek Park in southwest Philadelphia on Friday night.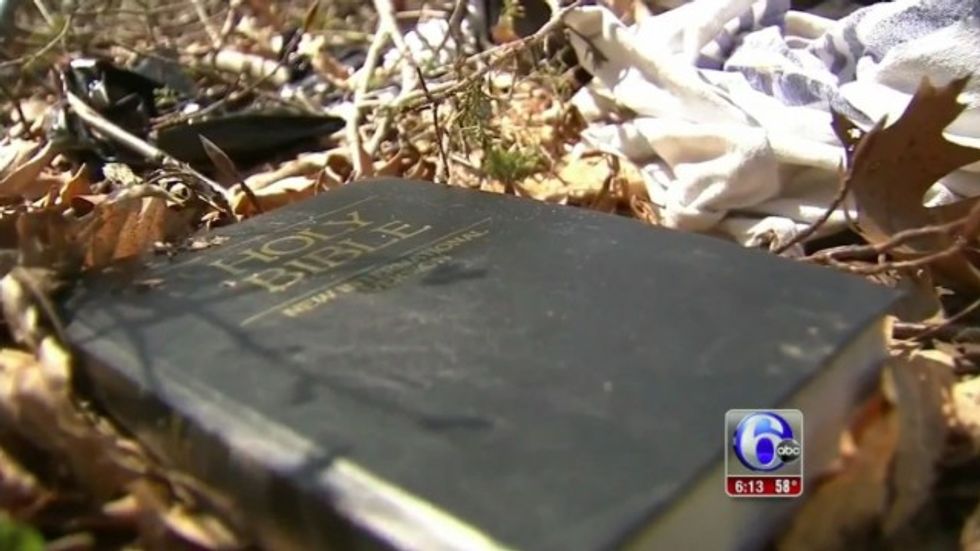 Image source: WPVI-TV
Police described the son as severely disabled and said he couldn't communicate how he got there. They said their investigation indicates he was left there Monday, when his mother boarded a bus for Montgomery County, Maryland.
An arrest warrant has been issued for 41-year-old Nyia Parker, the victim's mother, WPVI-TV reported; she faces charges that include aggravated assault, simple assault and reckless endangerment.
The son was hospitalized with dehydration, malnutrition, a cut to his back and eye injuries, Lt. John Walker said.
"This kid's obviously a fighter," Walker said. "To see that kid laying there, it's heartbreaking to see that another human — especially a mother — could treat someone like that."
Walker said the victim was exposed to the elements and other dangers.
"A lot of things could have happened out there," he said. "Obviously he's in the middle of a wooded area. You have wild animals there ... this kid could not defend himself. He does not function at all."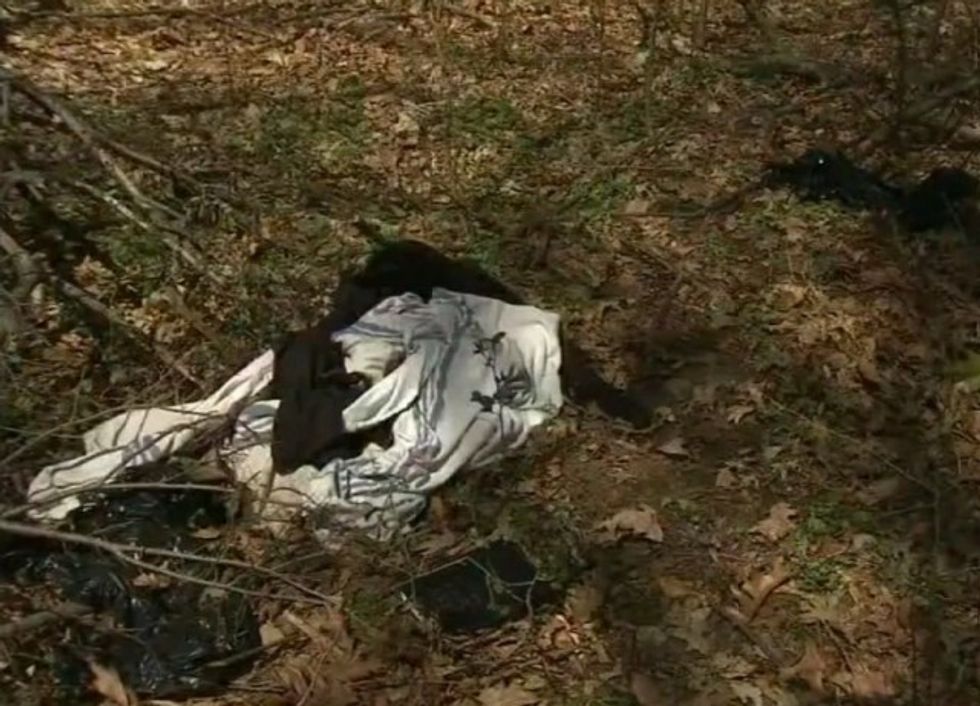 Image source: WPVI-TV
The son's school became concerned about him and called an aunt. When the mother was contacted in Maryland, police said, she lied about his whereabouts.
"She indicated to both family members and police officers that the child was with her down ... in Maryland," Walker said.
Police said the mother lives with the victim and a 16-year-old child. WPVI talked to neighbors who said they didn't know them but were nevertheless appalled.
"Only a monster," Keyneah Lane told the station. "That's your blood, that's your son, you gave birth to him."
Walker told WPVI that the victim is with family members who care about him while he receives treatment at Children's Hospital of Philadelphia; the woman's 16-year-old is with family also.
—
Follow Dave Urbanski (@DaveVUrbanski) on Twitter