On Monday, China shocked the financial world by reporting its exports had dropped 14.6 percent in March compared to a year ago.
The report was especially surprising since analysts had predicted an 8.2 percent exports rise, not a double-digit drop, Business Insider noted.
The gap between expectations and reported reality wasn't the only strange thing about Monday's numbers.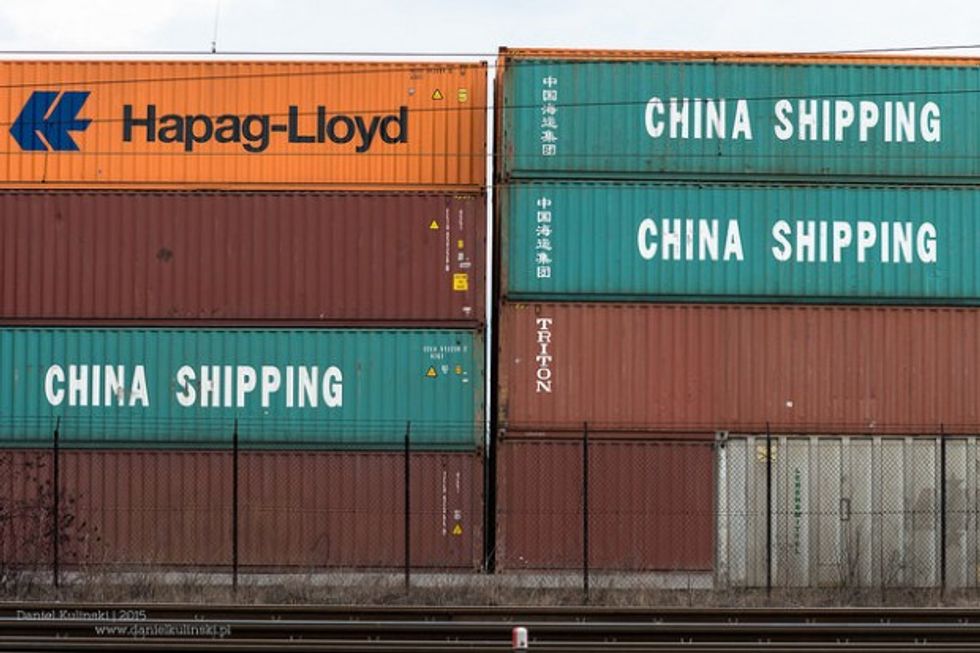 Shipping containers in Poland. (Image via Daniel Kulinksi/flickr)
The Monday trade report was released in terms of China's currency, the yuan, instead of being denominated in dollars as the figures typically are — and China offered no explanation for the switch.
The report is merely the latest among the signs of trouble for the world's second-largest economy, and it speaks to a developing seismic shift in global manufacturing.
From Happy Meal toys to iPhones, China has long dominated global manufacturing but in the past few years China has been challenged from abroad.
Simply put: the Chinese aren't settling for the low pay they used to.
Nations including Vietnam and Mexico have drawn away manufacturing business, capitalizing on low labor costs, as Chinese workers demand higher wages.
If Monday's report isn't a fluke and current trends continue, expect to see fewer and fewer items stamped "Made in China" in the coming years.
—
Follow Zach Noble (@thezachnoble) on Twitter