As she was taking the trash out from her restaurant, Ashley Jiron noticed something strange. Some of the bags already in the dumpster had been torn into, and some of the old food from inside of them was gone.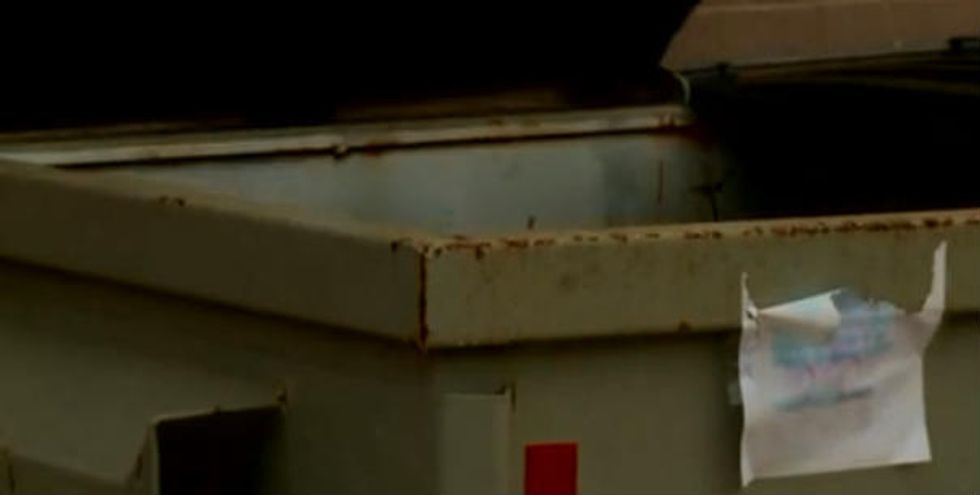 Image source: KFOR-TV
Jiron, who owns P.B. Jams in Warr Acres, Oklahoma, wanted to help, but didn't know who to help.
"That really, it hurt me that someone had to do that," she told KFOR-TV.
So the restaurant owner, who has only been in business for a few months, put up a sign on the front door and on the dumpster:
To the person going through our trash for their next meal, you're a human being and worth more than a meal from a dumpster. Please come in during operating hours for a classic Pb&j, fresh veggies and a cup of water at no charge. No questions asked. Your friend, the owner.
While the restaurant owner has had some problems keeping the sign up on the door because of all the rain, she has vowed not to take it down until the person comes in and takes up her offer. Jiron said it's the least she can do.
"I think we've all been in that position where we needed someone's help and we just needed someone to extend that hand and if I can be that one person to extend that hand to another human being then I will definitely do it," Jiron said.
(H/T: KFOR-TV)
–
Follow Jon Street (@JonStreet) on Twitter