The video starts with a car flashing its headlights four times.
Then, as the car is backing up down the street, a man emerges and saunters into the middle of the alleyway.
Then, another man appears to be walking down the middle of the street as well, and low and behold a tree falls right on him. Coincidence?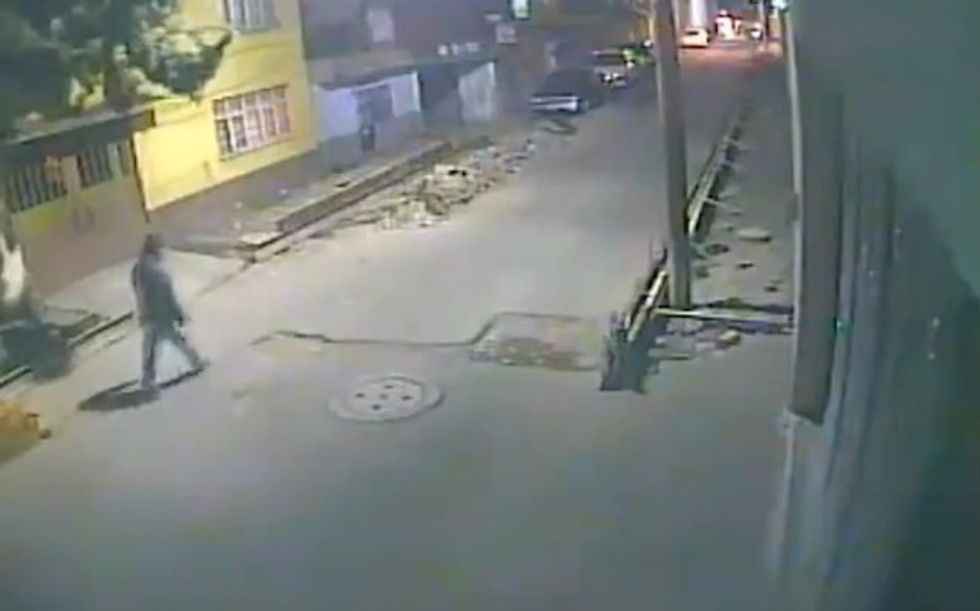 Image source: LiveLeak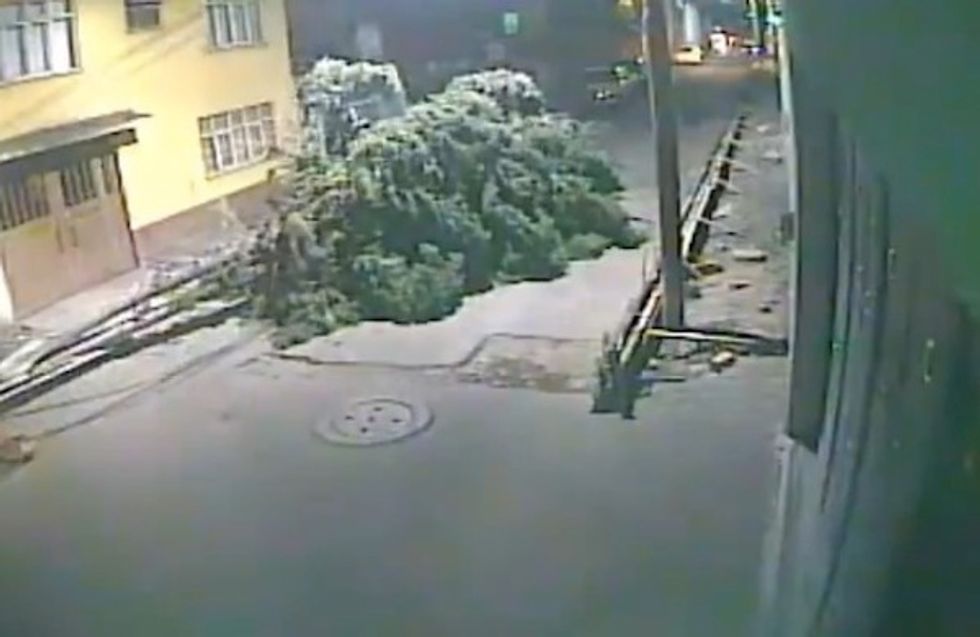 Image source: LiveLeak
It's hard to tell there's not a lot of information to accompany the viral video posted to the sharing site LiveLeak, where it has gotten more than 45,000 views in less than 24 hours. It was also posted on the viral video website Kaotic.com a few days ago, where it has received more than 16,000 views.
Check it out:
After the tree fell, several people emerged and appeared to assess the condition of the man underneath before the video cuts off.
There's no information as to when, where or why the incident happened or about the health status of the man who found himself quickly buried underneath the tree's branches.
One thing we know though is that everyone would probably agree it's a bit of an understatement to call this guy only "fairly unlucky" as the person who posted it to LiveLeak did.
(H/T: Daily Mirror)