He is a veteran.
He was thinking about committing suicide.
But when he called the suicide hotline for veterans, he says he wasn't helped — he was put on hold.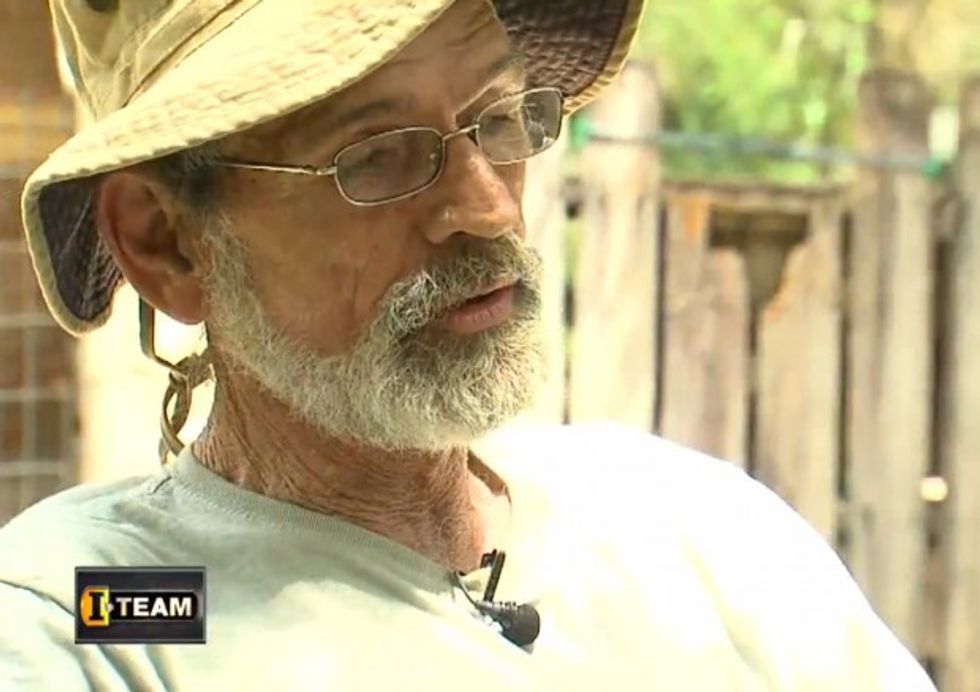 Ted Koran. (Image via WFTS-TV)
Ted Koran experienced deep depression on Saturday night, so much so that he considered killing himself, the Florida Air Force veteran told WFTS-TV.
"I was missing my wife," he said of his life partner Karen, who died of cancer six months ago.
In his pain, he turned to the Department of Veterans Affairs.
"I went to the only place that I knew and that I had available to me, the VA," Koran said of calling the VA's Veterans Crisis Hotline.
But help didn't come.
Koran said he was put on hold repeatedly, the longest time for 10 minutes.
"I had to sit there patiently, in emotional distress, in tears, wanting to give up, desperately needing someone to talk to," Koran said. "They had me on the [verge] of saying to hell with it."
Koran added that when he finally did talk to a counselor, she was unhelpful.
What saved him in the end, he said, was the pack of 60 rescue animals he cares for.
"My wife and I saved them, and they saved me," he told WFTS.
The VA estimates 22 veterans commit suicide every day, according to a Scripps national investigation.
The investigation revealed that a mere 52 Veterans Crisis Hotline phone lines handle some 1,000 daily calls from distressed vets, forcing many to wait as long as 36 minutes on hold before receiving help.
It seems Koran's case may be indicative of the deeper problems at the VA.
Asked last year whether VA bonuses should be canceled and redirected to putting more counselors on suicide prevention phone lines, Veterans Affairs Deputy Secretary Sloan Gibson responded, "[T]hat's a bunch of crap."
(H/T: CBS)
—
Follow Zach Noble (@thezachnoble) on Twitter