House Speaker John Boehner (R-Ohio) said Tuesday that he doesn't think the Obama administration made any real progress toward reaching a nuclear agreement with Iran, and said the tentative deal announced on April 2 was nothing more than an agreement to keep negotiating until June.
"From everything I've heard of the so-called framework, all it is is really an agreement to keep talking," Boehner told reporters. "I haven't seen anything concrete come out of this yet."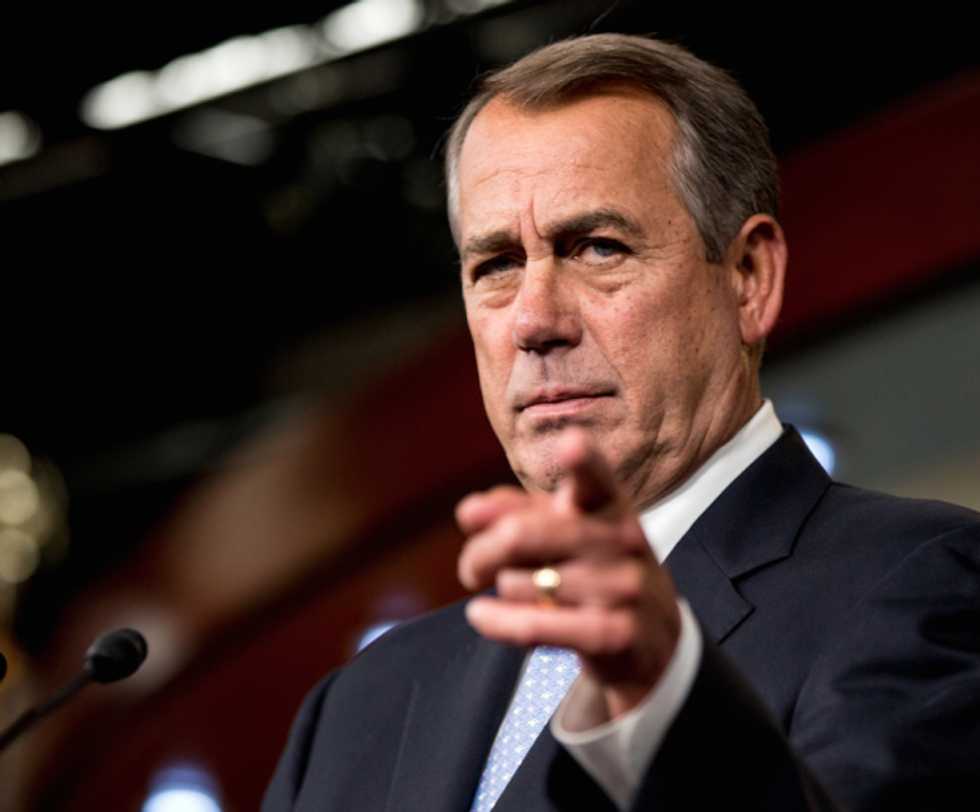 House Speaker John Boehner (R-Ohio) indicated Tuesday that he thinks the tentative Iran nuclear deal is an empty vessel, and that Congress should approve it instead of trusting the Obama administration to assess and implement it. Image: AP
Boehner's damning criticism of the agreement came just a day after Obama administration officials held a classified briefing with members of the House on the agreement. He said in light of that assessment, congressional Republicans have no choice but to pass legislation requiring Congress to approve any final deal that's reached by late June.
"Congress absolutely should have the opportunity to review this deal," he said. "We shouldn't just count on the administration, who appears to want a deal at any cost."
The Senate Foreign Relations Committee is expected to approve legislation later Tuesday that would give Congress a right to approve the Iran deal before it takes effect. The chairman of that committee, Sen. Bob Corker (R-Tenn.), said over the weekend that he thinks there is enough support in the Senate to override President Barack Obama's veto of the bill — 67 would be needed. Corker offered that bill with Sen. Bob Menendez (D-N.J.), who was the former top Democrat on the committee, but who has stepped down in light of corruption charges he's facing.
Secretary of State John Kerry has asked that Congress not move at all on the legislation, since it could make it harder to finalize an agreement. But Boehner said Congress wouldn't wait until June to act.
"I'm hopeful that the Senate will move the Corker-Menendez bill over the next couple of weeks," Boehner said. "And frankly, I would expect the House to take that bill up."