The Department of Veterans Affairs' Office of Inspector General released a long-awaited report that officially confirms VA officials in Philadelphia purposefully manipulated the wait times of veterans seeking health care, and makes dozens recommendations on how to improve service to these veterans.
Much of the contents of the report have been known for weeks, such as the 35 specific recommendations the OIG made to improve the troubled Philadelphia office. Still, the report is likely to once again shine a light on the seemingly endless failures of the VA nationwide, as well as Veterans Affairs regional offices, or VAROs, that have exhibited systemic problems.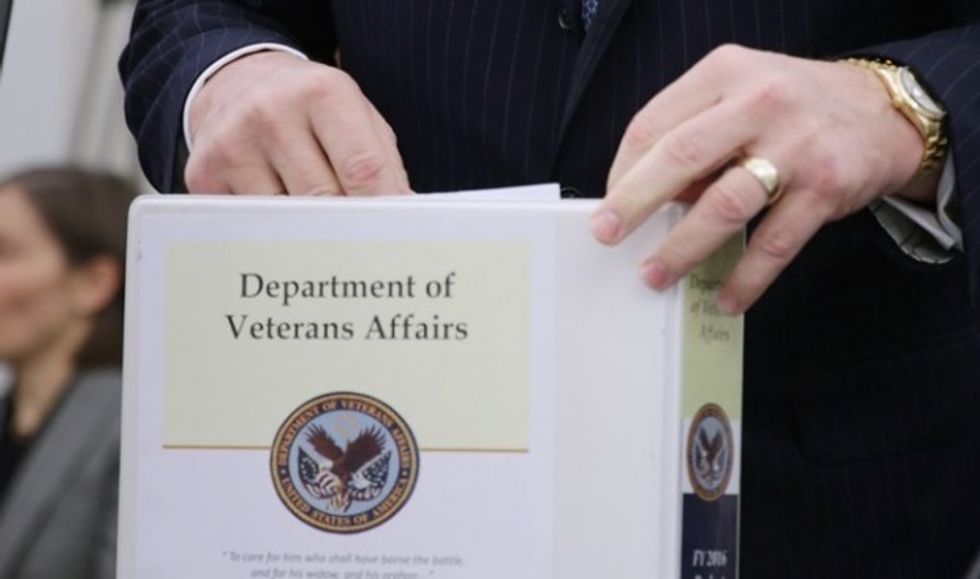 The Department of Veterans Affairs' Office of Inspector General substantiated most of the allegations about corrupt and negligent officials in Philadelphia.
"There is an immediate need to improve the operation and management of this VARO and take actions to ensure a more effective work environment," the report concluded. "Further, the extent to which management oversight has been determined to be ineffective and/or lacking requires VBA's oversight and action," it added, referring to the Veterans Benefits Administration.
Rep. Mike Fitzpatrick (R-Pa.) said the report shows an incredible level of "corruption, mismanagement and inefficiency" in Philadelphia.
"The findings of this report are unbefitting of any federal agency, let alone one tasked with providing benefits and assistance to our nation's veterans and their families," he said. "While these disturbing revelations hit close to home for my district and local veterans, this report is equally an indictment of the VA system nationwide which is finally under the scrutiny it deserves."
The report said the OIG substantiated claims that officials misrepresented the time that many veterans were waiting for health care, and confirmed that management knew about attempts to alter quality reviews of the office. The OIG also found that officials failed to respond to more than 31,000 inquiries that were pending for nearly a year, when the official standard is to reply after five days.
The report also found evidence that officials destroyed mail, and left dozens of boxes of mail unopened.
But for more than a year now, the story of the VA has been mostly about well-known problems, and deep resistance at the VA to do anything about those problems. The VA has been extremely hesitant to fire anyone involved in the health care scandal, and in fact none of the handful of senior people who have been fired were officially let go because of the scandal.
At the same time, the VA continues to give huge bonuses out to top officials, and has utterly failed to rein in out-of-control construction costs — for example, a new hospital in Denver, Colorado, is now more than $1.4 billion over budget.
House Veterans Affairs Committee Chairman Jeff Miller (R-Fla.) said the report is as "bleak as it gets," and said it's time to start firing officials.
"The Philadelphia VA Regional Office is in crisis, brought on by years of mismanagement and encouraged by VA's longstanding refusal to hold employees accountable," he said. "Right now VA leaders have a choice. They can either fire those responsible for these failures – including those who have now moved on to other positions within the agency – or keep those who caused the problems on the VA payroll, ensuring the substandard service to veterans this report highlights will continue."
One VA employee in Philadelphia told TheBlaze that without an effort to clean house, the VA would continue to fail in its mission to serve veterans.
"The only way to change the VA's dysfunctional culture of management corruption is to fire the corrupt managers involved," this official said. "This is the only way to send an unequivocal message that their conduct is unacceptable."