A woman who was raised by a gay father has penned an op-ed about why she opposes same-sex marriage, claiming that her dad's "preference" and the actions he took during her childhood created in her "an inner sense of inequality."
"From infancy, I was unwittingly identified under the gay, lesbian, bisexual and transsexual (GLBT) umbrella," author and activist Dawn Stefanowicz wrote for the Daily Signal. "During the first 30 years of my life, I garnered many personal, social and professional experiences with my father, whom I always loved, and his partners. My father, a successful executive recruiter, taught me a strong business ethic."
But when it came to relationships and gender, she said she did not see her father valuing or affirming women, which she said impacted her.
Photo credit: Shutterstock
Stefanowicz, who has said in the past that her father became a Christian before he died from AIDS at age 51 back in 1991, wrote that it took her a long time to formulate her views on same-sex marriage, and that she believes that her father wouldn't have supported same-sex nuptials.
"I did not have all the words to express my thoughts and feelings until my late twenties and early thirties, so it took a while before I went public, but I knew that my father never would have supported same-sex 'marriage,'" she wrote. "Naturally, he knew that every child is created from both a father and a mother."
Stefanowicz went on to say that the media, gay activists and others have created a dynamic in which it is hard to tell her story, though she said she knows she is not alone, as some other children of gay parents share her views.
Despite the difficulty in speaking out, she has been vocal over the years, testifying before government officials and sharing her experiences in both the U.S. and Canada.
"For many of us adult children of gay parents, we have come to the conclusion that same-sex marriage is more about promoting adults' 'desires' than about safeguarding children's rights to know and be raised by their biological parents," she wrote.
As for her home country of Canada, Stefanowicz went on to describe how she believes that free speech and parental rights have been curtailed since gay marriage was adopted in July 2005, saying that the "biological origins" of parenting have been removed and reframed by the government, with the term "legal parents" replacing "natural parents."
Morality and free rights, too, she said are hanging in the balance.
"Necessary parental rights to teach children your beliefs, express your opinions, and practice your personal faith are infringed upon by the state when your beliefs, opinions and or faith practices are in opposition to what is taught and promoted at school," Stefanowicz wrote. "In fact, in Ontario, Canada, the Human Rights Commission regulations permeate and surround all public education."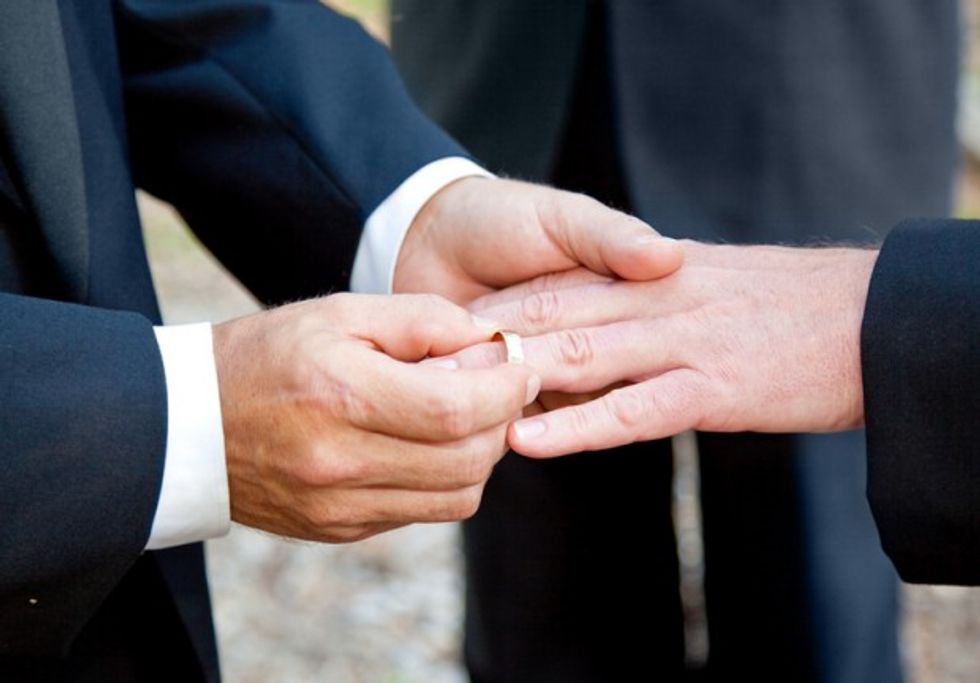 Photo credit: Shutterstock
She concluded her op-ed by writing that she doesn't want to see the United States follow the same path as Canada.
"Marriage must remain between a man and a woman to the exclusion of all others," Stefanowicz said.
Read her entire op-ed here and learn more about her story.
Stefanowicz's claims are similar to those of Heather Barwick, a woman who was raised by two lesbian mothers and who came forward last month to explain why she transformed from an activist in favor of gay marriage to an opponent of same-sex nuptials, saying the traditional family structure is the most successful and beneficial to children.
(H/T: Daily Signal)
--
Front page image via Shutterstock.com.