A New York City teacher is taking her old employer to court after she was fired for the unusual assignment she had students complete that ended up embarrassing their classmate to the point of tears.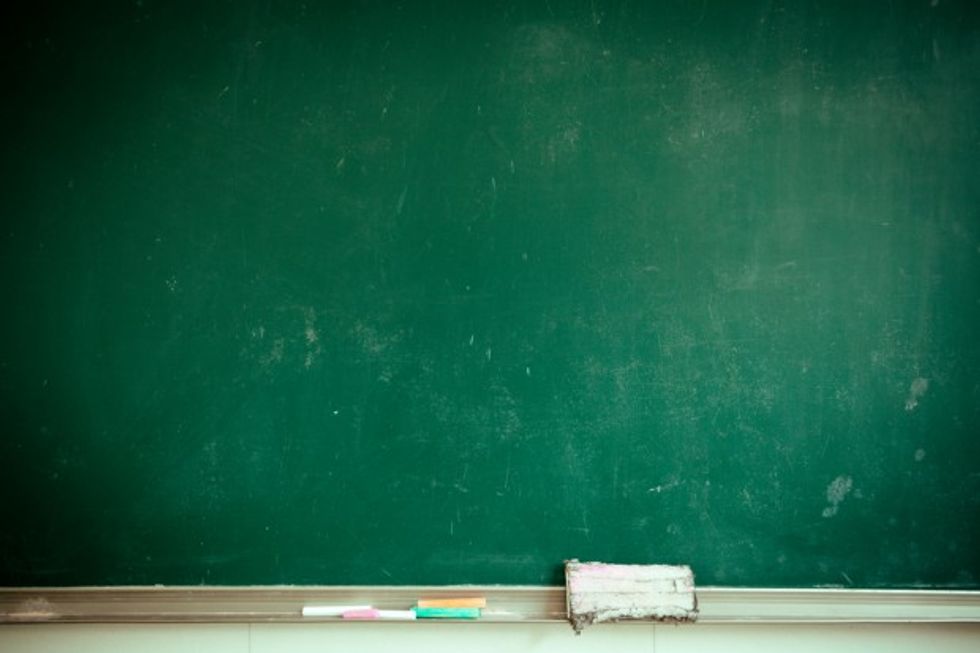 Photo credit: Shutterstock
According to DNA Info, Madeline Luciano was fired last fall from public school 18 Park Terrace, which is in the Inwood neighborhood in Manhattan. Investigators determined Luciano was guilty of misconduct after students in her class wrote mean words about a 13-year-old girl on the chalkboard, an activity that only stopped when the girl started to cry. She later admitted that she realized the assignment was inappropriate.
DNA Info reported the Department of Education's Office of Special Investigations learned the teacher issued an assignment after the 13-year-old-girl found her school bag missing. She eventually found her bag ransacked with some of its contents damaged.
Luciano brought the misdeed in front of the class and was told by students that they didn't like the girl because she was "annoying" and "stupid," she told DOE investigators. So she asked the students to "write a letter, as an assignment, indicating why they felt this way."
Though Luciano said she didn't instruct students to write their thoughts on the chalkboard, students told investigators that's what happened. Here's more from DNA Info's report:
"Everybody started screaming a lot of bad stuff," one student told investigators.

One student told investigators that the complaints about the girl included her "attitude and how fake she is around people." The student who wrote the responses on the chalkboard recalled someone saying she was an "ugly person" and "that she annoys people," according to the report.

Luciano told investigators that she stopped the exercise when the girl started crying and she realized the assignment was inappropriate, according to the report. The student who was jotting down the class's comments then erased the board and wrote "sorry."

Luciano said she then told the class that "they needed to work as a team and that they needed to treat each other with love," the report says.
Records show that Luciano filed a petition last week in the hope that a judge will overrule the Department of Education's decision that she should not receive a security clearance, which DNA Info reported prevents her from getting jobs at any city schools. She and her lawyers will argue their case on April 28.
DNA Info noted that Luciano would be able to reapply for a security clearance that could allow her to work in New York City schools again at the end of this year. In the mean time, she is receiving unemployment insurance.
—
Front page image via Shutterstock.