© 2023 Blaze Media LLC. All rights reserved.
Video of a 71-Year-Old Man Stuck in a Seat Belt That We Guarantee Will Have You Cracking Up
"I'm getting hydrophobic."
Bonnie Chadbourne of Portland, Maine, caught something on camera that she felt needed to be shared with the world.
"[If] you find it as funny as Kelly and I did then it will be a great start for a Tuesday," Chadbourne wrote on Facebook of the video that 11 days after its posting has been viewed more than 30 million times.
It all started with a road trip pit stop.
Chadbourne and her husband Clint were on their way home from spending Easter Sunday in Massachusetts. Clint wanted to stretch his legs.
Instead, his family got a stretch of their lungs as a hilarious ordeal of Clint getting stuck in his seat belt unfolded.
Clint Chadbourne was in a precarious position on the car ride home from Massachusetts. (Image source: YouTube)
"Mom," Clint said annoyed, the seat belt wedged in the lock position underneath his arm.
"Look at you. Look!" Bonnie said.
"You look at me," the 71-year-old retorted. "I am stuck in this car."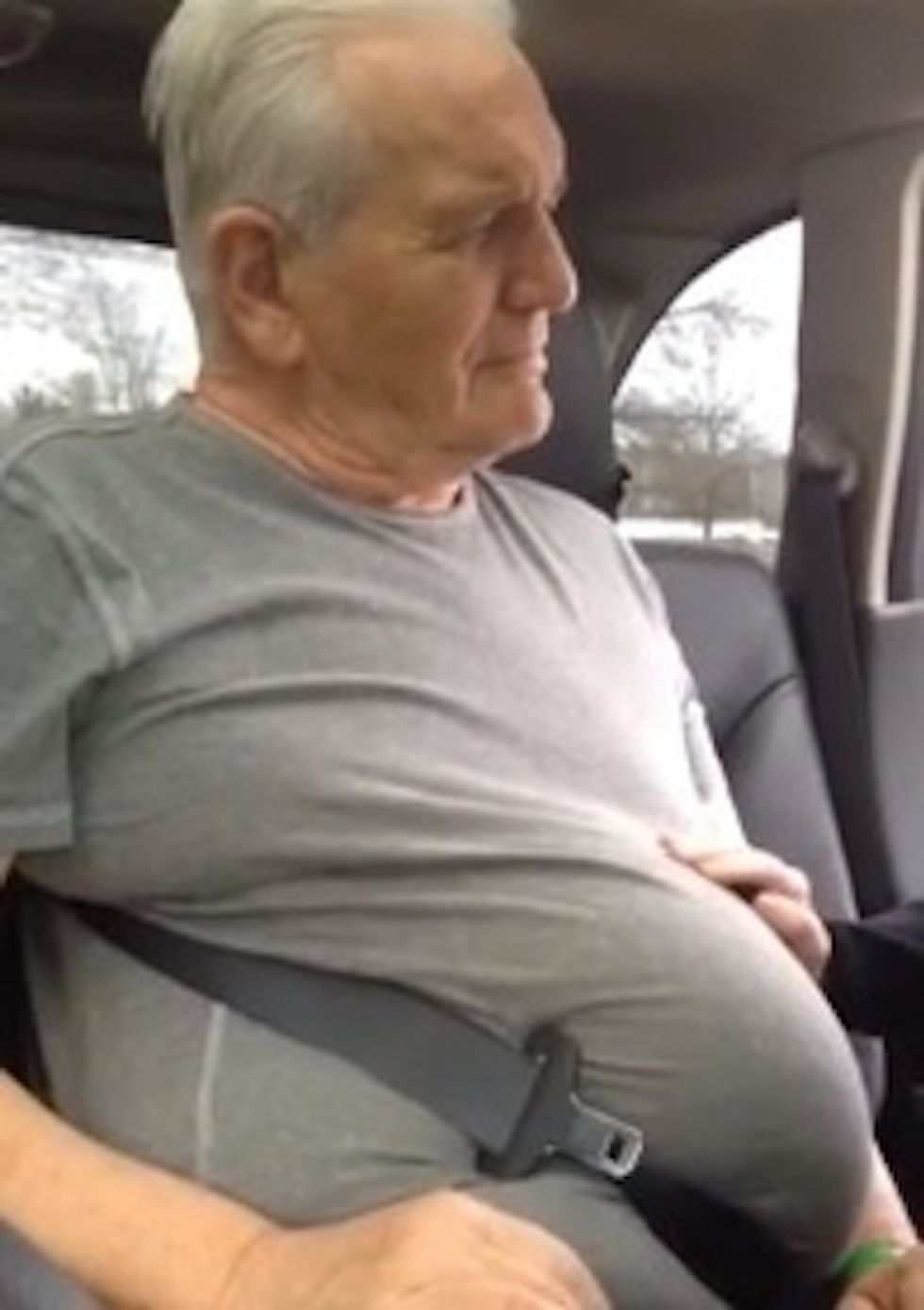 Clint at his daughter's suggestion that "Mom" push his stomach in. (Image source: YouTube)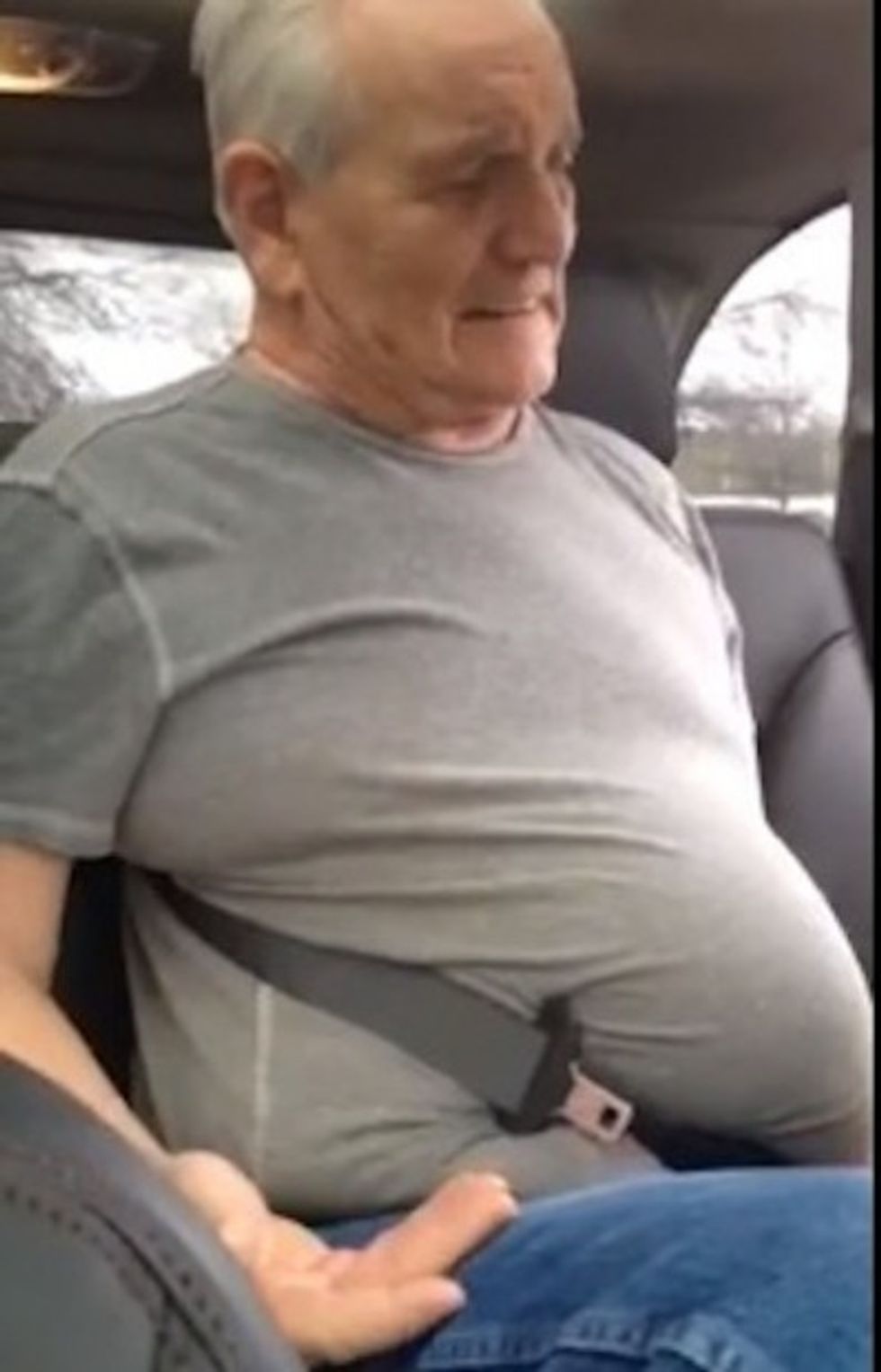 Clint insisting he's "not upset." (Image source: YouTube)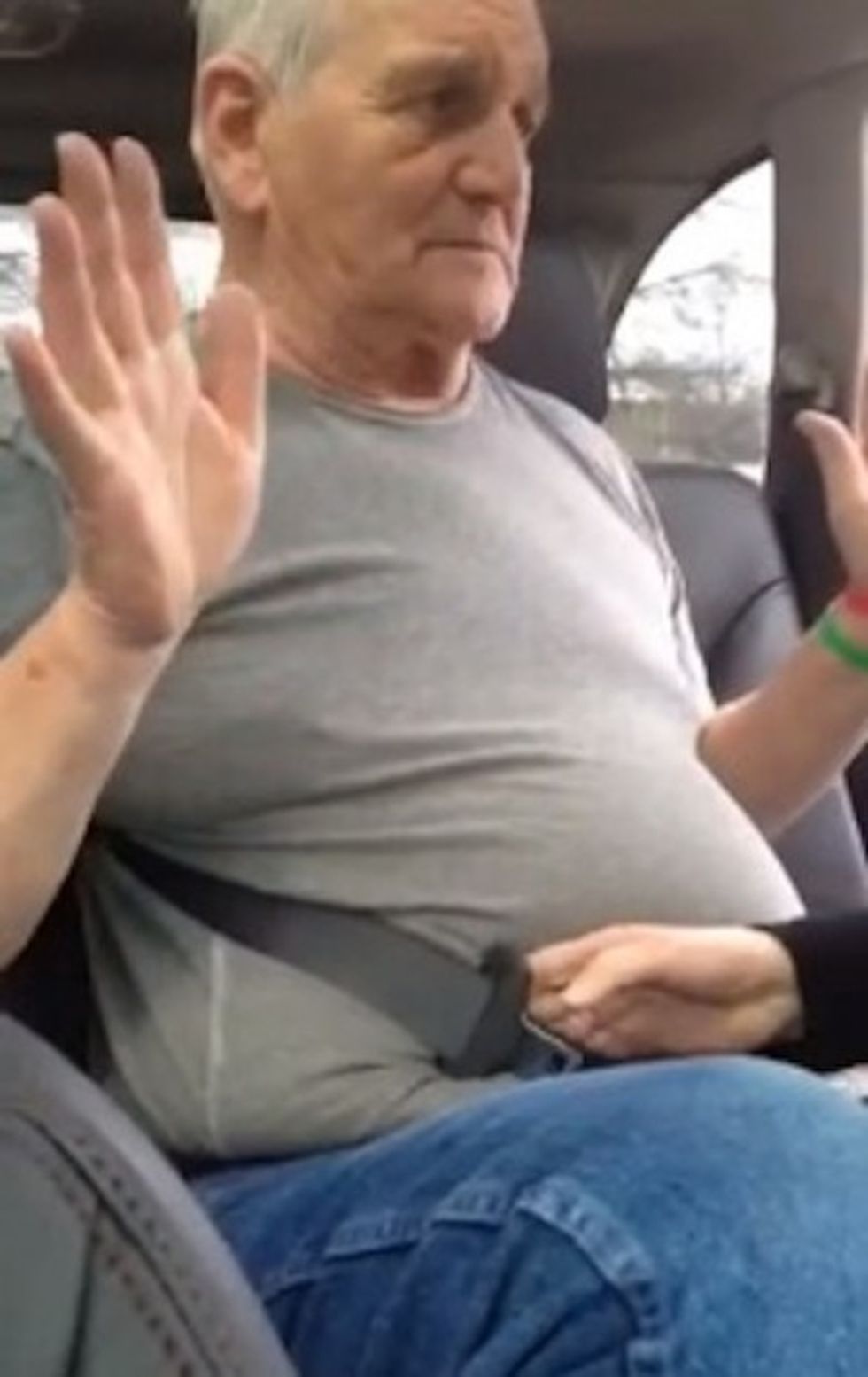 Clint saying that he said the belt was "defective" yesterday when "Mom" strapped him in. (Image source: YouTube)
Watching the whole "man stuck in a seat belt" video is an absolute must to accurately capture the Maine accents and all:
Among the instructions to sit back, Clint proclaimed, "I'm getting hydrophobic."
Clint later said that "Mom" was only making the belt tighter and he couldn't breath — neither could the family who couldn't contain their laughter at the situation.
Bonnie wrote on Facebook that her husband was in fact freed from the seat belt's death grip.
"After we calmed down and starting breathing, Kelly took control and got him out," she wrote.
Bonnie told the Bangor Daily News that she's happy so many people found the video funny. What is it about the video that caught so many people's eye though?
The newspaper's Dan MacLeod wrote that it's, in part, Clint's "classic Maine stoicism," but also, don't we all "have our own 'I got stuck in a seatbelt' story"?
"What else can you do, if you can't laugh?" Bonnie told the Portland Press Herald. "If you can't find humor in life, you'd go out of your mind. We do laugh a lot."
Still, one question remains.
"[W]hat in the heck is hydrophobic?" Bonnie asked on Facebook.
(H/T: Gawker)
Want to leave a tip?
We answer to you. Help keep our content free of advertisers and big tech censorship by leaving a tip today.
more stories
Sign up for the Blaze newsletter
By signing up, you agree to our
Privacy Policy
and
Terms of Use
, and agree to receive content that may sometimes include advertisements. You may opt out at any time.