When Campus Reform's Caleb Bonham asked several students at the University of Washington for the "biggest reason" they planned to vote for Hillary Clinton in the 2016 presidential election, he received the same answer from several of them: because she's a woman.
"Tell me the one reason why you would support a Hillary Clinton presidency," Bonham asked one female student.
"Because she's a woman," the student answered. "So, diversity, you know."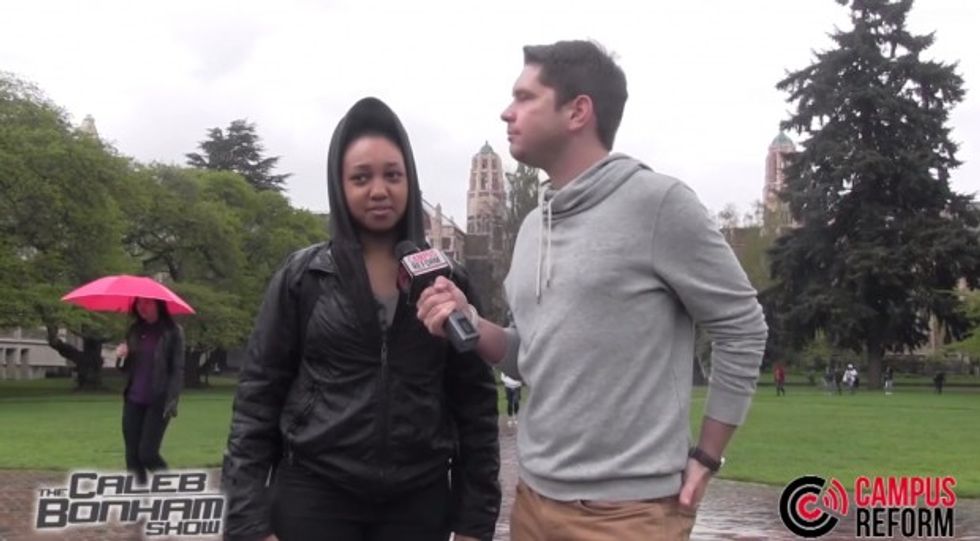 (Screengrab via Campus Reform/YouTube)
Another student answered, "To be honest, it's because she's a female."
This became a running theme in Bonham's polling of students -- and some of them even admitted that picking a president based only on gender probably isn't the smartest thing.
Watch the full video via Campus Reform below:
---