Energetic New York City chatter and crowd noise was all around director Chris Bell on Saturday.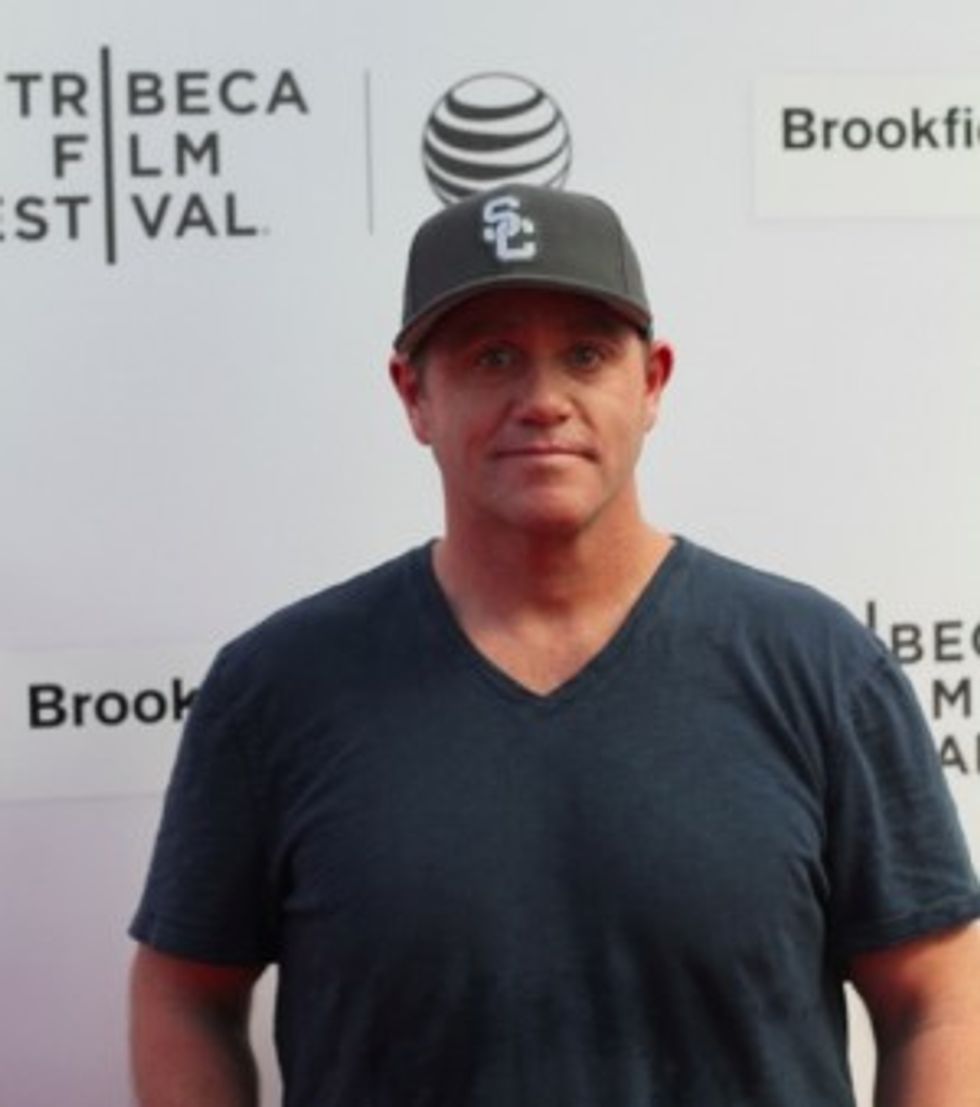 "Prescription Thugs" director Chris Bell (Image source: TheBlaze/Opiyo Okeyo)
And while that kind of aural backdrop isn't typically welcomed while an audience is watching a movie, the din that Bell was enduring could be forgiven.
He was, after all, attending an after party for the 2015 Tribeca Film Festival.
"It's been an amazing experience," Bell told TheBlaze over the phone. "New York City is one of the meccas of filmmaking. There are so many people around who really appreciate good documentaries."
Count Bell's latest effort in that camp.
Not only did his "Prescription Thugs" receive a number of rave reviews on the way to garnering a premiere slot at the prestigious festival, its journey there kicked off after it won TheBlaze TV's "Pursuit of the Truth" documentary competition — a reality program launched by Glenn Beck and actor Vince Vaughn.
The title of Bell's film might shed some light on its content, but you can let Tribeca's film guide take you the rest of the way:
Americans consume 75% of the world's prescription drugs. After losing his own brother to the growing epidemic of prescription drug abuse, documentarian Chris Bell sets out to demystify this insidious addiction. Bell's examination into the motives of big pharma and doctors in this ever-growing market leads him to meet with experts on the nature of addiction, survivors with first-hand accounts of their struggle, and whistleblowers who testify to the dollar-driven aims of pharmaceutical corporations. Ultimately his investigation will point back to where it all began: his own front door.
Looking back on the competition, Bell said "Pursuit of the Truth" was a "miracle" — in part because "I had no idea how to get sober." And as Bell's own addiction to pain medication became part of the film, he told TheBlaze that "the film saved my life."
Despite battling wanting to quit the film and a reluctance for others to see "Prescription Thugs," Bell credited "great people in my corner" who pushed him to finish the movie.
And now? Bell told TheBlaze he's about five days away from one whole year of sobriety.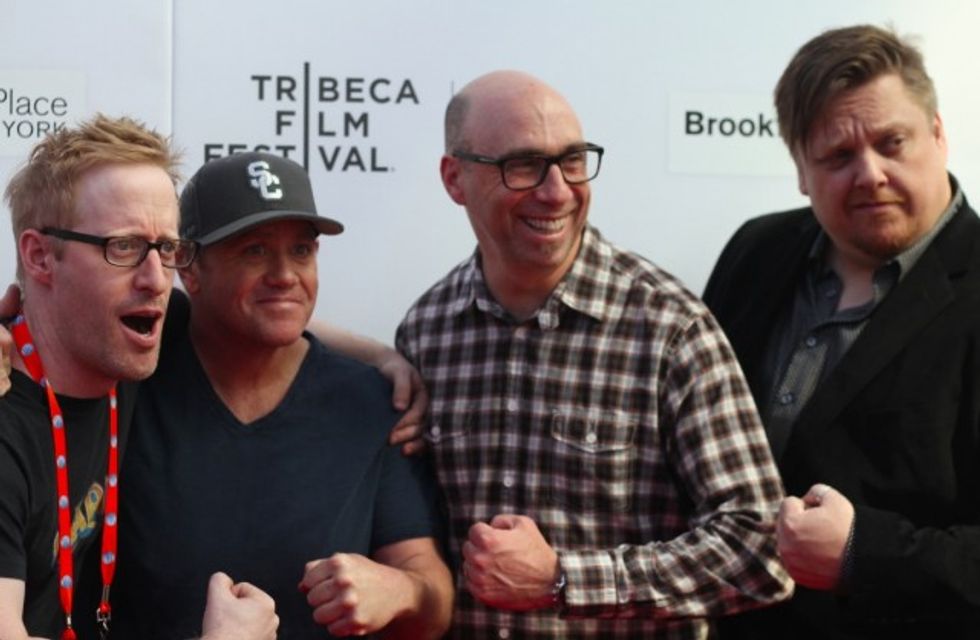 From left, writer Josh Alexander, Bell, music composer Joel Goodman, producer/editor GB Young (Image source: TheBlaze/Opiyo Okeyo)
Bell also had high praise for TheBlaze — even amid questions he received, wondering why he was teaming up with an organization others pegged as conservative. "But I'm not political, so I didn't know," he noted.
"Everybody from TheBlaze just wanted me to do what I wanted and gave me creative control," Bell explained, emphasizing that the main objective from the start was simply a "good documentary."
"They're amazing," he added.
Here's a look back at the filmmaking process:
—
Follow Dave Urbanski (@DaveVUrbanski) on Twitter