There's squabbling over a good deal, and then there's knock-down, drag-out brawling.
This story is about the latter.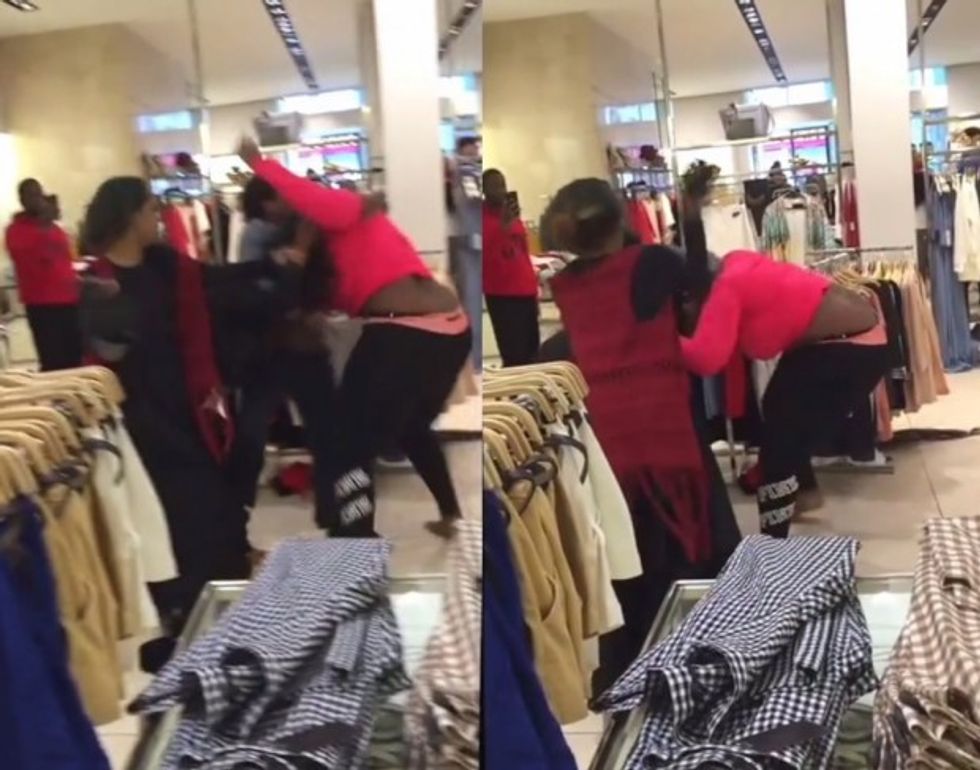 Images via YouTube
A group of as many as five women were caught on camera in a clothing store slugfest on Friday in Philadelphia, WCAU-TV reported.
The fight occurred in a Zara clothing store in Philadelphia's Rittenhouse Square neighborhood, WCAU reported.
At one point, a woman climbed onto a display and launched herself onto another, WWE-style, WCAU noted.
It's unclear what sparked the bitter altercation.
See the fight unfold in the two videos below (content warning: strong language):
The number of arrests, according to WCAU: zero.
The women apparently fled the store before police showed up.
(H/T: Daily Mail)
—
Follow Zach Noble (@thezachnoble) on Twitter