Meet Mackenzie Moretter.
She almost had a very sad birthday party.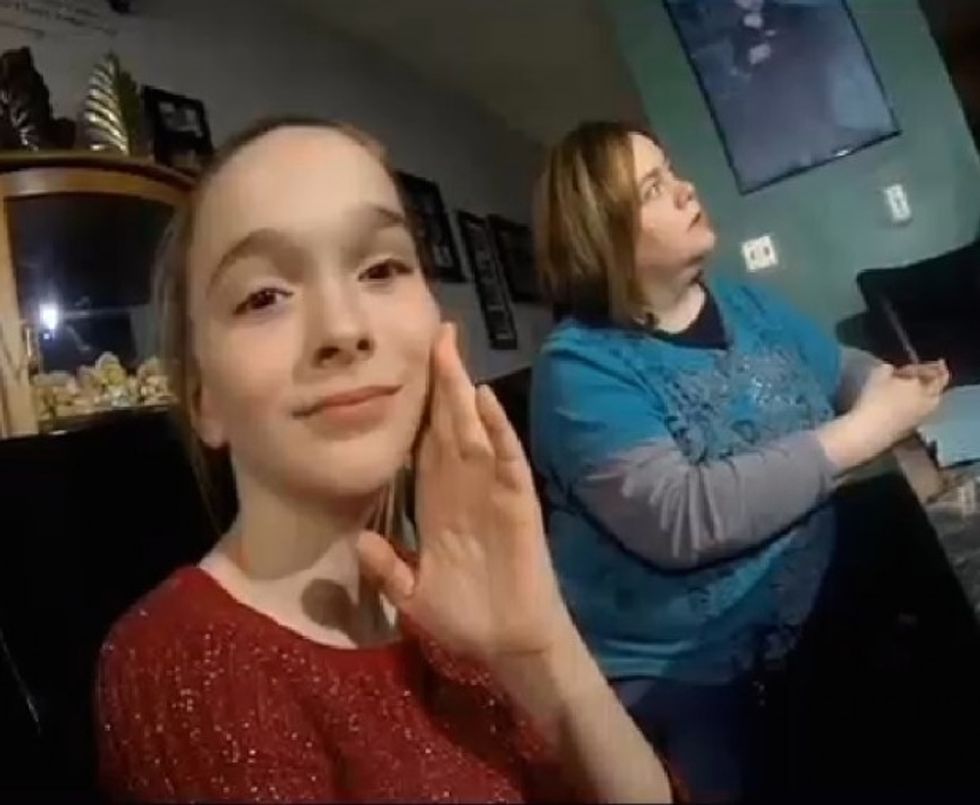 Mackenzie Moretter. (Image via KMSP-TV)
She celebrated her 10th birthday on Saturday and at first, it seemed like no one would come.
Mackenzie has Sotos syndrome, a disorder that brings an enlarged skull and some developmental delays, and because of it, her mother told KMSP-TV, kids at school don't really play with her.
"She's never really had any friends," Mackenzie's dad told BuzzFeed. "No one has ever really come over to play. She's just kind of played with her brother and sister's friends."
When Mackenzie's mom sent out invites for the Shakopee, Minnesota, girl's birthday party, nearly everyone said they couldn't make it.
Faced with the prospect of a lonely party, Mackenzie's mom turned to Facebook and posted a message to other moms, writing:
Hello moms. I'm writing because I have a beautiful daughter named Mackenzie who is turning 10. I recently invited several girls to her birthday party this Saturday. I got cancellations or no calls at all saying whether they're coming or not. My daughter has Sotos Syndrome which means she has development delays such as speech and learning. At school she struggles and is often alone on the playground. As a mother, it is heartbreaking being you want your children to be happy. I'm reaching out to moms who have daughters between the age of 9-11 that would love to come to a birthday party tomorrow from 11-1:30. You don't have to bring gifts or stay long, just stop by and wish her a happy birthday. As of now, I have two girls coming which is family. She would be so surprised to have other girls just show up. If you are interested please send me a pm and I'll give you my address. Thank you all for reading a mother's wish!
The post blew up.
The local news picked up the story, and on Saturday hundreds of people showed up at a local park to wish Mackenzie a happy birthday.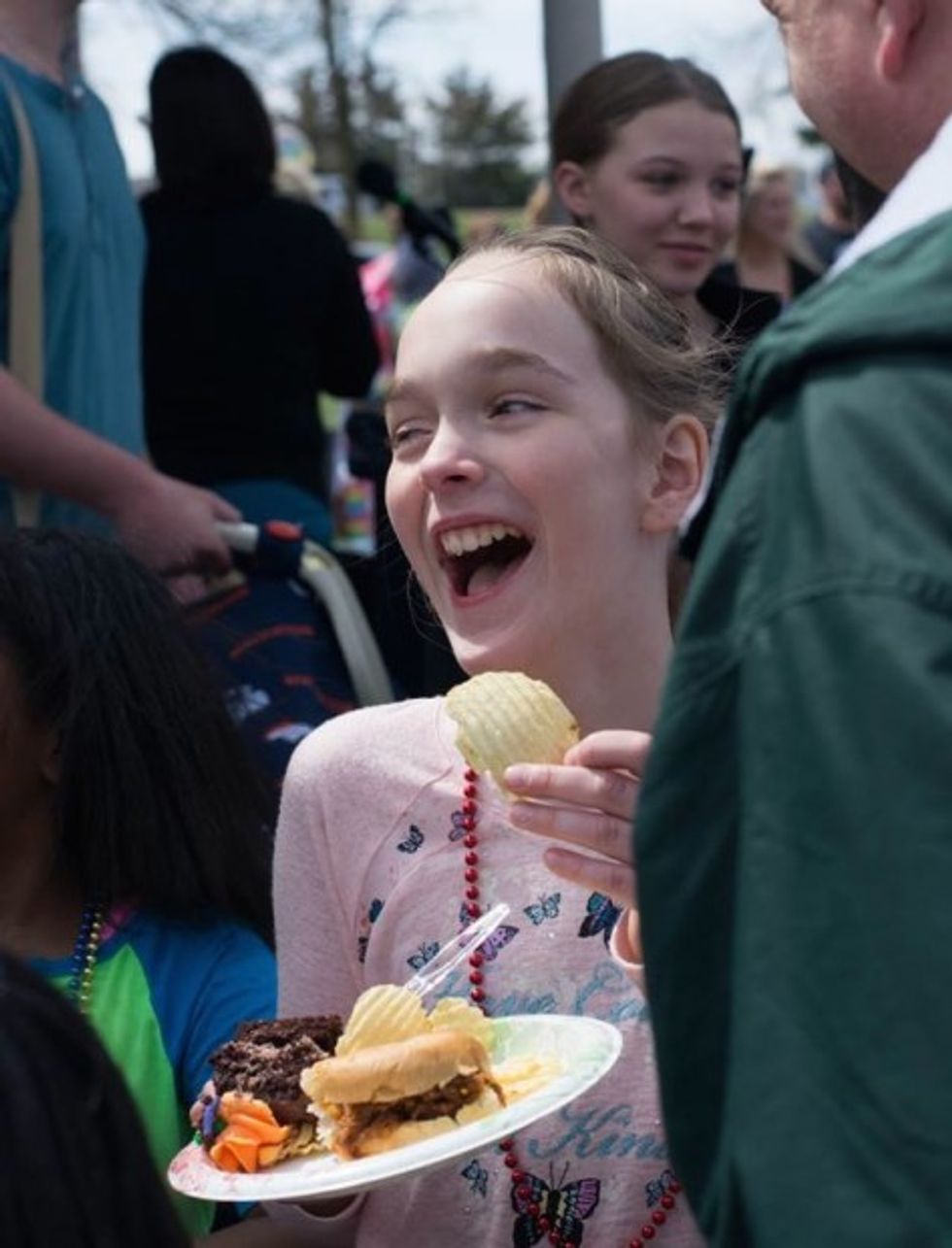 Image via Keighla's Fresh Face Photography/Facebook
Guests included "Elsa" from "Frozen"...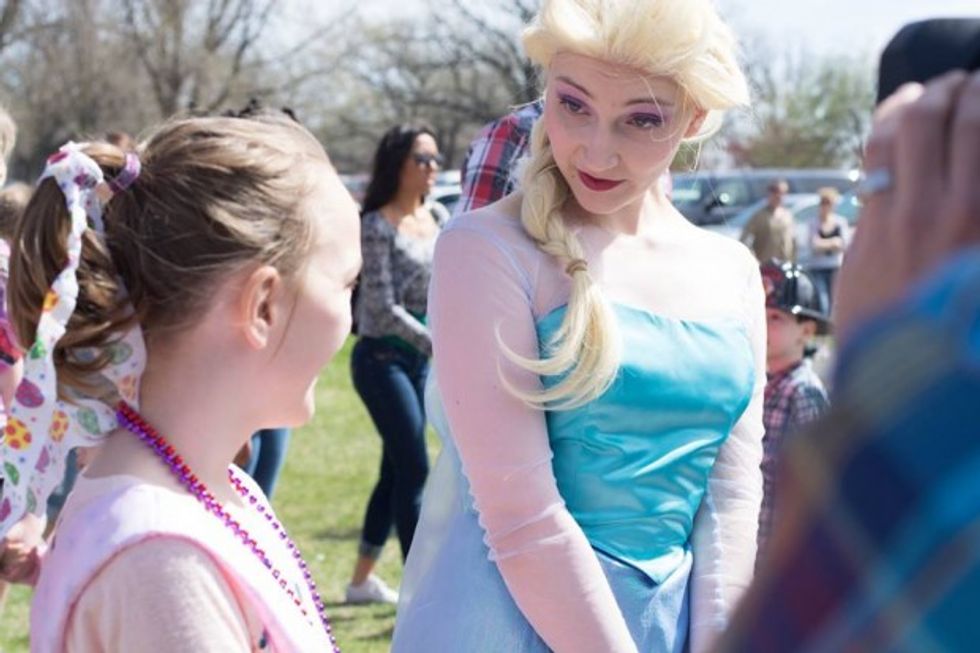 Image via Keighla's Fresh Face Photography/Facebook
..."Snoopy"...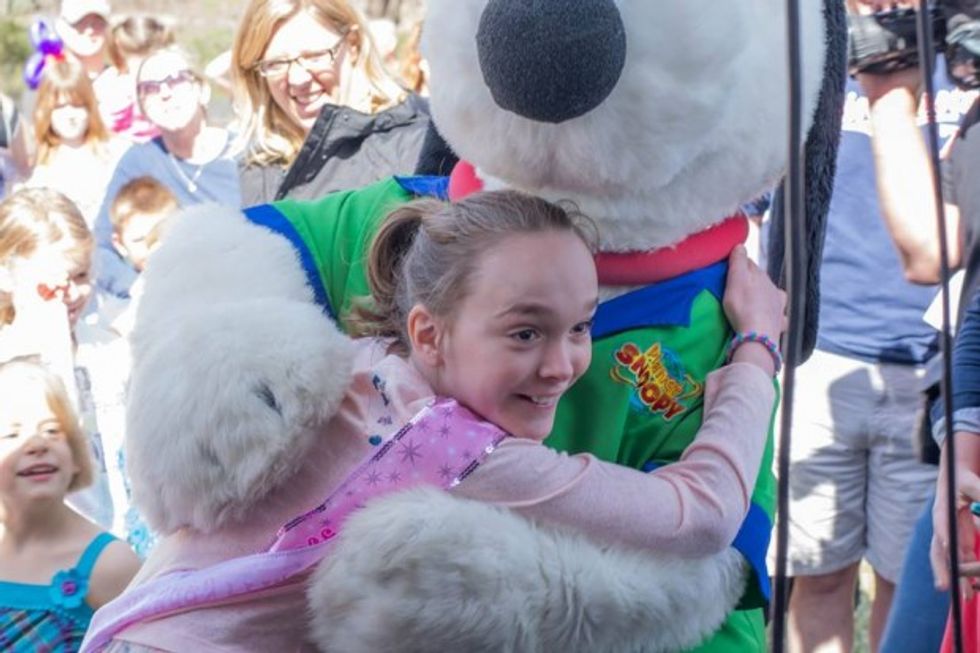 Image via Keighla's Fresh Face Photography/Facebook
...and hundreds of new friends for Mackenzie.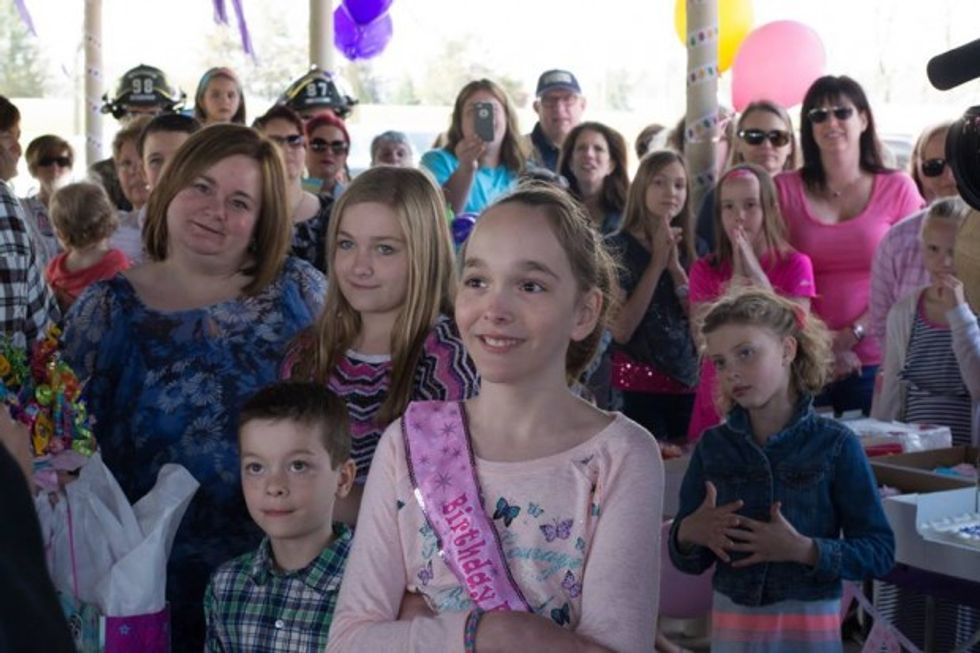 Image via Keighla's Fresh Face Photography/Facebook
Shakopee's mayor even declared Saturday to be "Mackenzie Moretter Day," KMSP noted.
Watch KMSP's report on the unexpected party below:
See more photos from the party in the Facebook post below:
—
Follow Zach Noble (@thezachnoble) on Twitter