Disturbing new cellphone footage shows "white boys fighting" in an apparent midnight brawl.
The violence was brutal as multiple aggressive fights broke out near an intersection in downtown Winston-Salem, North Carolina, Sunday at around 2 a.m.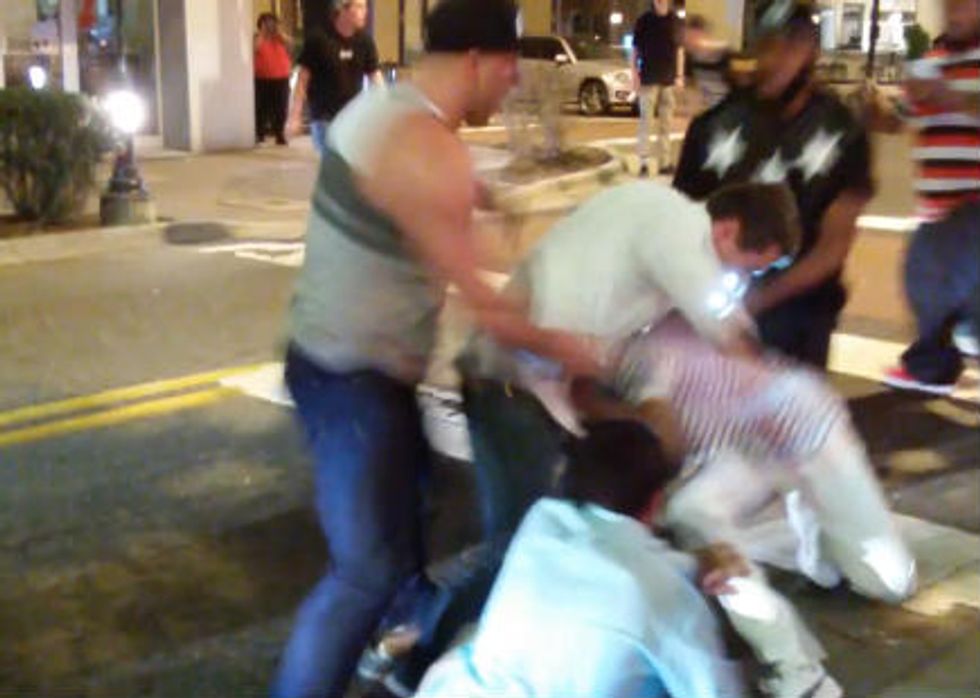 Image source: YouTube
Those involved were reported to be yelling and cursing during the violence, although footage obtained by WGHP-TV has no audio. A shorter clip was uploaded to YouTube and title  "White boys fighting down town Winston salem." 
However, as Camel City Dispatch pointed out, the video shows both white and African American individuals participating in the late-night violence.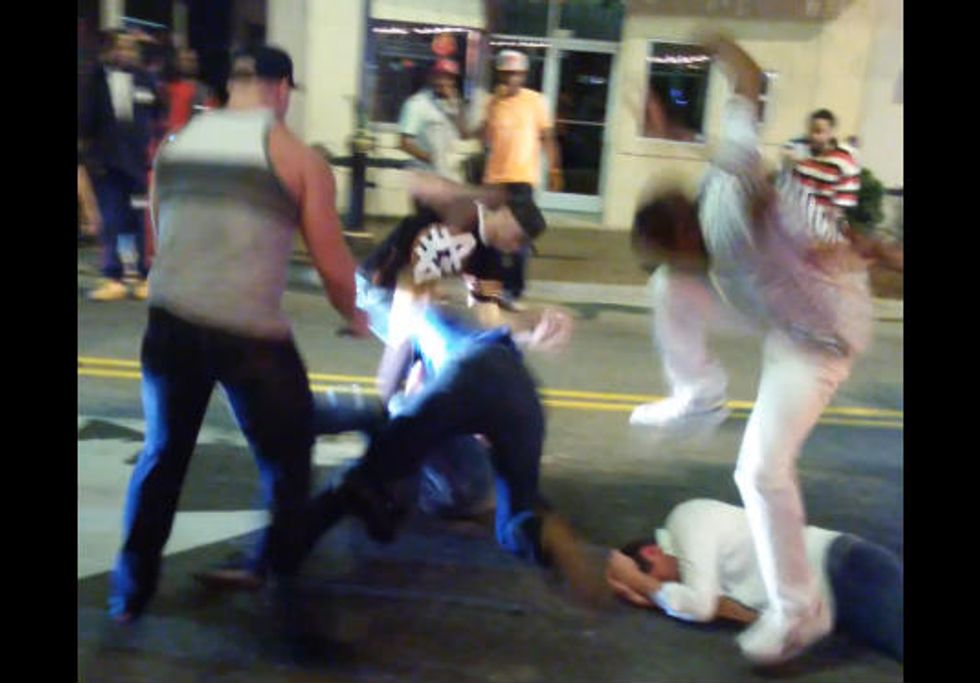 Image source: YouTube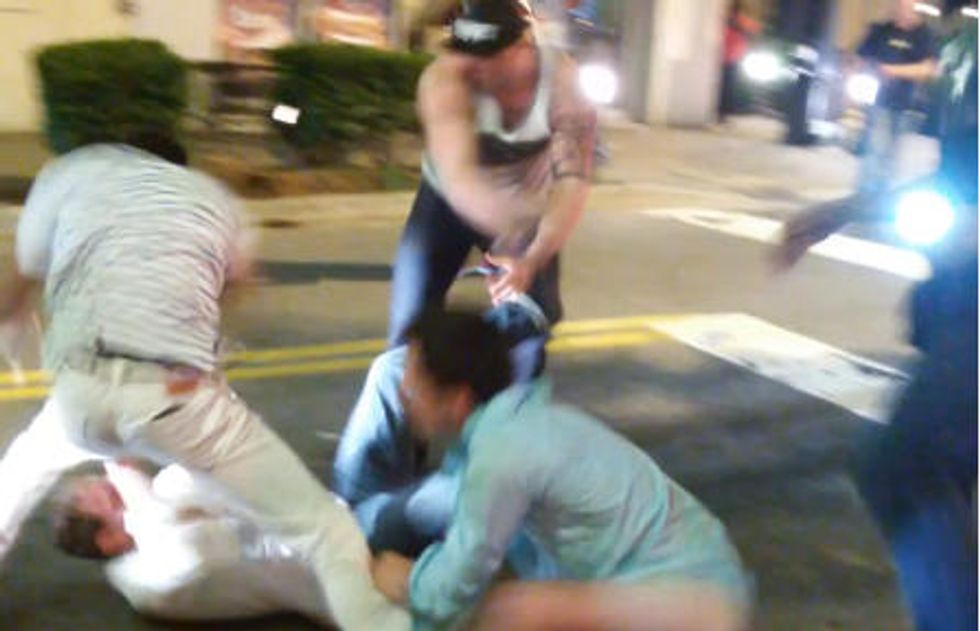 Image source: YouTube
Details are scarce as to why the fight broke out or the number of people involved.
So far, the Winston-Salem Police Department have charged three individuals suspected to have been involved.
Bryan Patrick McGee, 20; Michael Patrick Huffman, 22; and Seth Emilio Morgan, 23 each face affray and disorderly conduct charges.
Watch as the tense conflict escalated:
(H/T: WGHP-TV)
–
Follow Jon Street (@JonStreet) on Twitter