The Koch brothers said they will support whoever the 2016 Republican candidate is — but it "should be Scott Walker."
Charles G. and David H. Koch reportedly indicated who they favor in 2016 during a fundraising event in New York City on Monday. For Walker, the governor of Wisconsin, securing an endorsement from the Koch brothers could be a big advantage should he eventually announce his candidacy.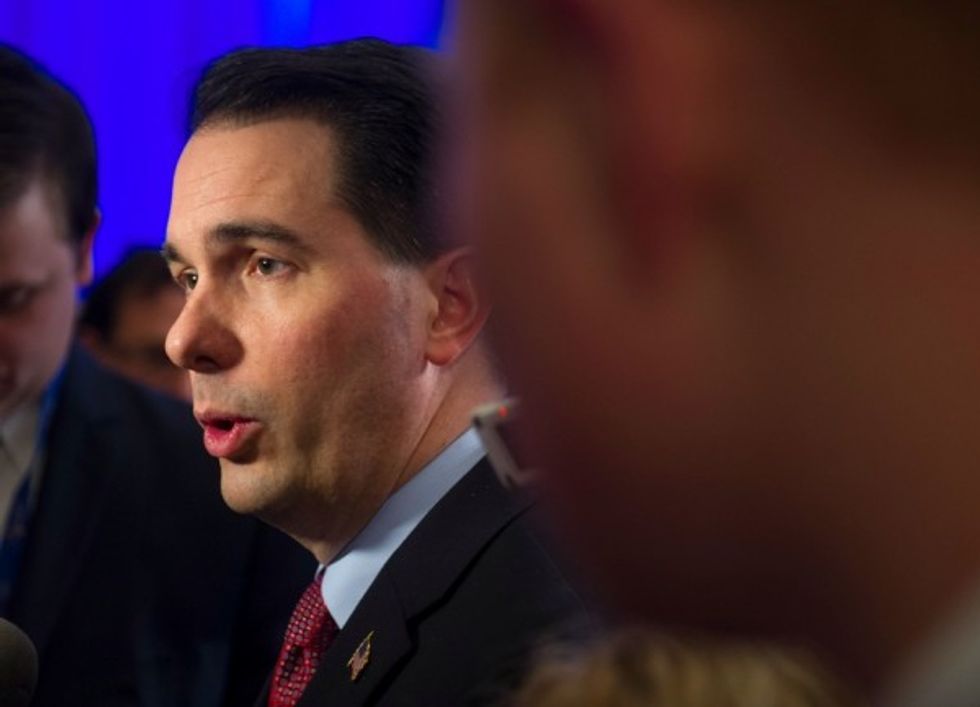 (Image source: AP/Cliff Owen)
(file)
"We will support whoever the candidate is," David Koch said at the event, according to two New York Times sources who attended. "But it should be Scott Walker."
More from the Times:
The remark — made before dozens of top New York donors who had gathered to hear Mr. Walker speak at the Union League Club — could effectively end one of the most closely watched contests in the "invisible primary," a period where candidates crisscross the country seeking not the support of voters but the blessing of their party's biggest donors and fund-raisers.

Most of the leading Republican candidates have aggressively courted the Kochs, who control a network of political nonprofits, "super PACs" and hundreds of like-minded donors, all of which are planning to spend almost $900 million over the next two years advancing conservative candidates and policies.
It wasn't immediately clear if the Kochs planned to personally donate to a Walker campaign, but they said the political groups they oversee will not favor a particular candidate during the Republican primary process.
---
UPDATE:
David Koch says in a statement that while he thinks Walker is terrific, he is not "endorsing or supporting" any 2016 candidate right now.

— Matea Gold (@mateagold) April 21, 2015
---