© 2023 Blaze Media LLC. All rights reserved.
Glenn Beck Says the Events He Has Warned About for Years Have Begun: 'The Time Is Here
"We've been talking about this for five, ten years, that this will come and persecution will come."
Glenn Beck on Tuesday said the persecution of Jews and Christians in the Middle East, which he has spent years warning his audience about, has begun.
"The time is here. It is now here," Beck said on his radio program. "We've been talking about this for five, ten years, that this will come and persecution will come, the persecution of the Jews and persecution of the Christians. ... The promise I made to myself was, 'OK, I'll do something about it. I will stand. I will hide those people. I will stand with those people.'"
But Beck said that "we won't even as a society look" at the horrors perpetrated by the Islamic State. He said he has watched the most recent video of Christians being executed in Libya multiple times.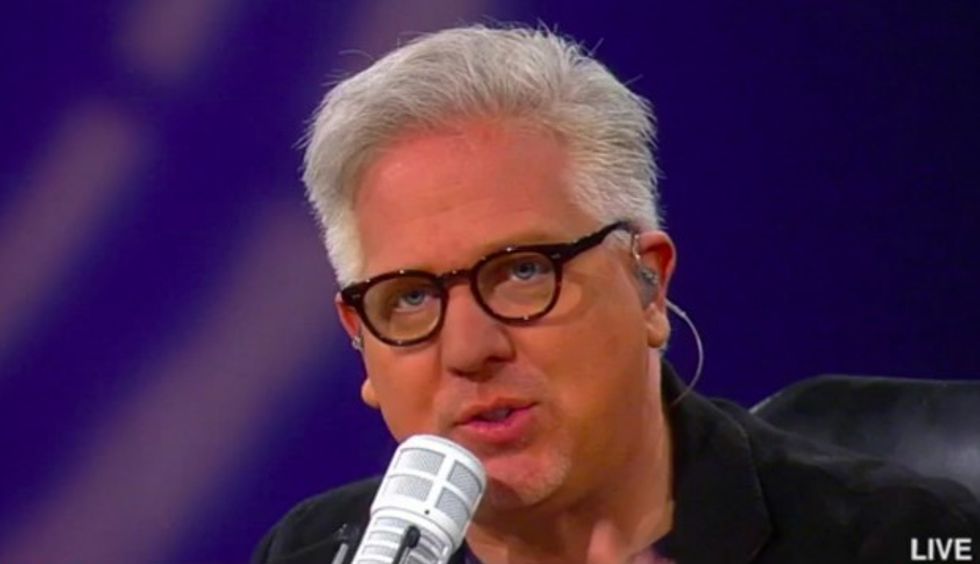 Glenn Beck speaks on his radio program March 17, 2015. (Photo: TheBlaze TV)
"I watched it once for me. That was enough. Then I watched it with my oldest daughter. And I will watch it with my younger children when they are old enough," Beck said. "It is important that they see that. ... I also brought them to Poland to see it. When my younger kids get old enough, I'll bring them to Auschwitz so they can see it. It's important that they see it and it settles in them. 'OK, I will fight. I will stand. If this time comes again, I will stand again.'"
Beck noted that there are veterans who are in the Middle East helping to protect people from the Islamic State, and there are churches who are sending aid to those in need.
"I think we can [get involved]," Beck said. "I think you can call your congressman. I think we can change our Twitter image to '#IAmCoptic.' You know, little things we can do that we're not doing. And I'm not saying I'm perfect. I'm not doing all these things. ... But we have to. We have to. Because what I've been warning is coming is here now. It is here."
[mlbvideo content_id=82541383]
The full episode of The Glenn Beck Program, along with many other live-streaming shows and thousands of hours of on-demand content, is available on just about any digital device. Click here to watch every Glenn Beck episode from the past 30 days for just $1!
Want to leave a tip?
We answer to you. Help keep our content free of advertisers and big tech censorship by leaving a tip today.
more stories
Sign up for the Blaze newsletter
By signing up, you agree to our
Privacy Policy
and
Terms of Use
, and agree to receive content that may sometimes include advertisements. You may opt out at any time.