When you look closely at the damage done to a home after an SUV crashed into it Friday night, you'll see why the homeowners are thankful.
The Lincoln Navigator driven by a suspected drunk driver that hit Ryan Kochel's Houston home went right into his 2-year-old daughter's bedroom, KHOU-TV reported. The crib converted into a toddler bed where she slept was actually pushed by the impact.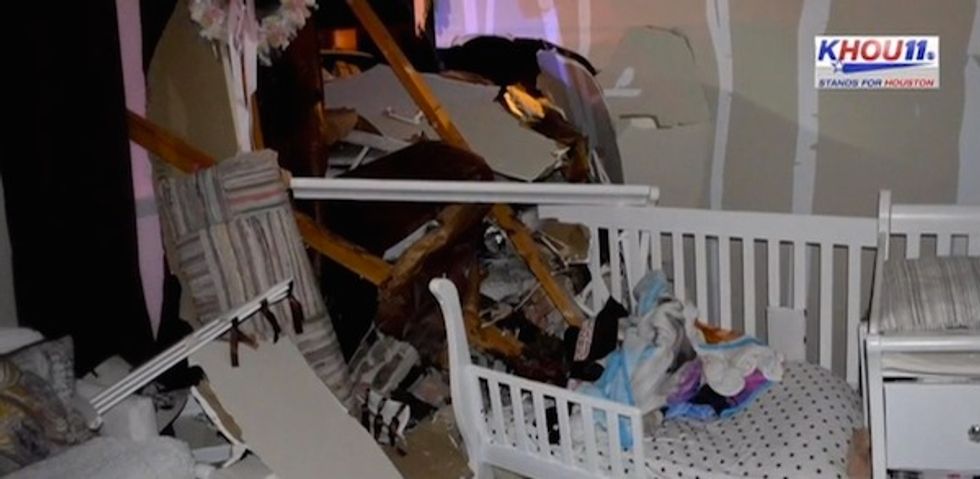 Ryan Kochel's 2-year-old daughter slept in this toddler bed when an SUV slammed through the wall Friday night. (Image source: KHOU-TV)
"It sounded like thunder and lightning," Kochel said of the moment the vehicle hit his home.
Kochel told the news station he took his daughter to the hospital for a full health checkup, but she thankfully ended up with only a few scratches in the incident.
Kochel said the man, later identified as, 42-year-old Michael McMillan was "out of it" when he approached him after the crash.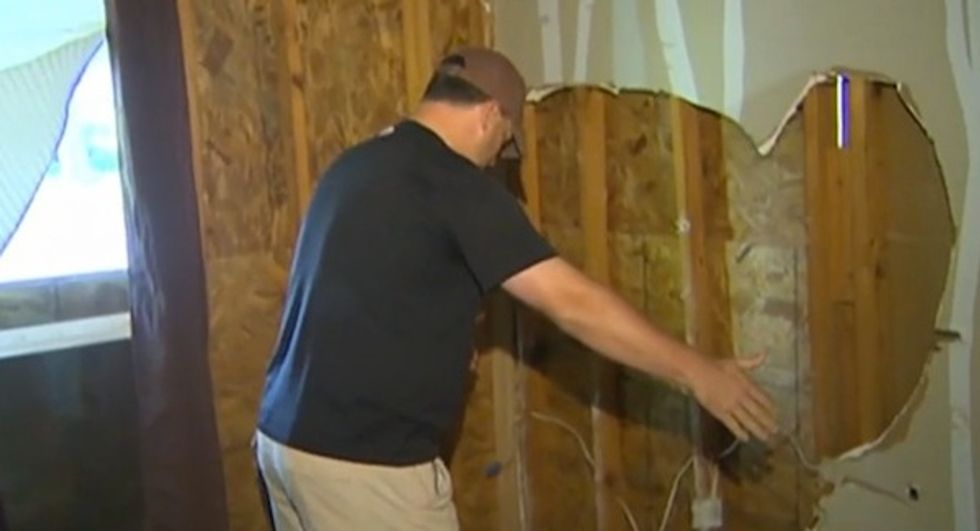 Kochel demonstrated where his daughter's bed was located on the wall and where it shifted after the car hit it. (Image source: KHOU-TV)
"When I asked how much he had been drinking he just said 'I know, I know,'" the homeowner told KHOU. 
McMillan was arrested and is now out on bail, the news station reported.
Watch KHOU-TV's report: