An open garage door is often a sign that someone is home. But that didn't stop one thief who was caught on camera trying to steal a girl's bicycle.
Craig Buesing said he was working in his office at his Austin, Texas, home Sunday when he happened to glance at his home security system monitor.
"I see a little bit of movement and when I look up at it I see somebody standing in the garage getting on that bike, my daughters bike," Buesing told KEYE-TV.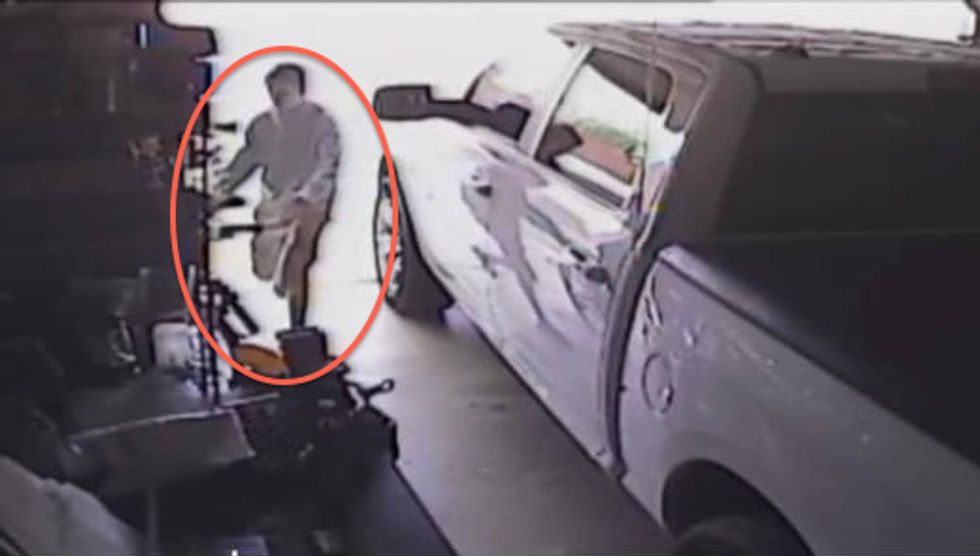 Image source: KXAN-TV
That's when Buesing bolted outside to confront the would-be thief head-on.
"I had to stop him. I really didn't have time to think, just run out the door as fast as I can and grab him," Buesing said.
Home surveillance video Buesing said he purchased 10 years ago caught the entire indecent on camera. Buesing can be seen sprinting out of the house, down the driveway and onto the street where he was able to wrestle the thief off the bike. The suspect then made a run for it and got away, but the bike was safe.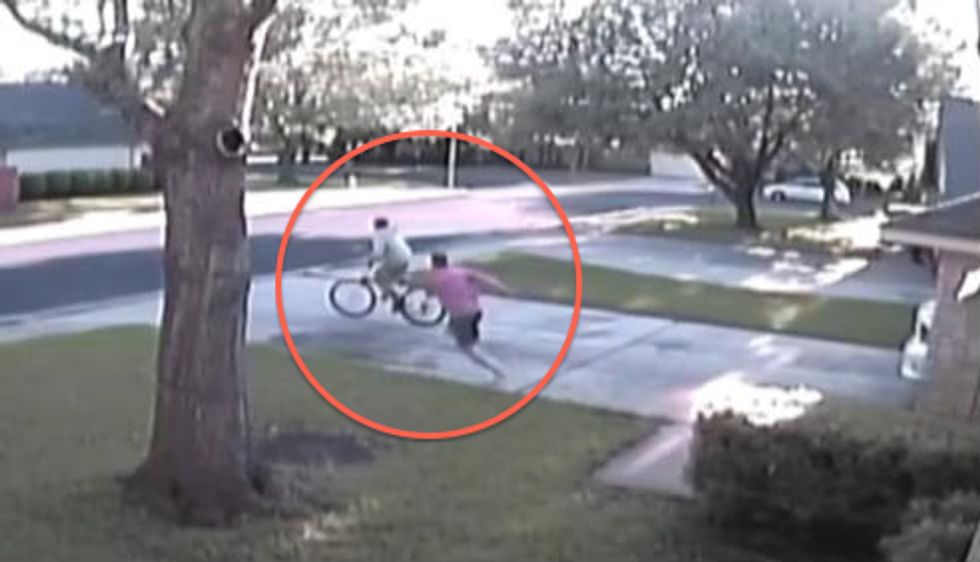 Image source: KXAN-TV
Buesing got a little scuffed up during the confrontation but said it was "not that bad." He called the Williamson County Sheriff's Office, which is now investigating the incident, including the identity of the person seen in the video who appears to help the suspect escape.
Authorities confirmed they have at least one person of interest in the case and that whoever it is could face felony charges, KXAN reported.
(H/T: KXAN-TV)
–
Follow Jon Street (@JonStreet) on Twitter