© 2023 Blaze Media LLC. All rights reserved.
Dems propose bills aimed at kicking Andrew Jackson off the $20 bill and replacing him with a woman
Democrats in the House and Senate have put forward legislation that would require the government to convene a panel for the purpose of choosing a woman to be on a new, redesigned $20 bill.
Sen. Jeanne Shaheen (D-N.H.) and Rep. Luis Gutierrez (D-Ill.) introduced the Women on the Twenty Act, and they say it's about time the U.S. featured a woman on its paper currency.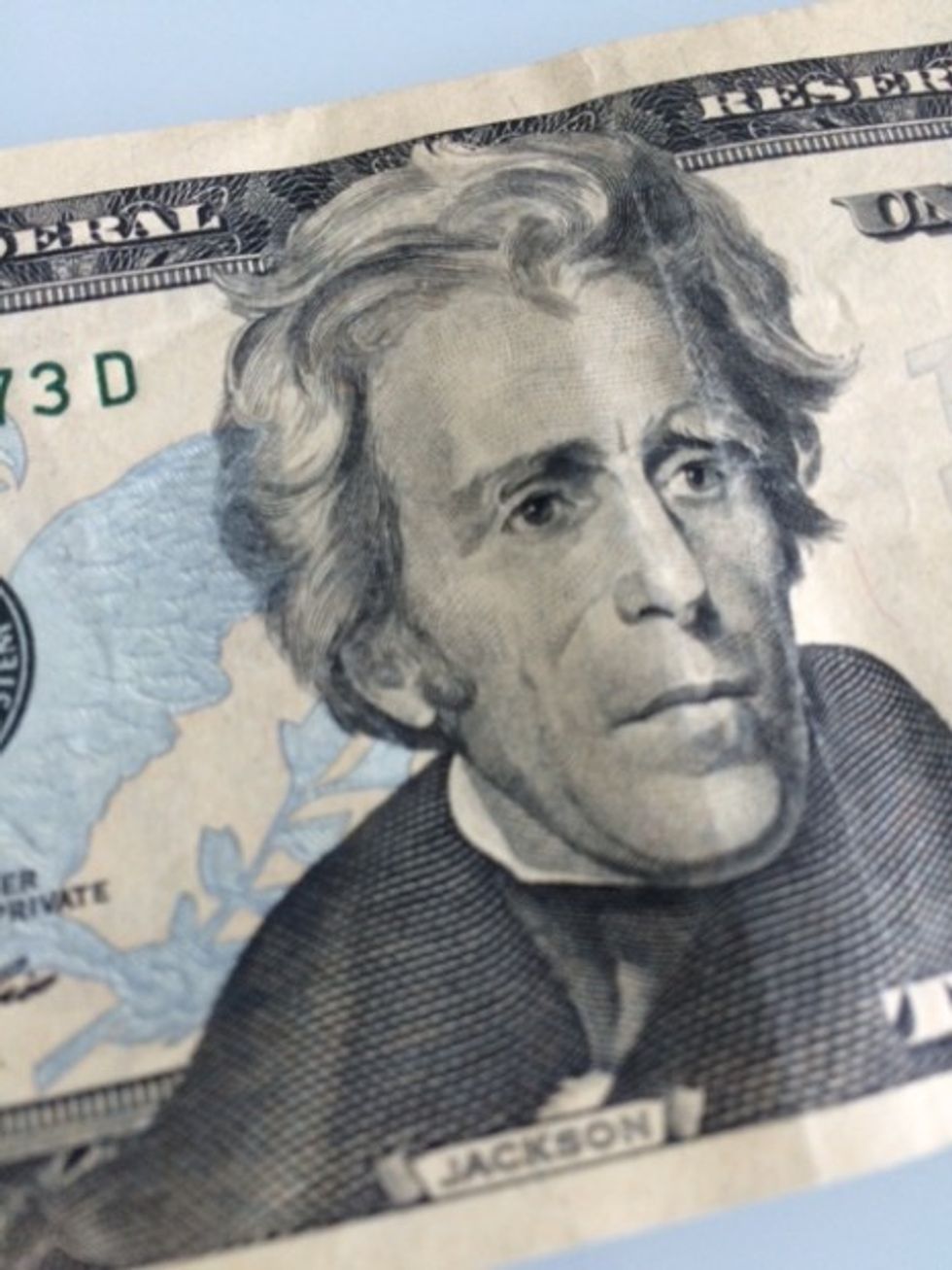 President Andrew Jackson has graced the $20 bill for years, but a campaign to replace him with a woman is growing. Image: TheBlaze, which had a $20 on it
"It's long overdue for that reflection to include the contributions of women," Shaheen said last week. "The incredible grassroots support for this idea shows that there's strong support for a woman to be the new face of the twenty dollar bill."
She's referring to an online campaign called Women on 20s, which has had thousands of people vote on which of four women should have their face on a new $20 bill. That campaign has narrowed it down to four women — Eleanor Roosevelt, Harriet Tubman, Rosa Parks, and Cherokee Nation Chief Wilma Mankiller.
Gutierrez introduced his companion bill on Tuesday, and said putting a woman's face on paper money would help show the world that the U.S. supports "inclusion and equal rights."
"As the most used currency in international transactions, billions will see our values and freedoms in the course of daily financial transactions in every corner of the world," he said. "If this is a country that truly believes in equality, it is time to put our money where our mouths are, literally, and express that sense of justice and fairness on the most widely used bill in circulation."
The campaign quickly evolved after a fourth grade girl from Massachusetts wrote to President Barack Obama and asked why there aren't any women on U.S. currency. Obama has helped the effort by saying it's a "pretty good idea."
Want to leave a tip?
We answer to you. Help keep our content free of advertisers and big tech censorship by leaving a tip today.
more stories
Sign up for the Blaze newsletter
By signing up, you agree to our
Privacy Policy
and
Terms of Use
, and agree to receive content that may sometimes include advertisements. You may opt out at any time.