When Richard Smith returned to his car in a Delray Beach, Florida, parking lot on Sunday, he noticed the dreaded object tucked in his driver's door handle.
He figured the folded-up note could mean only one thing: Someone had dinged his vehicle, which naturally meant hassles with repairs and insurance companies.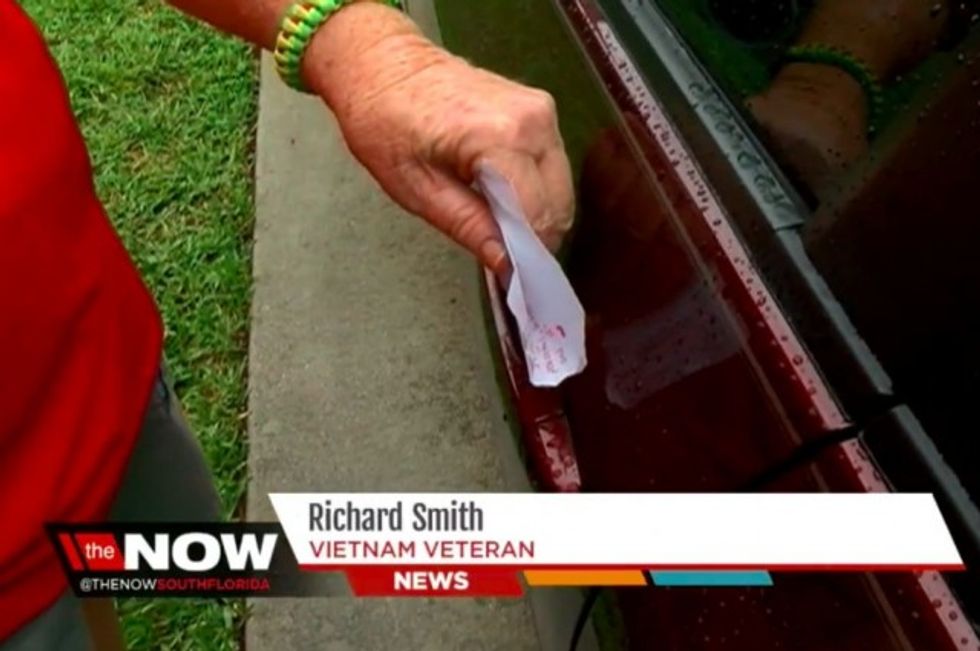 Image source: WPTV-TV
"And then I opened it right here and I'm reading it," Smith told WPTV-TV. "I said, 'wow.' That's really something. It got me a little emotional."
Indeed, it's the kind of note Smith said he's going to make copies of and place around his house: An anonymous thank-you for his service in the Vietnam war.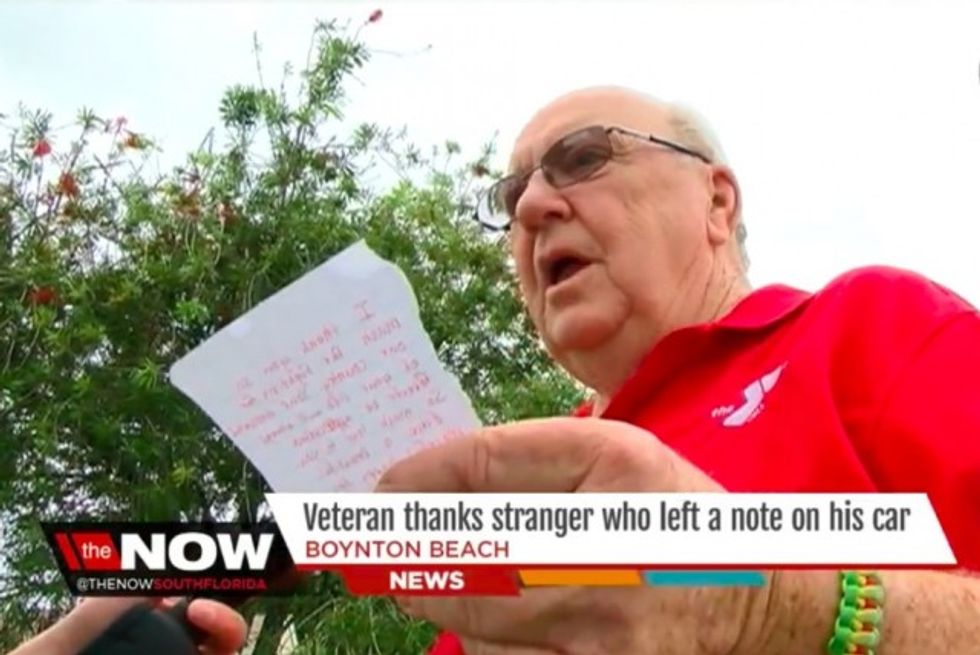 Image source: WPTV-TV
As Smith read the note on camera, his voice began breaking: "I thank you so much for fighting for our country. The dedication of your life will always, forever be appreciated. So much love to you. Have a beautiful, peaceful happy day and life, God bless."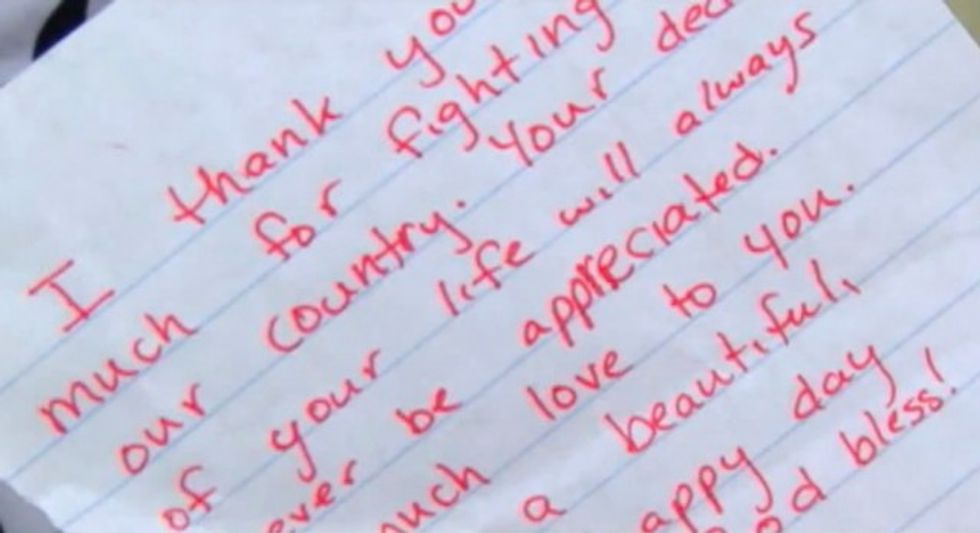 Image source: WPTV-TV
The rear of Smith's car is adorned with a Vietnam veteran license plate and bumper sticker, which has prompted positive reactions before this weekend.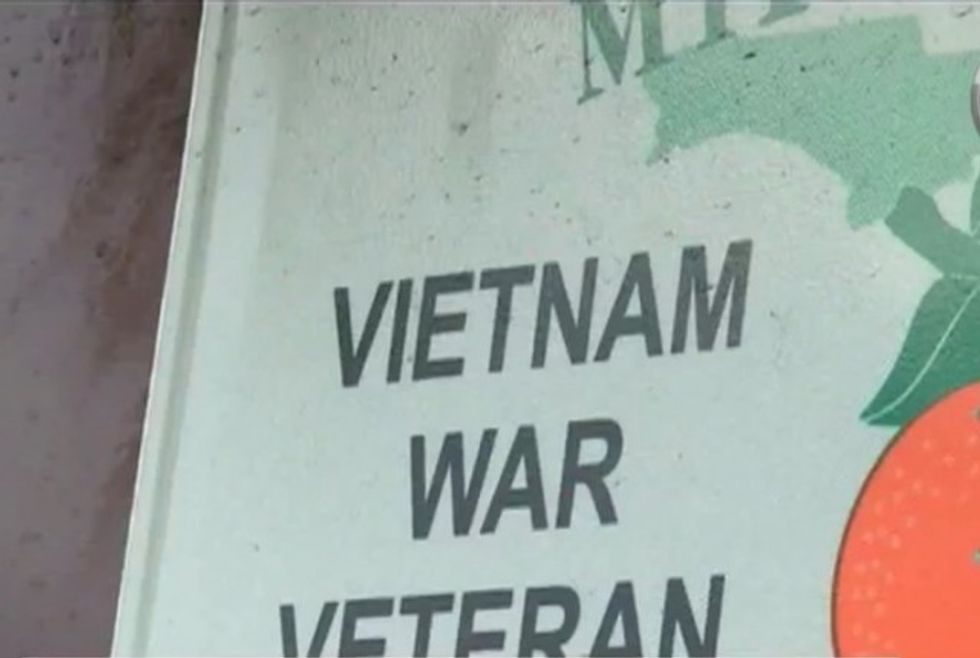 Image source: WPTV-TV
"People have noticed it and they say thank you," the Army vet told WPTV. "But never has anybody ever taken the time to write like this."
Smith said the note is particularly meaningful given the treatment he remembers all too well returning to the U.S. from Vietnam nearly a half century ago.
"We were still frowned on, cursed at," he told the station. "Not a welcoming home like you see today at all."
But Smith said he only wants greater appreciation for those who serve today.
"For the younger guys, they've had a little, maybe you know, harder than we did because they've gone back multiple times," he said. "It's a long time. It's a lot of work."
And as for the mystery person who left the note, Smith has nothing but thanks. "If they watch the news," he said, "hopefully they'll see this and know that they did it and make them feel a little better."
—
Follow Dave Urbanski (@DaveVUrbanski) on Twitter