President Barack Obama apologized and said he takes "full responsibility" for a U.S. counterterrorism operation in January that accidentally killed an American and an Italian national being held by Al Qaeda.
Separately, the White House said, American Al Qaeda member Adam Gadahn was also killed in a U.S. counterterrorism operation in January. The long-sought California-born Gadahn had served as an Al Qaeda translator and spokesman.
Warren Weinstein and Giovanni Lo Porto were killed in a U.S. counterterrorism strike on an Al Qaeda compound in the Afghanistan-Pakistan border region. Weinstein, of Rockville, Maryland, was captured in Pakistan while working as an economic development adviser in 2011. Lo Porto was kidnapped in 2012 when he had traveled to Pakistan's Punjab region for a humanitarian aid worker position.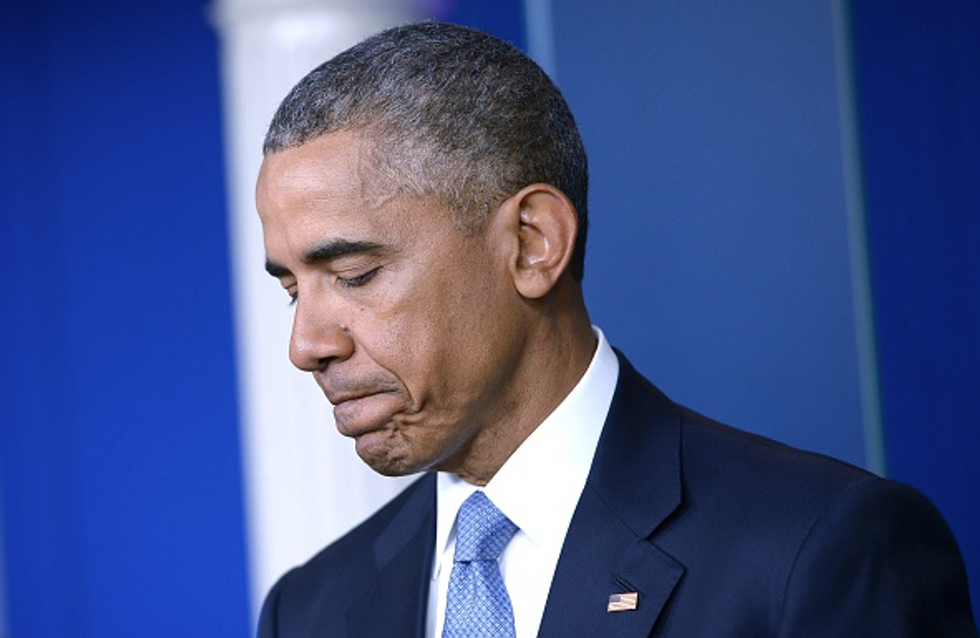 President Barack Obama speaks during a press conference in the Brady Briefing Room of the White House on April 23, 2015. (Mandel Ngan/AFP/Getty Images)
"As a husband and as a father, I cannot begin to imagine the anguish that the Weinstein and Lo Porto families are enduring today," Obama said from the White House. "As president and as commander in chief, I take full responsibility for all of our counterterrorism operations, including the one that inadvertently took the lives of Warren and Giovani."
"On behalf of the United States government, I offer our apologies to the families," Obama said.
Obama said the operation was "fully consistent" with U.S. guidelines and that based on intelligence, including hundreds of hours of surveillance, the U.S. believed it to be an Al Qaeda compound with no civilians present and that "capturing these terrorists was not possible."
"What we did not know, tragically, is that Al Qaeda was hiding in the presence of Warren and Giovani," Obama said.
White House press secretary Josh Earnest confirmed the strike killed "at least one" Al Qaeda leader, Ahmed Farouq, an American.
"It is a cruel and bitter truth that in the fog of war generally, and in the fight against terrorist specifically, mistakes — sometimes deadly mistakes — occur," Obama said. "But one of the things that sets America apart from many other nations, one of the things that makes us exceptional, is our willingness to confront squarely our imperfections as we learn from our mistakes."
Obama said he has directed a full review of what happened.
"We will identify the lessons that can be learned from this tragedy and any changes that should be made. We will do our utmost to ensure it is not repeated and we will do our best to prevent the loss of innocent lives," he said.
In an emotional statement, Elaine Weinstein said her family is "devastated" by the news that her husband will never safely return home.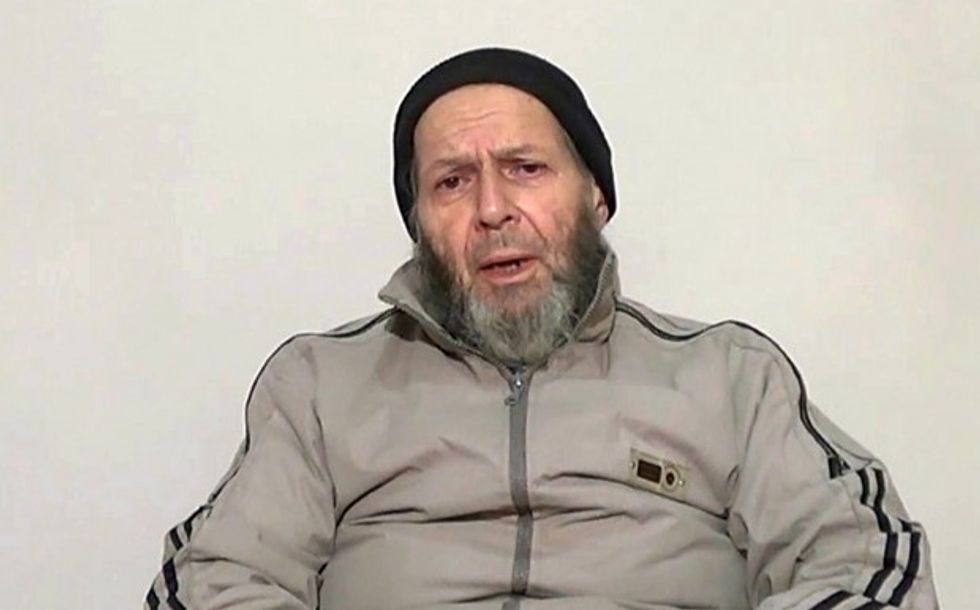 This image made from video released anonymously to reporters in Pakistan on Thursday, Dec. 26, 2013, which is consistent with other AP reporting, shows Warren Weinstein, a 72-year-old American development worker who was kidnapped in Pakistan by al-Qaida in 2011. The White House says Weinstein and Giovanni Lo Porto, an Italian held by the terror organization since 2012, were inadvertently killed during U.S. counterterrorism operations in a border region of Afghanistan and Pakistan in January 2015. (AP Photo via AP video, File)
"We were so hopeful that those in the U.S. and Pakistani governments with the power to take action and secure his release would have done everything possible to do so and there are no words to do justice to the disappointment and heartbreak we are going through," she said. "We do not yet fully understand all of the facts surrounding Warren's death but we do understand that the U.S. government will be conducting an independent investigation of the circumstances. We look forward to the results of that investigation. But those who took Warren captive over three years ago bear ultimate responsibility. I can assure you that he would still be alive and well if they had allowed him to return home after his time abroad working to help the people of Pakistan.
"The cowardly actions of those who took Warren captive and ultimately to the place and time of his death are not in keeping with Islam and they will have to face their God to answer for their actions," she said.
Elaine Weinstein thanked her Maryland representatives and specific members of the FBI, but said "the assistance we received from other elements of the U.S. government was inconsistent and disappointing over the course of three and a half years.
"We hope that my husband's death and the others who have faced similar tragedies in recent months will finally prompt the U.S. government to take its responsibilities seriously and establish a coordinated and consistent approach to supporting hostages and their families," she said.
Elaine Weinstein also said she was "disappointed" by the Pakistani government and military, which should have made finding her husband "a priority for them based on his contributions to their country, but they failed to take action earlier in his captivity when opportunity presented itself, instead treating Warren's captivity as more of an annoyance than a priority. I hope the nature of our future relationship with Pakistan is reflective of how they prioritize situations such as these."
Speaking to reporters Thursday afternoon, Earnest said Obama has no regrets over the killing of the two American militants.
Fred Lucas contributed to this report.