A city council in Georgia voted last week to display a traditional Christian flag outside of city hall in anticipation of a local Bible reading marathon next month, despite an attorney's reported recommendation that the sectarian symbol be removed from government property.
Officials in Cochran, Georgia, voted 5-1 to keep the flag — a white, blue and red design that was created in 1897 to commemorate the Christian faith — at city hall after it was previously taken down over fears of a First Amendment violation, WMAZ-TV reported.
"The city manager took the flag down because an attorney said we could have a problem," councilman Gary Ates told the outlet, noting that some residents protested to see it returned. "The people of Cochran came to a city council meeting and said 'let's put the flag back up."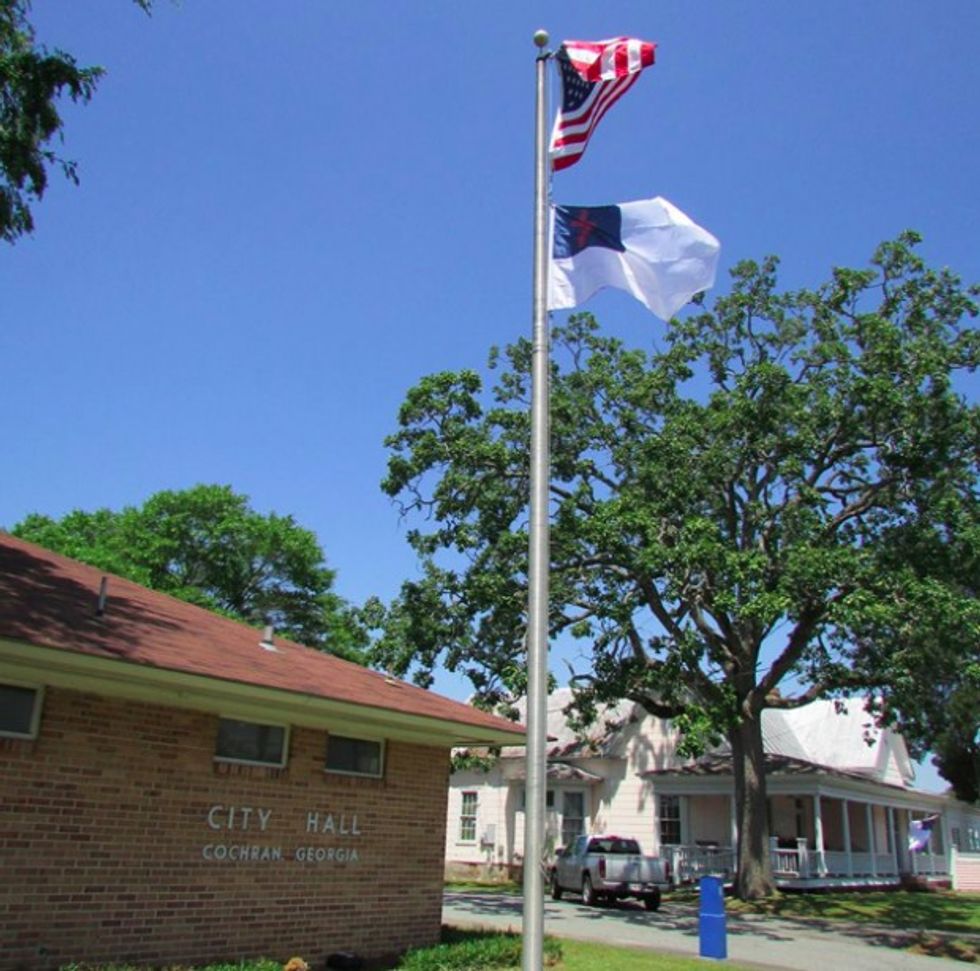 A Christian flag seen flying outside Cochran, Georgia, city hall (Facebook/Bible Reading Marathon)
Cochran city manager Richard Newbern corroborated this account in an interview with Raw Story, telling the outlet that the council voted on April 14, to allow the Christian flag on the premises.
Rather than a random decision to post the flag, the city reportedly routinely puts it up in an effort to promote an annual "Bible Reading Marathon," which is sponsored by the International Bible Reading Association.
"In the past it has been flown from time to time at city hall," Newbern said.
But the city manager said he felt it was appropriate to get legal advice, and when he did, he said it became clear that there could be a church-state violation at hand.
"The attorney advised that the flag not be flown at city hall," Newbern told Raw Story.
Council members, though, had different plans and proceeded with the vote to keep the flag on display, where he said it remains. Newbern said that no one, to date, has complained about the flag's presence.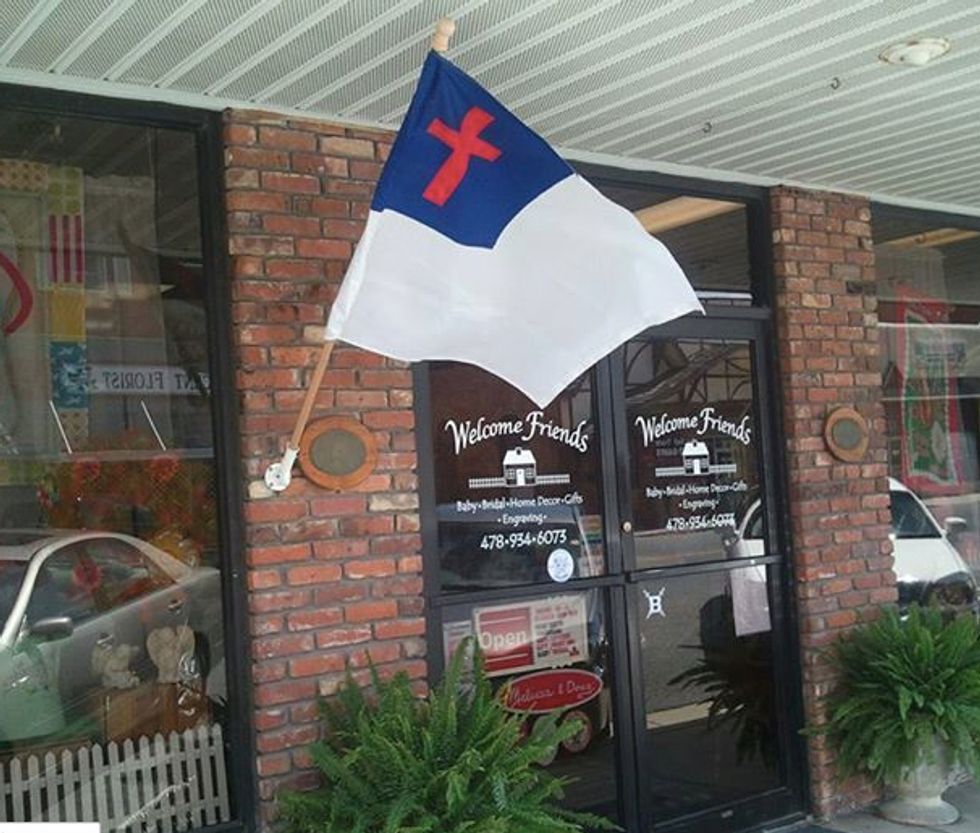 A Christian flag seen flying in Cochran, Georgia (Facebook/Bible Reading Marathon)
A Facebook page setup to advertise the annual "Bible Reading Marathon" shows images of the flag around town. One photo of the flag outside of city hall comes with a tagline that reads, "Lifting the banner of the cross at Cochan's City Hall."
Critics say that the flag's presence on private property obviously poses no constitutional issue, though some are clearly uncomfortable with its presence on government property. What do you think? Let us know below.
(H/T: Raw Story)