A local news station put several vehicle repair shops in the Houston area "to the test" by sending an undercover producer to pose as a customer. The vehicle that the news station used had only two minor problems: "marginal" coolant and a disconnected hose that could be fixed with a screwdriver.
A local family-owned car shop inspected the rest of the vehicle thoroughly to ensure there were no other underlying problems.
When KPRC-TV took the vehicle to Klein Car Care, the undercover producer was reportedly told, "you're lucky you didn't blow your head gasket." The mechanic then listed off nearly $1,500 worth of repairs that he said the vehicle needed.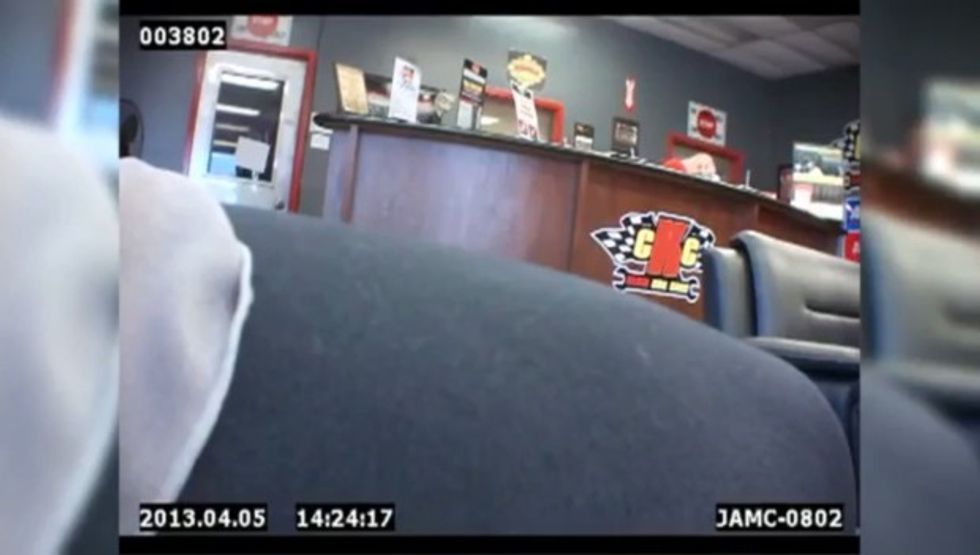 (Screengrab via KPRC-TV)
The shop ultimately offered a "no tax special" of $1,200 and claimed the problem was so serious that the driver needed to "park it or fix it."
At the next shop, Sonic Express, told KPRC-TV's undercover producer there is "a lot of stuff wrong with the vehicle," including the air filter, fuel filter and the radiator. However, the air filter was new and the radiator was determined to be fine by the shop assisting KPRC-TV in its investigation.
Sonic Express offered a quote of $1,150 for all of the repairs. They reportedly failed to notice the purposefully disconnected hose, however. The manager of the establishment reportedly defended his business, saying the repairs were "preventative" in nature.
Watch all of KPRC-TV's undercover visits to vehicle repair shops as well as some helpful tips about common car problems that you might encounter:
video platformvideo managementvideo solutionsvideo player
---