Newly-released police dash cam footage shows the moment a white sheriff's deputy shot a 20-year-old black man armed with nothing but a cellphone – and now the alleged victim is suing over the use of "excessive force."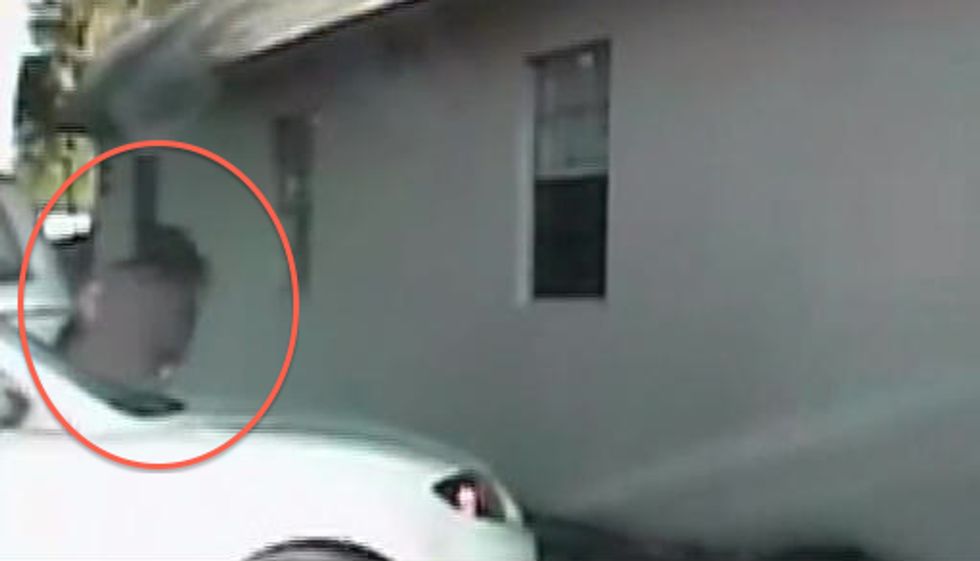 Image source: WPTV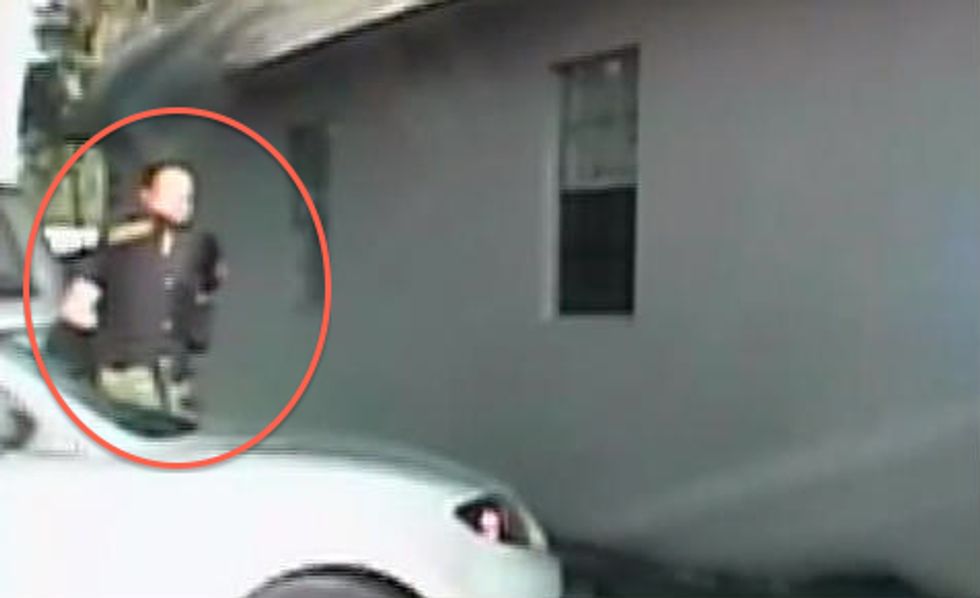 Image source: WPTV
The incident occurred September 13, 2013 but police didn't release the dash cam video until Thursday, two years after the incident occurred. The footage reportedly shows Dontrell Stephens, who was 20-years-old at the time, pulling over on his bike after realizing he was being followed by Palm Beach County, Florida, sheriff's deputy Adam Lin.
Stephens got off the bike and began walking toward Linn with his cellphone in hand, WPTV reported. But that's when Lin began shooting as Stephens struggled to avoid the bullets. Moments later Stephens dropped to the ground.
Lin can be heard afterward telling another officer he warned Stephens to "get on the ground."
But the question of whether or not Lin actually gave any commands to Stephens before he fired bullets is one a judge will have now have to decide.
Nearly two years later, Stephens is suing Lin and the sheriff's department because he says there was no reason for him to be stopped, much less shot four times.
Attorney Jack Scarola, who is representing Stephens, said that after reviewing more of the dash cam footage he found "no records" of Lin giving any commands as he later said he did.
"Not only was Stephens' stop without cause, his arrest was secured with excessive force," Scarola told the Palm Beach Post.
But Palm Beach County Sheriff Ric Bradshaw defended Lin's actions, telling reporters on the same day of the shooting, "Stop what you're doing and comply with us.  There's nothing in the rules of engagement that says we have to put our lives in jeopardy to wait to find out what this is to get killed."
Lin was allowed back to work four days after he shot Stephens.
(H/T: WPTV)
–
Follow Jon Street (@JonStreet) on Twitter