More than a dozen House Republicans have reintroduced legislation that would let younger illegal immigrants brought to America by their parents obtain legal status by serving in the U.S. military.
The bill from Rep. Jeff Denham (R-Calif.) split Republicans sharply in the last Congress, when he hoped to get it included in a defense bill. GOP leaders shut down that effort, and didn't pass much of anything dealing with immigration for fear of exposing the party's divide on this issue.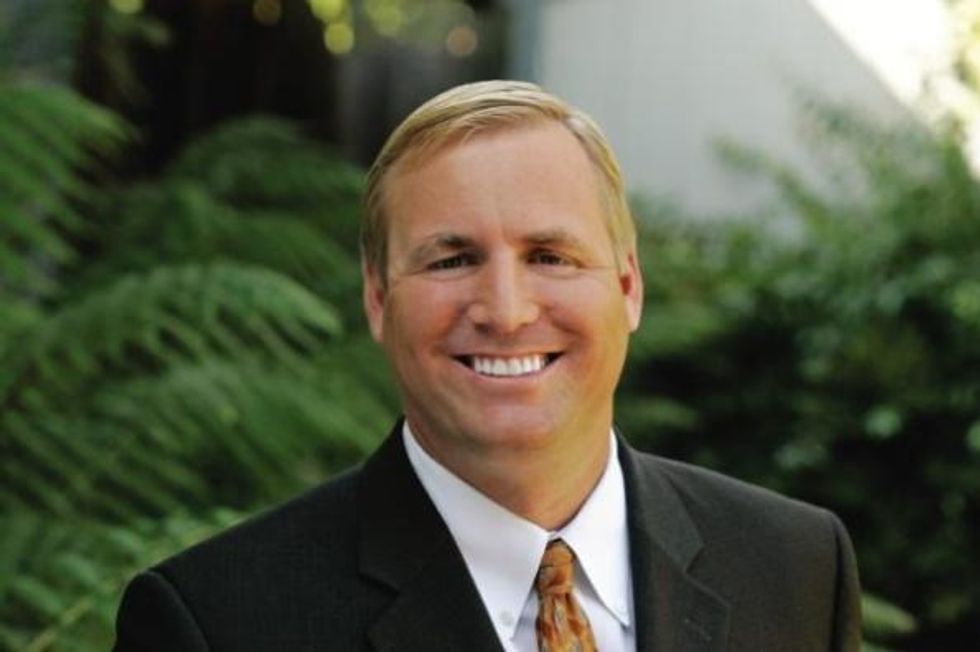 Rep. Jeff Denham (R-Calif.) this week proposed legislation that would allow younger illegal immigrants to gain legal status in the United States after serving in the U.S. military. Image: Rep. Denham's office
Denham's new version threatens to shake up the internal GOP debate on immigration again this year, and once again divide the party between those like Denham, and other Republicans who say Congress shouldn't be in the business of rewarding illegal immigrants.
Denham argues that military service is the best way for younger illegal immigrants to gain legal status, since it involves a decision by them to fight for a country that they want to call home.
"Through their patriotism, legal status would be earned with their honorable service should they choose to pursue it," he said. "The ENLIST Act would not change immigration law, but it would allow young Americans the chance to serve the country they love."
Denham's office also dismissed many of the arguments other Republicans have used to oppose his effort. According to a summary of the bill, it would not create any incentive for new illegal immigrants to come to the United States, since it would only apply to children brought to the U.S. before 2011.
The summary also rejected the idea that immigrants can't be trusted to enforce U.S. priorities through the military.
"Rep. Denham served with many immigrants during his 16 years in the Air Force and while serving in Operations Desert Storm and Restore Hope," it said. "The immigrants he met, and which many of his veteran colleagues have also met, were wholly dedicated to our country and to its best interests."
Additionally, the bill would not require the military to enlist illegal immigrants.
"Instead, it keeps enlistment at the sole discretion of the respective military branches, meaning they must fit all other requirements. Under this bill, military forces would continue to accept the very best of their applicants – regardless of their heritage," the summary said.
Denham proposed the bill with 13 other Republicans: Reps. Mark Amodei (Nev.), Joe Barton (Texas), Mike Coffman (Colo.), Carlos Curbelo (Fla.), Mario Diaz-Balart (Fla.), Bob Dold (Ill.), Jaime Herrera Beutler (Wash.), Adam Kinzinger (Ill.), Dan Newhouse (Wash.), Devin Nunes (Calif.), Ileana Ros-Lehtinen (Fla.), David Valadao (Calif.) and Don Young (Alaska).
The three Democrats on the bill are Reps. Tulsi Gabbard (Hawaii), Adam Smith (Wash.) and Tim Walz (Minn.).
Denham's similar bill from the last Congress gathered 24 Republican and 32 Democratic cosponsors.