Before swearing in Loretta Lynch as the new attorney general Monday, Vice President Joe Biden paid respect to her predecessor.
"This is a woman who is incredibly qualified, just like Eric Holder, who I've known and has been my close friend for years and years and years, over 30 years," Biden said.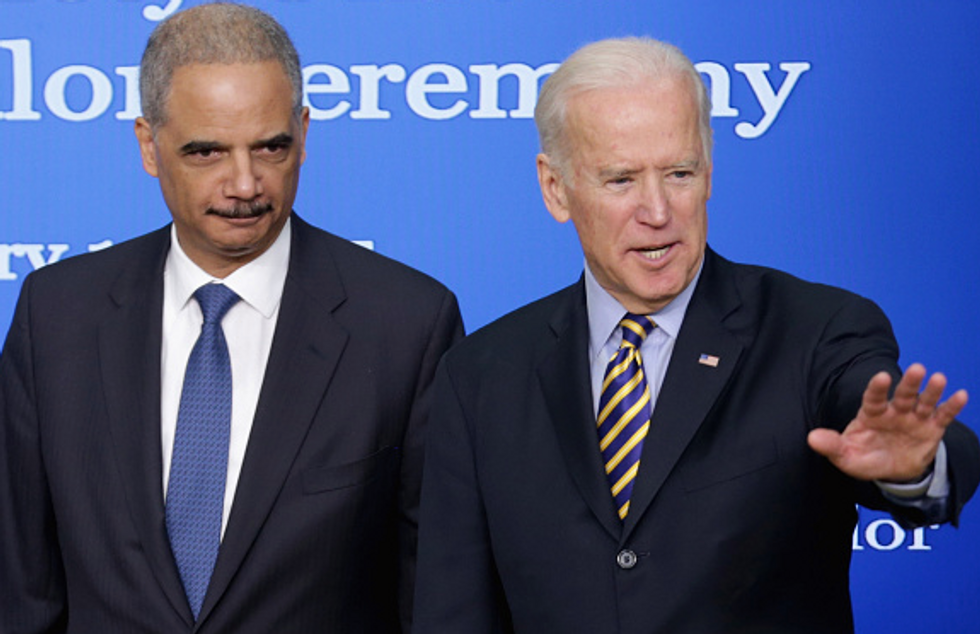 Chip Somodevilla/Getty Images
"He might be one of the finest attorney generals we have had," Biden continued. "He has been in this environment of such political hostility. He has stood his ground on principle. He has never yielded. And he has been right."
Holder's controversial tenure at the Justice Department ended Friday and was marked by questions about the Fast and Furious scandal, aggressive leak investigations and other matters.
Biden noted that Holder assisted in choosing the vice presidential running mate for Obama in 2008.
"So, he owed me for what he did," Biden said. "No, I'm joking. That was a joke. Press that was a joke. It's been the great honor of my life. But he's also one of the great friends of my life."