Aaron and Melissa Klein, the Christian owners of Sweet Cakes by Melissa who gained national attention after they refused to make a wedding cake for a lesbian couple in 2013, said Monday that they've been shocked by what they've experienced over the past two years.
"We thought we were well within our rights. We had no idea that there was a law on the books even, that would cause such an uproar about this," Aaron told TheBlaze TV's Dana Loesch. "In fact, there was no other contact with anything to do with this for a couple of weeks [after they first asked about the cake], until I received a copy of the complaint in the mail. And at that point, things kind of snowballed from there."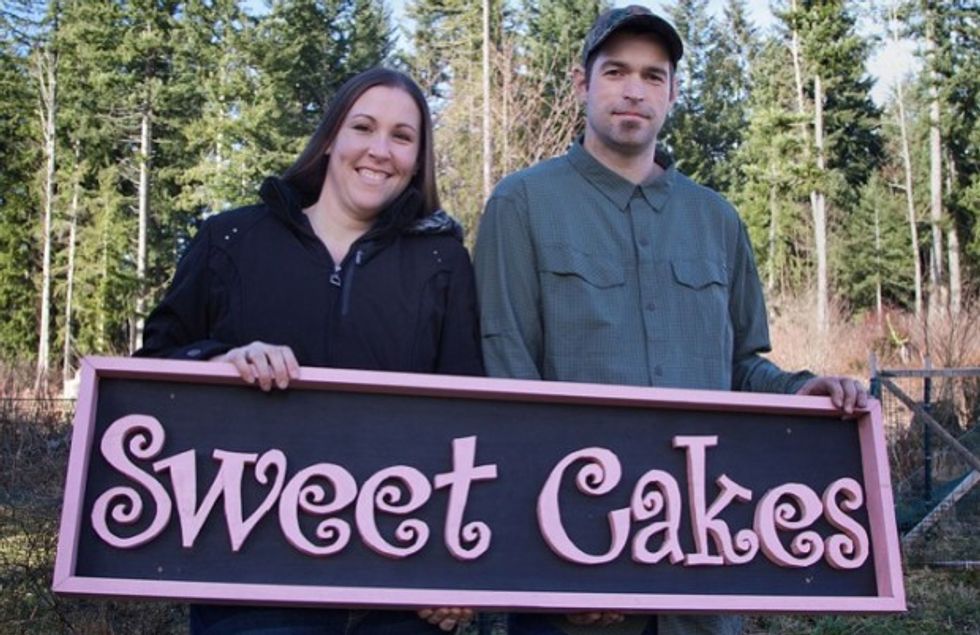 Melissa and Aaron Klein (Sweet Cakes By Melissa/Samaritan's Purse)
Aaron and Melissa made it clear that they are happy to serve gay customers; they just don't want to participate in a gay wedding.
The couple said they are devastated that they could potentially lose their shop as a result of their decision. As TheBlaze's Billy Hallowell reported, an Oregon judge has recommended that they pay the lesbian women $135,000 for emotional damages — a lump sum that the Kleins say could put them "out on the street."
"I spent a lot of late nights there working on [the shop]," Aaron said. "Melissa's dream was to do this. It was really something that she just felt blessed by God to do, and got to live her dream."
You can watch video from the interview, below:
The full episode of The Glenn Beck Program, along with many other live-streaming shows and thousands of hours of on-demand content, is available on just about any digital device. Click here to watch every Glenn Beck episode from the past 30 days for just $1!