A police officer in New Jersey threatened to seize a man's phone for recording a traffic stop.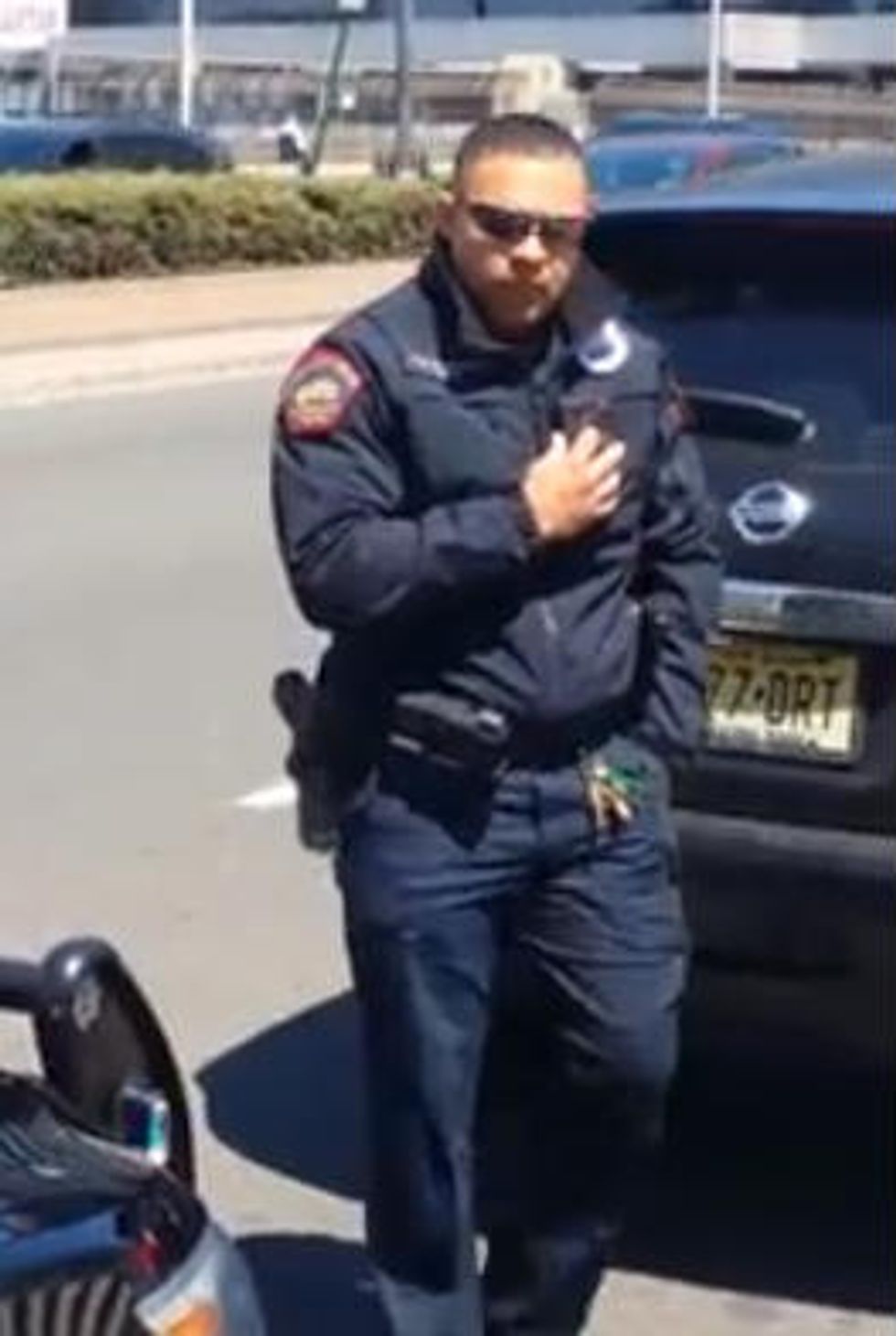 Image source: YouTube
A video uploaded to YouTube Saturday shows Joe Feranti recording Jersey City, New Jersey, officer Ramon Aponte as he conducted a traffic stop. When Aponte saw Feranti, he walked over from the car where he appeared to be talking with the driver.
"How are you doing, sir? Are you recording?" Aponte asked Feranti.
"Yes I am," Feranti responded. Aponte said he was recording also and asked Feranti why he was doing so. Feranti said it was to "protect the community." Aponte then asked for his name but Feranti refused to say.
But the tension really began to escalate when the officer threatened to seize Feranti's phone for recording. Feranti told him he couldn't seize his phone but Aponte insisted he could. So to put the matter to rest the officer called his sergeant. The officer told Feranti he was being "detained" until the police sergeant arrived.
The two men's verbal confrontation continued for several minutes. When Sgt. Kevin Brown arrived he said Feranti was a "distraction" to Aponte so that's why he approached him.
Moments later, Brown seemed finished with their conversation and started walking away. Feranti, who was told he was being detained just minutes before, asked the sergeant if he was free to go.
Brown responded by saying, "You're not detained."
"You in handcuffs? Are you in a police car? You're not detained. You can leave now," Brown said.
(H/T: NJ.com)
–
Follow Jon Street (@JonStreet) on Twitter