When an elderly woman witnessed a group of young Baltimore protesters cursing and acting "indignant" in the street, she was moved to offer some powerful advice that temporarily quieted them down. Baltimore remains on edge following the death of Freddie Gray, who died of a serious spine injury while in police custody.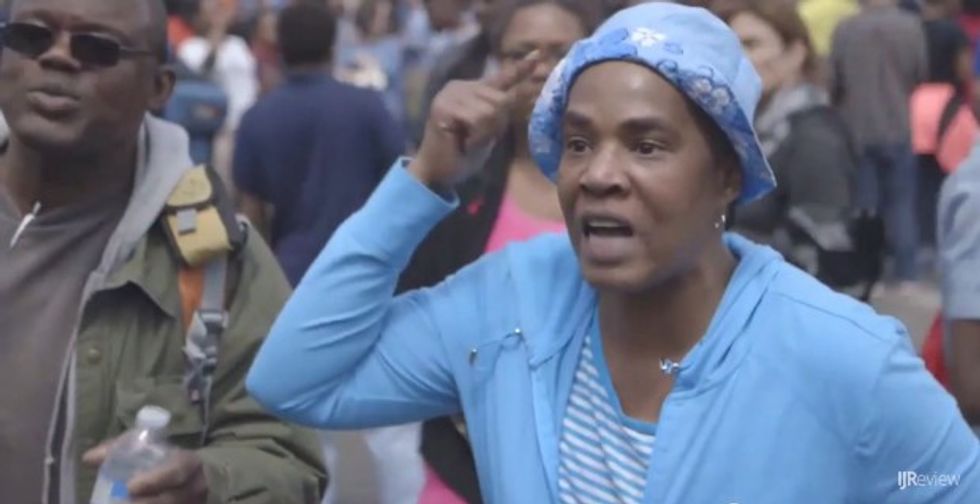 Screengrab via IJReview
"I want to say, f*** the mayor, that b***h a clown!" a female protester shouted. "F*** her, f*** the governor, f*** everybody! F*** the Baltimore city police department!"
"Right on, right on," another protester said in agreement.
Yet another protester joined in, saying, "Free my motherf***ing mother, yo!"
Enter the elderly woman with years and years of wisdom.
"We got class about ourselves! We don't need to be here acting indignant and cursing!" she shouted. "We don't need to do that."
She continued: "You show them that you've got some intelligence. You've got more intelligence than that…We're going to do this in decency and all."
Watch the entire video via IJReview below (WARNING: Strong language):
---