BEIJING (TheBlaze/AP) — What would the Beijing Olympics have to do with baby birth weights? A new study is associating the pollution levels, which were controlled by the government during the 2008 event, with heavier, healthier birth weights.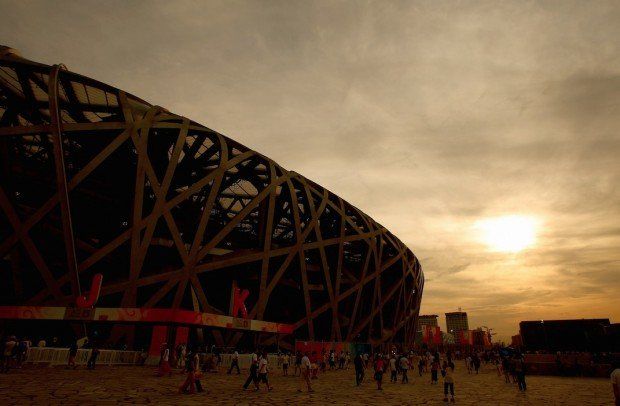 The sun sets behind the National Stadium during day 15 of the Olympic Games on August 23, 2008 in Beijing, China. The Beijing Olympic Games will end on August 24. (Andrew Wong/Getty Images)
The study, led by epidemiologist David Q. Rich of University of Rochester Medical Center and published Wednesday in Environmental Health Perspectives, found babies born to Beijing mothers in their eighth month of pregnancy during the Olympics were on average 23 grams (0.81 ounce) heavier than those born a year earlier or a year later.
"The results of this study demonstrate a clear association between changes in air pollutant concentrations and birth weight," Rich said in a statement. "These findings not only illustrate one of the many significant health consequences of pollution, but also demonstrate that this phenomenon can be reversed."
It found no significant effect for mothers in their first through seventh month of pregnancy during the Olympics.
Studies previously have linked pollution to birth weight, but didn't pinpoint at what stage during the pregnancy the association is greatest.
Dr. Junfeng Zhang with Duke Global Health Institute and Duke Kunshan University, who was a co-author of the study, said that Beijing's pollution is particularly noteworthy, but "many of the world's other cities face similar air quality problems."
"This study shows that pollution controls – even short-term ones – can have positive public health benefits," he said.